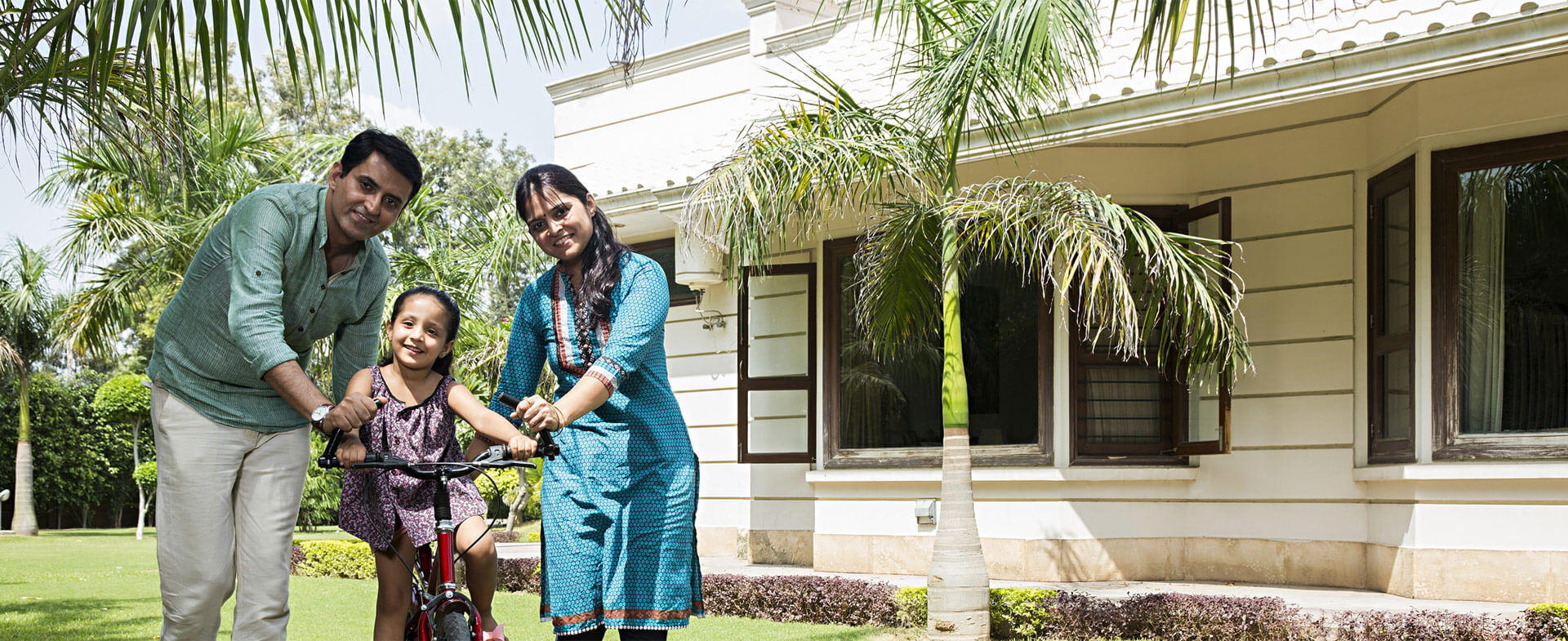 Your dream home should last for generations

use the best quality Cement.
Top Interior Design trends for the New Year 2019
We are at the brink of stepping into 2019. With a new year come new trends in interior designing and some antiquated trends that we should leave behind. To start off the New Year on the right foot, let's see some of the trends that will be popular in 2019. These trends include great use of space, elegant furniture and beautiful colours that will be an excellent way to refresh or even renew your home for the New Year.
Trends are a controversial topic in the realm of Interior Design, and views may vary wildly. Some designers may agree something is on trend whilst they don't accept other trending interior design looks. But if you are seeking inspiration, here are a few ideas, and choosing what appeals to your personal taste will always be a great idea.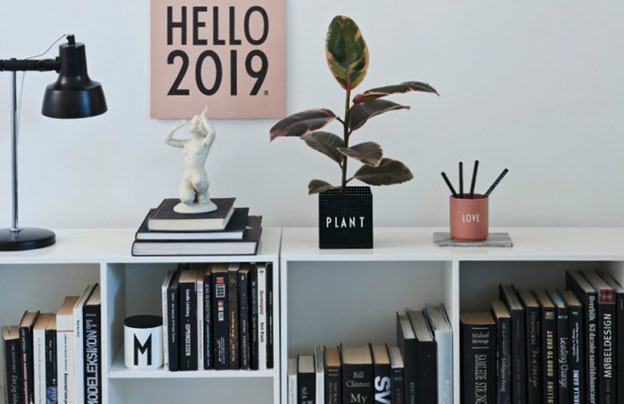 1. Sustainable Design:
Sustainability is something that has been gaining focus for a while now; we will see interior designs which are eco-friendly in 2019. Across homes, there will be key sustainability related trends such as green walls, herb gardens, and live plant walls. Inculcating green indoor will be a big interior design trend in the coming year. With the environment suffering major crisis, this is a great trend to take decor which is easy on the eyes while leaving little to no impact on our planet as well.
Also, use of sustainable materials such as responsibly sourced furniture and fabric, recycled plastic and natural fabrics will be embraced. The movement towards sustainable design has already made an impact in the world of architecture and now interior design is also catching up to be more eco-conscious.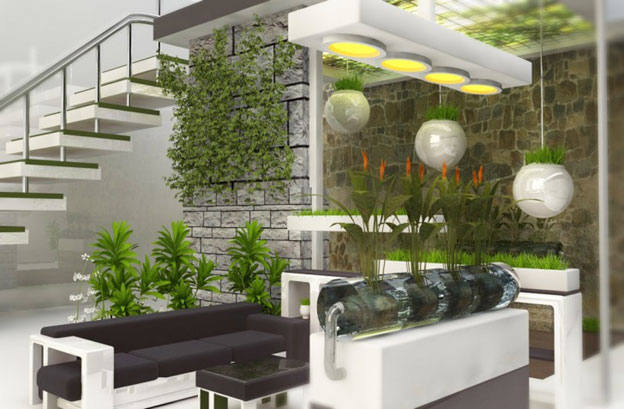 2. Curved Furniture:
Chairs and sofas in curvilinear cuts is a design that has been long out of vogue, but is making a comeback this coming year. This style of furniture was popular in the mid-20th century, and since has been replaced by straight lines and geometric shapes. But curves in furniture are back in a big way, which gives a more relaxed elegance.
For so long, crisp lines were all the rage in furniture, especially in sofas and chairs. Remember, that you can bring curves to any room with even the smaller furniture accessories. So move out your boxy sectional designs and incorporate more organic shapes and dainty curved furniture that will be a fresh new trend to look out for in 2019.
3. Smarter smaller spaces:
A preference for urban living is leading us to smaller and smaller spaces. One of the secrets of designing small spaces is to make a single space multifunctional. Smaller spaces are perfect opportunities to try out new ideas, which can really be challenging design wise. Smaller homes with tight spaces and great design will be a big trend this coming year.
With a little planning and forethought, even the most cramped spaces can become equal parts functional and eye-catching.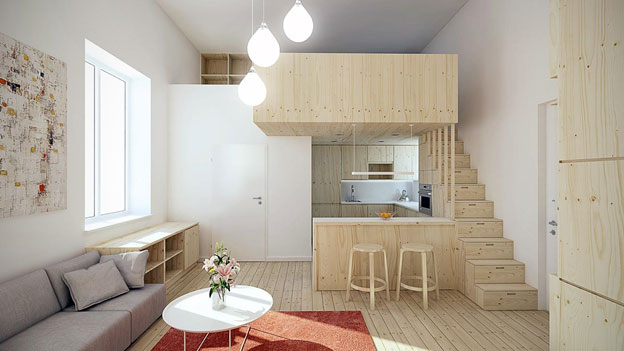 4. Colour trends:
There is a definite relation towards design aesthetics and colour trends across 2019. The pantone colour for the year 2019 is Living coral, which is a great shade of light pinkish orange. Neutral tones are giving way to bolder, more poppy shades which are taking a cue from the pantone colour of the year. After many years the trend of greys and other defining neutrals are now coming to an end. Experimenting with bolder and more saturated colours in exciting hues is going to be a trend which will be relatively simple to transition into.
These bolder colours are primarily used as pops of colour in larger rooms while smaller bits of colour are used in accessorizing. Look out for crisp shades of greens, and watermelon, bright mint and even cocoa browns along with shades of blues. In the spirit of keeping new colours easy, you might want to incorporate these shades in throw pillows, blankets or even chairs.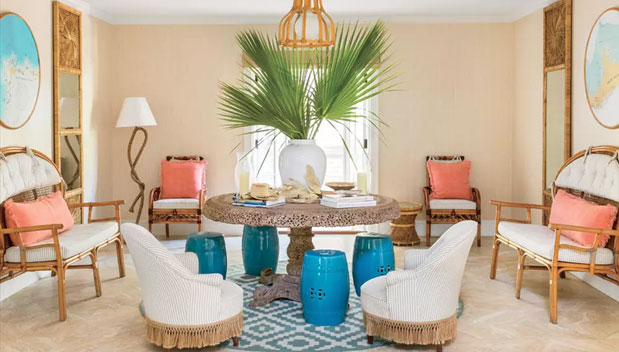 5. Patterns:
Florals are definitely trending, whether you decide to go over the top and bold, or keep the floral pattern simple, don't be afraid to add patterns into your space. The grand scale of a huge floral patterned wallpaper or design makes quite the statement. Think of dark, larger scale florals is spaces such as your powder room or foyer.
When used in elements like curtains, a bold scale pattern makes an unabashed statement which may not be for the faint of heart. The upcoming trend of floral patterns will be roses, peonies and lilacs with splashes of oversized blooms and other botanical references. Stepping away from the repetitive pattern, we will be embracing a new un-repetitive oversized botanical floral print which is sure to catch your eye for the coming year.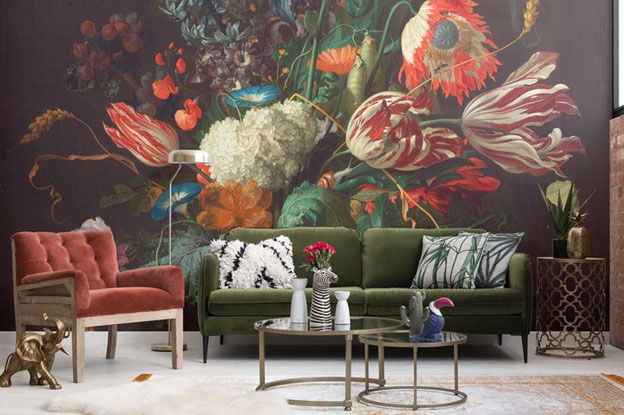 6. Maximalism:
More is more this coming year. Designers are mixing metals with textures and sheen to create a multilayered over the top maximalist look. Interiors should be fun and exciting, and minimalism is now out. Try small doses to avoid overwhelming yourself. Bring in colourful cushions and clashing tones, and place them on your sofas. To make sure your interiors still feel connected, try to find something in common, a theme, within the mix of colours, textures, patterns and objects.
An instant maximalist trend alert can be bold wallpaper, which adds instant appeal. Larger than life designs with a classic mix of rich and bold colours are a perfect way to merge all the above trends and incorporate maximalism at the same time.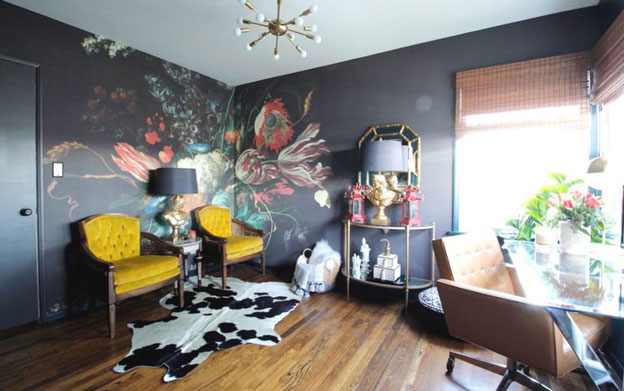 In design terms, forecasting a trend is an experimental subject that involves creativity and facilities design interest. The colours are bright and bold, the materials are sustainable and innovative in their recycling methods, and the accessories are adaptable in curves and bold patterns are trending this coming year. These are a few of the up and coming trends of the New Year, hope this inspires a fresh new design outlook for your new year!
Image Sources
Image source: https://shop.r10s.jp/designletters/cabinet/tablewareanddeco/10204100-04.jpg
Image source: http://www.asiagreenbuildings.com/featured/wp-content/uploads/2016/05/comely-indoor-garden-images-15-antiquity-image-indoor-garden-images-indoor-garden-images-indoor-moss-garden-images-indoor-rock-garden-images-indoor-herb-garden-728x477.jpg
Image source: https://static1.squarespace.com/static/59b3fab137c581fbf876516d/t/5a7a5035c8302558b87ee2a9/1517965375560/2018+interior+design+trends?format=750w
Image source: http://cdn.home-designing.com/wp-content/uploads/2015/05/microloft.jpg
Image source: https://imagesvc.timeincapp.com/v3/mm/image?url=https%3A%2F%2Fimg1.coastalliving.timeinc.net%2Fsites%2Fdefault%2Ffiles%2Fstyles%2Fmedium_2x%2Fpublic%2F1466003806%2Fturquoise-garden-stools-caribbean-4033401_Lindroth_Entry-0037-Edit-0001_0_0_0.jpg%3Fitok%3DHm5uGVxL&w=1000&q=70
Image source: https://hips.hearstapps.com/hmg-prod.s3.amazonaws.com/images/vase-of-flowers-murals-wallpaper-1531592826.jpg?crop=1xw:1xh;center,top&resize=768:*
Image source: https://hips.hearstapps.com/hmg-prod.s3.amazonaws.com/images/vase-of-flowers-murals-wallpaper-1531592826.jpg?crop=1xw:1xh;center,top&resize=768:*
Ar. Mrudula Reddy
Master of Landscape Architecture