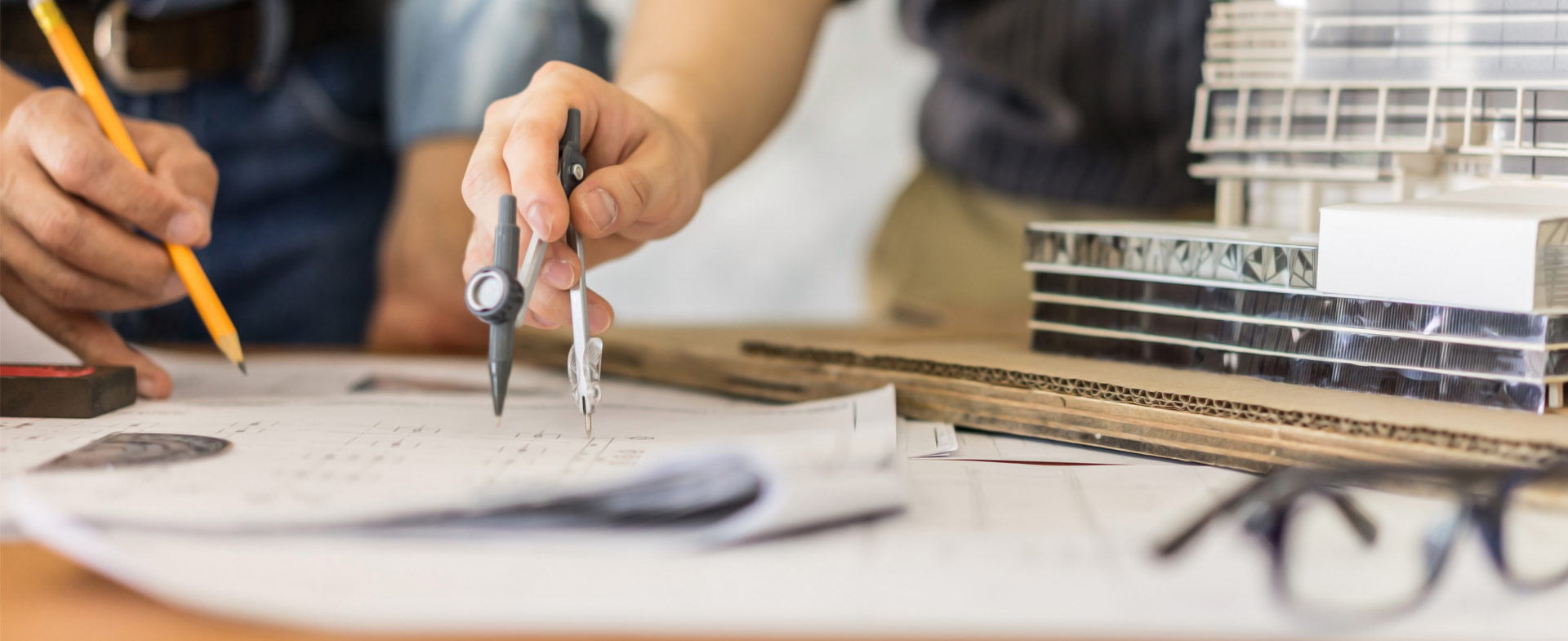 BUILDING INFORMATION MODELING (BIM) AND THE MASONRY INDUSTRY

The real estate industry is the second largest in the country after agriculture with the construction labour force estimated at about 30 million. Comprising four sub-sectors of housing, retail, hospitality and commercial, the Indian real estate market size is expected to reach US$ 180 billion by 2020. In such an upbeat scenario, the Building Information Modelling (BIM) or digitalising building models could spell vantage for the masonry industry as well and not just the construction industry. The BIM software creates 3D models of exterior and interior of the building and can be used for determining quantities of materials too albeit with a difference. This difference lies in the accuracy factor which translates to fewer guesstimates and saving of time, money and labour through shared information right from conception to completion of the building process. For the masonry industry in particular, the information aspect like scheduling and planning for equipment could be advantageous as opposed to the rough estimates.

For instance, if an architect quizzes about a material or how the finished product would look, with BIM's incorporation in masonry replete with flowcharts and graphics, it is possible and competitive. After all, what is masonry if not the building of structures from individual units? It is ultimately the combined endeavour of engineers, architects, masons, contractors and vendors that sees the end product through.

India is the world's second largest producer of cement and in the next decade could be the main exporter of clinker and grey cement to Middle East and other developing nations. In such a scenario, the digitalisation of masonry material and systems along with weight, cost, availability and other aspects could prove beneficial in the long run. Better communication flow and fewer errors are some of the plus points that dictate inclusive functions of BIM into masonry as a concerted and not sporadic need of the hour.

A few tools that help ease the complexity are listed below:

AECOsim Building Designer
ArchiCAD
MagiCAD
Tekla Structures
Autodesk Revit
Synchro PRO
VectorWorks
Trimble
SketchUp

BEST PRACTICES FOR SUCCESSFUL CONSTRUCTION BUSINESS

Every Business looks to promoting and popularising their works, projects and other verticals. Construction companies also fall into the same category. Promotions don't singularly mean augmenting revenue. Promotions show the capability of the company, the quality of their work and also mirror the 'Best Practices'.

Best Practices encompass the company policy, systems and procedures that are practiced to attain the best possible results. Sustainable Construction, Procurement, Risk Management, Value Management, Benchmarking, Supply Chain Management and Employee security form the criteria of 'Best Practices'.

Re-inventing themselves, seeking and applying advanced or the latest trends in construction is one of the best practices of a Construction Company.

Sustainable Construction is construction of buildings or structures that provide satisfaction, protect environment, minimise consumption of energy and natural resources and treat employees with respect.

Best Procurement Practice involves procuring not only material but also talent and staff for the project among other things.

Risk Management in expansion of operations into a new market.

Value Management- Successful companies identify new opportunities much before their competitors.

Benchmarking – A Company's focus on efforts for improvement on success or critical issues, ensuring that improvement is based on what has been better achieved by others.

Supply Chain Management in construction includes integration with all suppliers, manufacturers, distributors and intermediaries, installers, sub-contractors, designers and client.

Health and safety of workers at all levels is of equal and utmost importance.

3 TIPS FOR MORE ORGANISED CONSTRUCTION PROJECT MANAGEMENT

Keeping everyday tasks in order for smooth and efficient work flow is the priority in construction. However, the challenge lies in the fact that construction, per se, is less structured and more flexible with relation to the workforce involved, the multiple deadlines, the risk mitigation plans and the coordination among other things. So how do you cut off the chaos in a complex work flowchart and still manage to maintain schedule, handle government regulations, negotiate contracts and track the ever-changing orders?

Here are three basic tips for the construction project manager that can add method to the chaos of managing construction:

Familiarise yourself with latest tools or softwares – Softwares such as Construction Pro Manager aim to reduce communication errors and enhance efficient execution. You can then prepare logs and files in three areas, namely Administrative (for common construction documents), Technical (for scope of work related documents) and Field (for daily time sheet and other documents) and thus be better organised.

Prepare a roadmap – Keep a separate folder for all documents related to cost, schedule and scope. Keep a directory or handbook of important points, persons and contact numbers for ready reckoner in case you need to refer to them at a moment's notice.

Performance review and monitoring – Keep a periodic checklist for performance-based reviews in executing tasks so that the project can be tracked according to the plan.

Last but most important, keep your cool to balance the ever-changing dynamics that are synonymous with construction industry. So with the basic tips mentioned above, be organised for better management of projects.

METRIC CONVERTERS IN CONSTRUCTION INDUSTRY

In India or abroad, whether you use Metric or Imperial system; uniformity in measurement systems is both relevant and important, especially for the construction industry. The fundamental difference between the two, as we all know, is that in the Metric system the measurement are in meters and kilometres whilst the Imperial system relies on inches, feet and miles.

Interestingly, the four everyday measuring devices that have metric calibrations are: -

a kilogram weight
an electrical meter that measures volts, amperes and ohms
a tape measure calibrated in centimetres
a thermometer calibrated in degrees Celsius

Whereas, in practice, both the systems are used in materials, designing and engineering; there are occasions when the need of the hour is standardisation. In this fast-paced age, when we are spoilt for choices laid out in the palm of our hand, why should conversions be an exception? Simplifying the task of conversion of inches to feet and vice-versa along with concrete calculator and square footage, here are the digitally powered and super convenient converters and calculators at your disposal, 24×7:

5 MODERN ARCHITECTURAL WONDERS OF THE WORLD

Inspiring awe by their sheer designing strength and art with a purpose, there are architectural marvels around the world that are masterpieces in their own right even in this age of technology. Taking a step further with design principles and correlating with built environment as well as people, here we enlist five of the most breath-taking modern architectural wonders of the world.

Capital Gate, Abu Dhabi– Leaning tall at 160m and 35 storeys, the Guinness World Records certified this skyscraper as "World's Furthest Leaning Man-made Tower". The leaning fame is owing to an engineering technique called pre-cambering. Under pre-cambering floor plates are put together vertically first, up to 12th storey, and then piled up one over the other to achieve this marvellous effect.

City of Arts and Sciences, Valencia, Spain– Situated on the now drained riverbed of Turia, it comprises an IMAX cinema, planetarium, laserium, an interactive museum resembling whale's skeleton, a landscaped walk, an opera house and performing arts centre, a covered plaza and a suspension bridge.

Sunrise Kempinski Hotel, Beijing, China– Situated on the Yanqi lakeside, flanked by the Yanshan Mountains, this magnificent hotel is shaped like the rising sun and symbolises harmony, infinity and unity. The exterior is built with about 10,000 glass panels arranged such that the top reflects the sky, the middle reflects the Yanshan Mountains and the bottom reflects the Yanqi Lake.

Cumulus, Nordborg, Denmark– An exhibit hall of a science and technology museum, the quaintly shaped building earned its place in the 2007 Conde Nast Traveller as the "new seven wonders of the architectural world".

Nagoya City Science Museum, Nagoya City, Central Japan – Designed in the form of a sphere placed between rectangular holders with a 35 metres projection dome, the building is powered by photovoltaic equipment.

TOP 5 CONSTRUCTION INDUSTRY TRENDS IN 2016

In 2016, the construction industry was in an upbeat mood. So much so that 2016 was touted to be a year of optimism for the construction industry. Dodge Data & Analytics predicted 6% growth for the construction industry in their construction outlook report. With a booming business being predicted by industry experts, here are a few trends that caused an upward tick in the construction industry's graph:

Offsite Construction – Call it modular or prefabricated or offsite, this alternative building method is increasingly getting popular, brick by brick. Saving time and cost during construction, offsite is upending conventional construction.

Green Buildings – In both commercial and residential spaces, the colour green continues to rule. Opine the experts at Greenbuild 2015 that this trend is due to environmental concern, high quality, people's demand and reduction in utility bills. After all, these buildings do offer the sustainable energy efficient solutions to traditional methods. It also contributes to lifelong savings.

BIM or simply put digital models will continue to be on the upswing with its ability to generate greater accuracy and more consistency in project documentation. According to a report from Transparency Market Research, the global BIM market will grow to $11.54 billion by 2022 (from @2.6 billion in 2014).

Laser Scanning – Construction is getting hi-tech. First, there was BIM. And now Laser Scanning. Getting digital reproductions of objects by 3D laser scanning and getting more and precise information is a not-to-miss addition this year.

Small Spaces – Micro apartments, with their less-space-more-amenities feature, are attracting the attention of residents. Plus, they offer more affordability in high-end areas. So here's to dreaming small.

With these trends ruling the roost, the construction industry surely hogged the limelight last year.

GLOW IN THE DARK CEMENT

Remember those Disney movies where the princesses would dance with their Prince Charming on beautifully lit marbled floors that glowed in magical lights? Each one of us has always dreamt of such a thing to happen to us in real life in vain. Recently, José Carlos Rubio a scientist at the Universidad Michoacana de San Nicolas de Hidalgo, wanted to see if he could figure out a way to illuminate highways and roads at night. The outcome of his nine years of research has brought out unexpected results. He discovered that by altering the fine structure of cement, he could design a variety that appears to glow in the dark.

According to Rubio, the light-emitting product could last for 100 years and provide light for around 12 hours at night. The intensity of light emitted can be changed so it doesn't overwhelm drivers or cyclists. The light glows as a cool green or blue.

Not only would the cement save power, but the process to create it is environmentally friendly as well. During manufacturing, the only thing released is water vapour.

The glowing cement can be used not only for streets but buildings as well. The technology can even be used in plaster. This glowing luminescent technology could be the answer to building more sustainable cities.

Great innovations in technology have had an enormous impact on people's lives, and changed the entire world forever. From the first electric light to the first phone call, and even the first email, innovation has moved us into a future that previous generations couldn't have imagined.

What remains to be seen is how the architects and interior decorators of this generation use this progressive technology viably as well as effectively to suit the needs of the home owners. Imagine driving into a glowing drive way at night or a plain and simple floor by the morning turned into a myriad arrangement of colours in the evenings!

Not only does this technology cause the overhead costs of decorating the homes to be reduced substantially, it also does it in a responsible and eco-friendly way.

This innovative research is in the final stages of commercial application and will no doubt bring about a revolution in the cement manufacturing industry because of its promise of never seen before appeal and the sheer beauty for the beholder.

We can now look forward to a more energy efficient methods of lighting in place of indigenous methods with the glow in the dark technology bringing us closer to a brighter and more beautiful future.