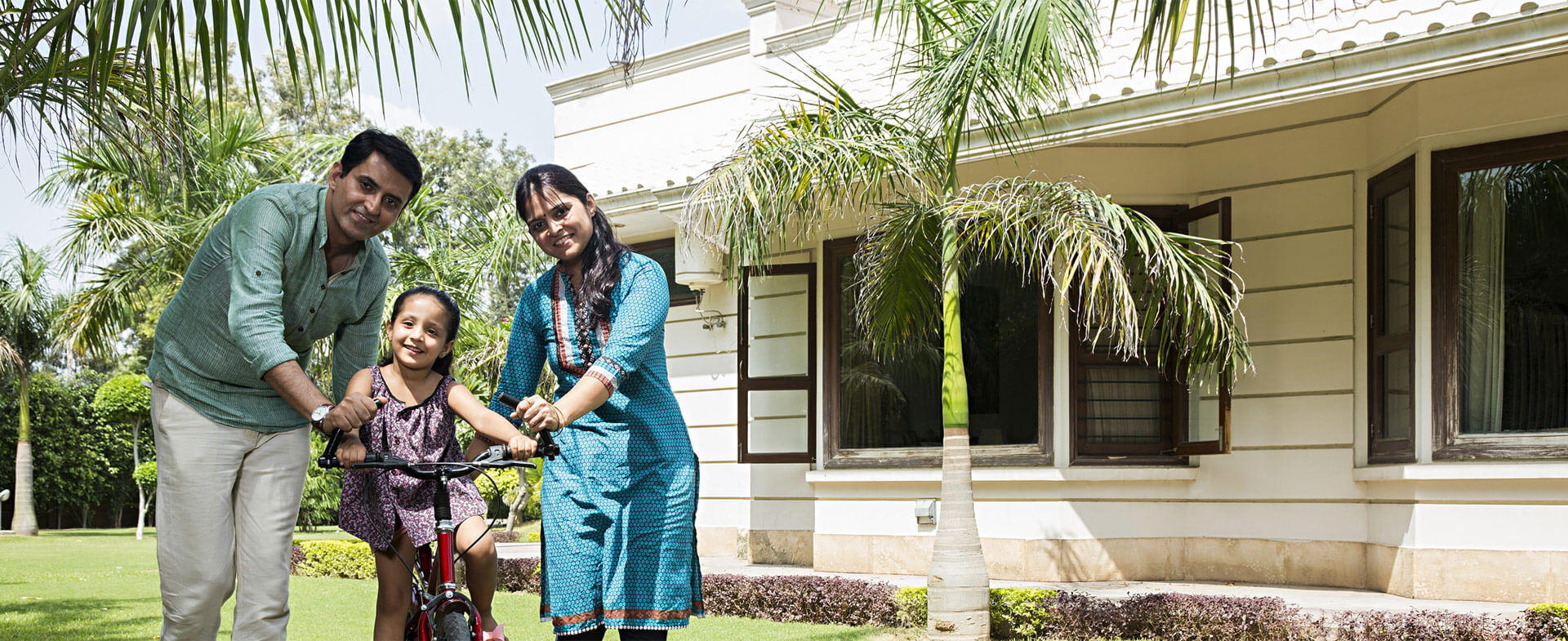 Your dream home should last for generations

use the best quality Cement.
Vastu Shastra in Landscape
Did you know that Vastu Shastra is not confined to architecture and interiors? Garden vastu remains one of the most overlooked sections. Whilst building a home, most people are focused on vastu for rooms and other parts and pay very little attention to the garden area. This environmental science of garden vastu observes the working of natural forces of the five elements to achieve balance. As a general rule the imbalance of any of the five elements, Earth (soil), Sun (fire), wind (air), water or space is thought to slow down development or progression. The first rule to observe is that the garden in any compound should be located predominately in the North or West side.
General specifications:
To avoid:
• No plants with thorns are allowed
• No big trees should be planted in the centre
• Trees with milk like sap should be avoided
• No pots on compound walls
• No creepers or climbers inside the house
• No murals or art that depict negativity or sorrow
To follow:
• Tulsi is always considered auspicious
• Trimming and removing dry foliage and pruning of shrubs should be done regularly
• Every creeper should have its own independent support
• Place water saucers for birds, it brings positivity
• Indian jasmine besides pathways is considered good
• Garden should be regularly cleaned and maintained
---
Based on the directions of the garden there are certain vastu guidelines that may be followed: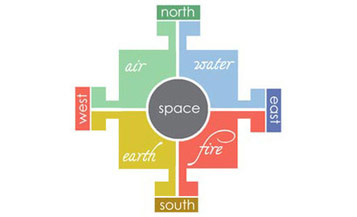 Southwest:
The southwest area of the garden provides the force that sustains the element EARTH. Here is where you can install Stone sculptures and rock gardens. A garden tool room is also best to have here. This direction is associated with the colour yellow and hence roses and seasonal flowers and tall trees of that colour scheme may be planted here. Doing this creates a grounding sustaining force.
Northeast:
The Northeast area represents WATER. Water bodies and fountains and other water or aquatic elements can be housed here. The colour that is associated with this space is white and hence marble water features are a great idea. Plants and trees which have white coloured inflorescence should be planted here. This helps flora flourish.
Southeast:
The Southeast is defined by the element of FIRE. Having an outdoor grill or barbecue will enforce the fire element. Red should be the predominant flora colour here. This vastu correction helps keep the plants disease free.
Northwest:
Air is the element that defines the Northwest. So things like wind chimes or a children's play area with a swing set should be located here. Shrubs or trees that have blue coloured flowers can be planted here. This promotes cross pollination.
Central area:
This space can be enhanced by designing spaces where people can lounge like patios. This space increases the flow of positive influences which nourish all the other directional elements.
There are many more guidelines that may be followed including auspicious plants and trees such as coconut or neem or other plants like tulsi or jasmine. But the most important rules are stated above in reference to the directionalities. These should act as guidelines to better establish positive energy flow in your garden. Vastu may be an old science, but the logic that dictates is evergreen and functional even today.
Ar. Mrudula Reddy
Master of Landscape Architecture