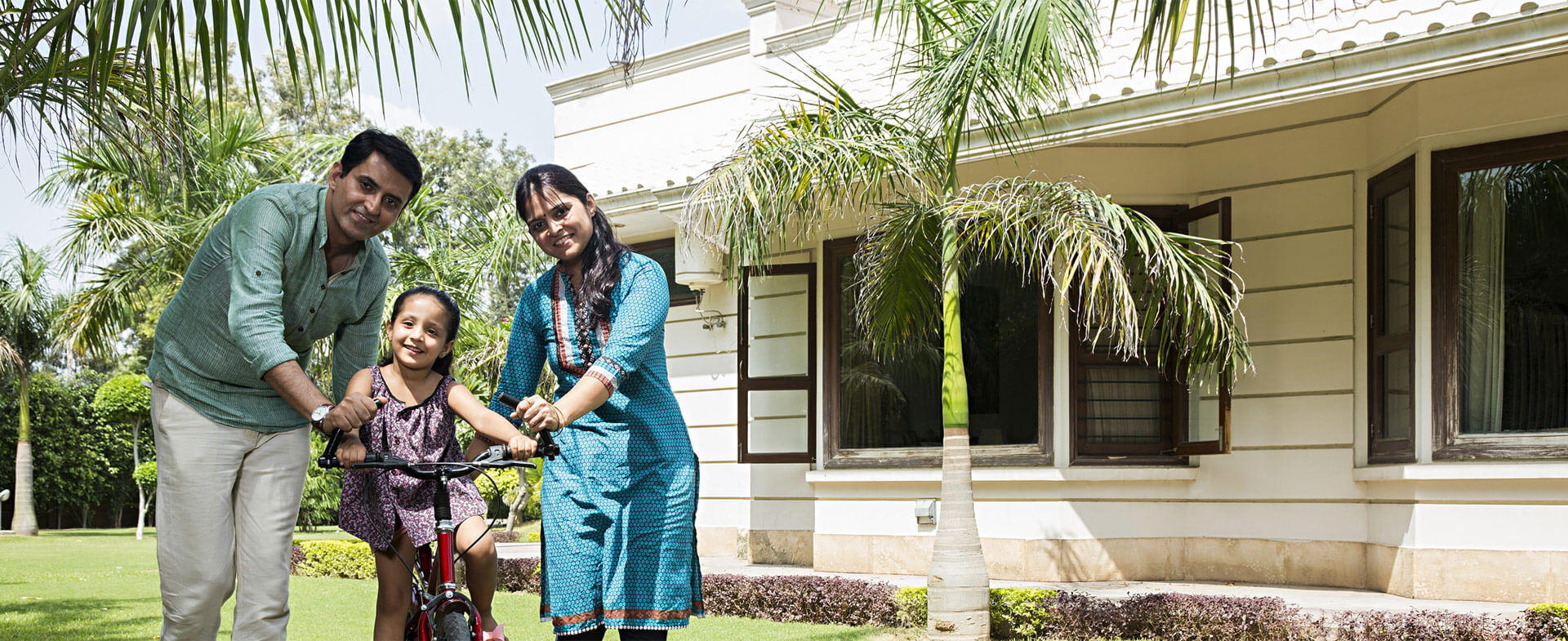 Your dream home should last for generations

use the best quality Cement.
How to transform your home like an interior designer
Interior design is more of an art than a science. Remodeling can be a daunting task and when it comes to interior design and accessorizing, there are greater hurdles to be faced. An interior designer is a professional with training that can be vital to the design of a home. They certainly have a lot to offer and are an excellent resource for those who can afford to hire them.
Sometimes, it gets overwhelming to see all the options available in the market. Going at it alone without a professional can often derail the entire project and extend your projects timeline. The best way to accomplish your design goals is by treating each phase of the decorating process equally. Start with these tips to help you streamline a productive upgrade in your space and think like an interior designer.
1. Plan before you begin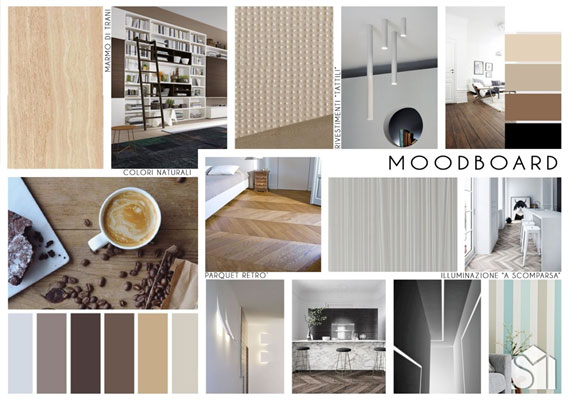 Before you commence anything in the design sphere, preparation is key. Use a priority list to formulate your budget. Do you simply want a new colour scheme, or are you looking to start over? Are major renovations of your space within your budget, or do things need to be done quickly? To make your project more affordable and manageable, you may want to break your project up into stages.
Starting with a vision board is a great idea. In the modern age, we can use a pinterest board to accumulate ideas and put a theme together. This will take some time and effort on your part but will help you later.
2. Do your research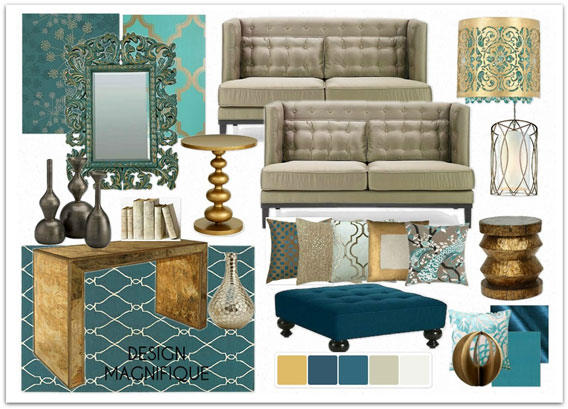 A professional often has an education in the subject of stylization. Inspiration is the key to successful design, and so doing your research is a good way to keep your design in check. Make sure you jot down any ideas that you see in magazines or various interior design websites. Also, brainstorm the colours, patterns and textures you love.
After gathering all the images and ideas you have curated, make sure you take a look at the entire collection and assess that it tells a story and has a cohesive theme. This is important because what interior designers do is create a story of your design style. This is what you are trying to emulate.
3. Spend where it counts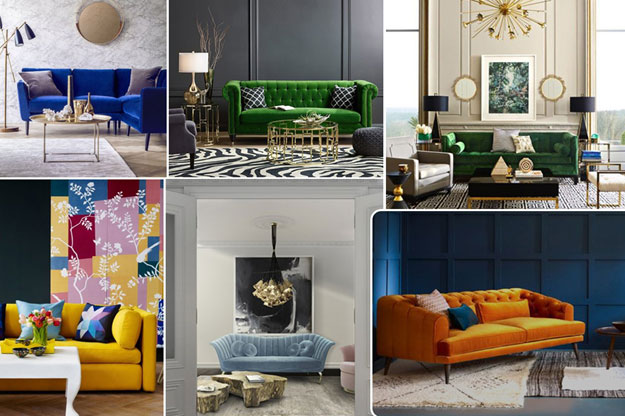 One of the amateur mistakes that home owners make is to fill a room with a lot of small items, this adds to clutter and takes away for the overall look of the space. So, if you are buying new, splurge a little more on heavily used items like sofas or chairs and go modestly on things like accent pieces. Most designers will recommend that even the smallest of rooms have one large statement piece, such as a large sofa or a statement cabinet.
Don't be shy to spend on a statement piece; it usually sets off the defining tone for the space.
4. Size, scale and colour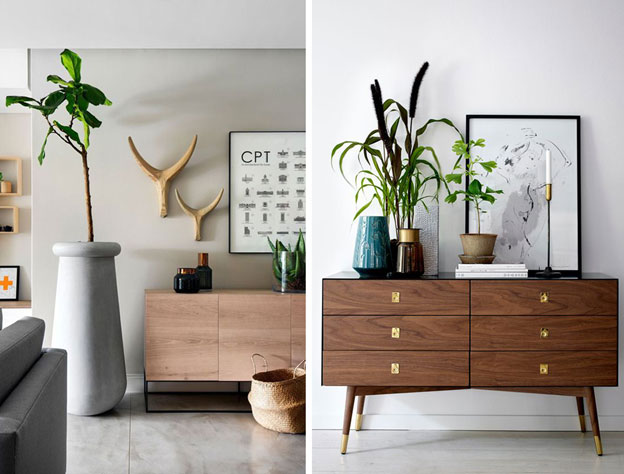 The fundamentals of scale and colour should play a role in your project and help you make adjustments to your interiors. It's what designers refer to when they describe how two objects relate to each other in a room. When putting a room together, test the proportion between two items by taking a step back. If the arrangement feels right, leave it as is.
Make sure you perceive the scale of a room and don't overwhelm the space with furniture. Accessibility and functionality work when the furniture is to human scale. Along with these fundamentals make sure you choose a colour palette that can amplify the overall space.
5. Accessorize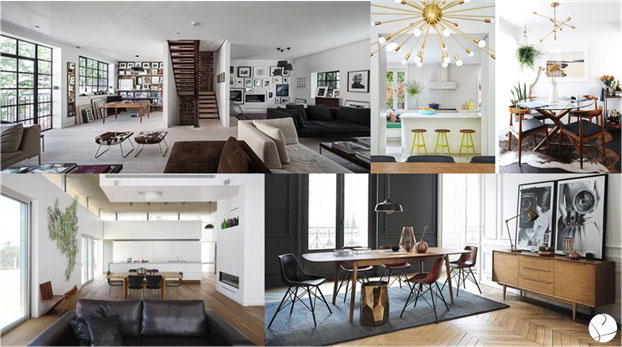 Designers like to use decorative items that complement each other and play off of each other's style and colour. This is to create and reinforce a colourful or patterned theme. They can be bold or subtle, but must always work with the palette of the room. Accounting for accessories from the very beginning will ensure you to stay on track along the way. Browse for items that are fun and work with your style.
You are going to be living with these items; select things you will enjoy seeing in your home every day. They don't need to be expensive, but should add interest in shape, colour and texture. Always edit your selections, to avoid a cluttered look.
6. Take a step back
Look at what you have planned and take a step back and assess if you have accomplished what you have set out to do. Relook at your inspirational ideas and see how you injected them into your space. Is your design functional and stylish with your own personal touch and taste? If you can't hire an interior designer, you can still have a home that looks like you did. These guidelines should help you think like an interior designer and give you an extra advantage in your home design.
Image Sources
Image source: http://2.bp.blogspot.com/-3Y78Y7TVQQY/ViD5Y2c6RiI/AAAAAAAAANY/zq5IVn2-fOM/s1600/MOODBOARD.jpg
Image source: https://za.pinterest.com/pin/459719074443208580/
Image source: https://cdn.homeonline.com/hol/public/uploads/blog/blog-post/sofa-lead__1879056128.jpg
Image source: http://thehomestudio.co.za/wp-content/uploads/2017/10/styling-tips-for-your-home-2.jpg
Image source: http://styleast.co.za/wp-content/uploads/2018/02/modern.png
Ar. Mrudula Reddy
Master of Landscape Architecture