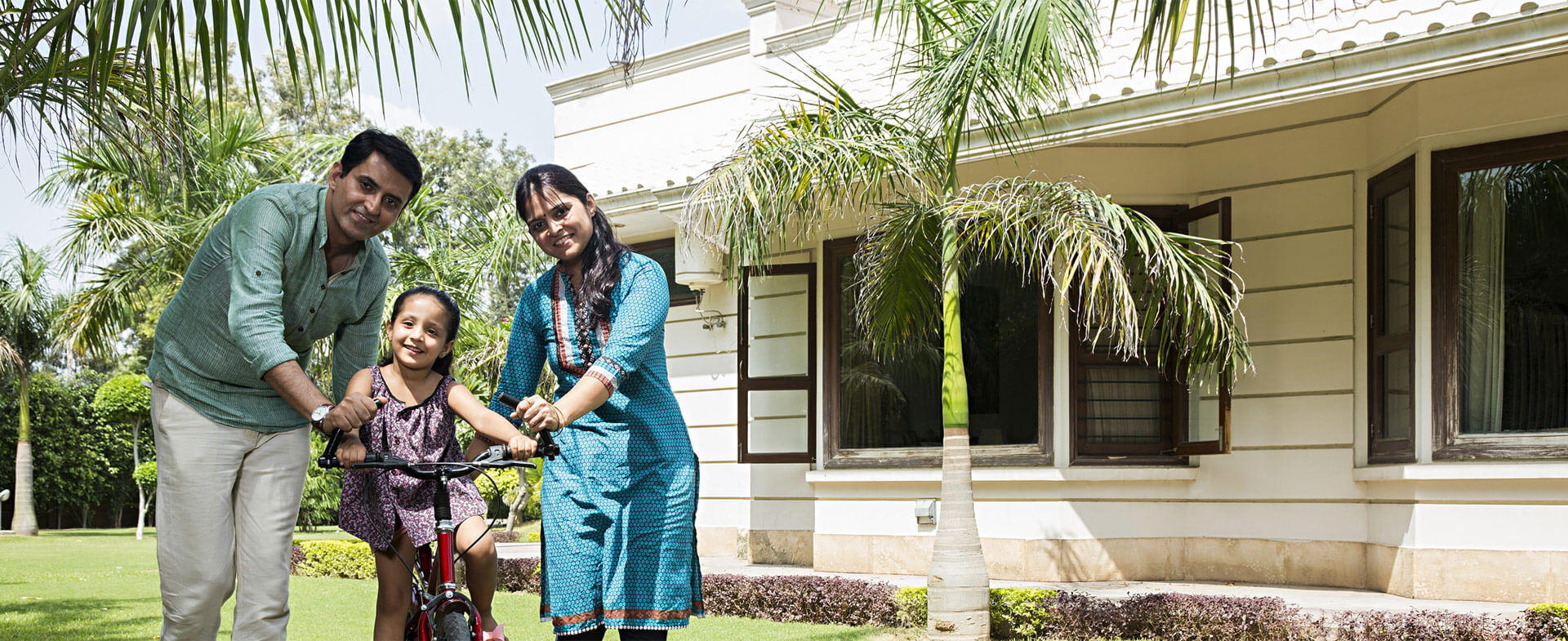 Your dream home should last for generations

use the best quality Cement.
The many ways to treat your wall right!
An accent or feature wall is a wall that has a more 'standout' look and feel compared to other walls in a room. When thinking of walls, the first thing that typically pops into anyone's mind is to paint it a bold colour, or use textured paint. Although these ideas have merit, there are many other ways walls can be treated.
What gives any wall depth is injecting personality to it. Walls are not something that are changed regularly; they are a constant and will likely play a key role in the overall vibe of your interior. Choosing to keep a wall playful whilst injecting your own personality to it is vital for a sense of ownership.
Decorative plaster: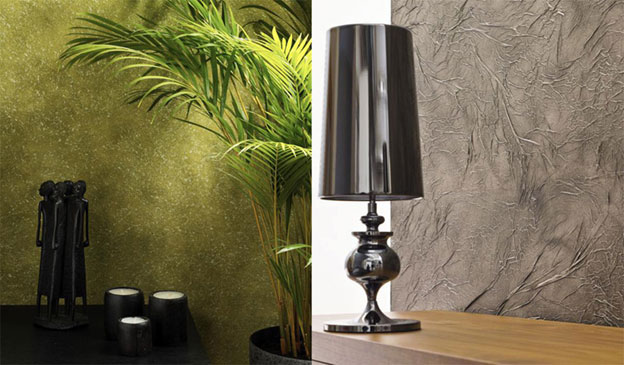 Ornamentation done with plaster is not something that is used only on the exterior. In fact, it's a great interior wall treatment option as well. Textured plaster is one of the most popular and inexpensive options for wall decoration. The advantage of this is the ability to apply a multitude of patterns within the plaster. It is composed of mineral dust, pebbles, mica, and other components. Some of the types of plaster are Venetian Plaster and Pergameno which are decorative textures within the plaster medium.
Venetian plaster is a finish consisting of plaster mixed with marble dust, applied with a spatula. The application in thin translucent layers gives the appearance of depth and movement. Usually in neutral colors, this medium truly shines and gives a lot of personality to a room.
Pergameno is a decorative texture which resembles a crumpled paper and forms characteristic shadows and lines. This provides a great natural play on surface texture.
Tile: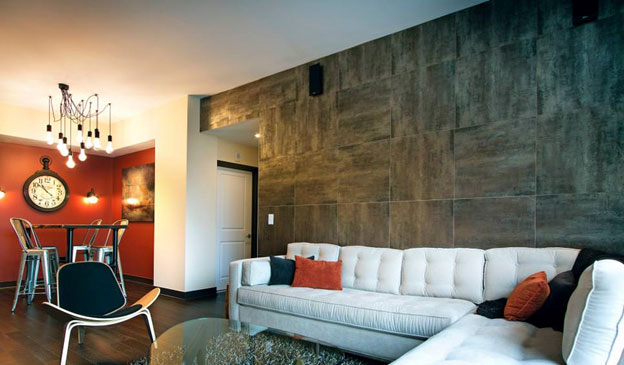 It's true that the bedroom is not the first place you would think to decorate with tiles, but they are perfect for adding a graphic edge to a modern scheme. Wall tiles instantly add depth and texture to any wall, thereby elevating its overall appearance. Ceramic tiles come in a variety of shapes, sizes, colors, and finishes. Natural stone tiles include granite, marble, flagstone, and slate. Granite is the most durable and water-resistant of natural stones. The types of tiles available nowadays are endless.
3-D tiles are a great example of bringing texture and movement to a wall with a new, dimensional look. Use carefully chosen lighting to enhance the effect. Metallic and glasseffect tiles are also a great way to surface play.
Gypsum plasterboard: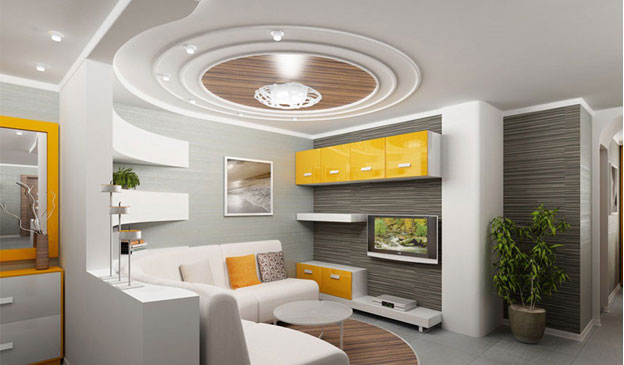 Gypsum board is easily manipulated to create the most incredible wall and ceiling designs. The most prominent advantage of gypsum board is its ease of installation, while another is that you can have precision cutouts in the gypsum wall. Erection of the gypsum board partition wall does not take much time, but requires skilled labour. With the flexibility of gypsum in wall installation, you can ideally make your wall a work of intricate art. The main drawback is that gypsum carries sound and is not completely moisture resistant, so care must be taken when the location of the wall erection is chosen.
One way to make the most of a gypsum wall is to place it to make a continued pattern on your ceiling as well, which creates a unified theme. Gypsum board design walls have been widely used in interior design recently.
Wall panels/PVC panels: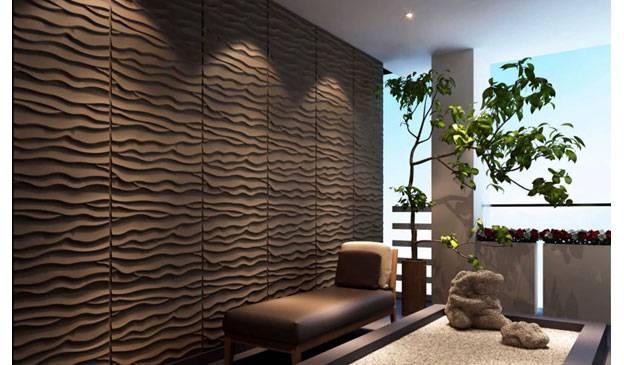 An innovative and decorative cladding product, PVC wall panels are manufactured from Poly Vinyl Chloride. They are moisture proof, fire-resistant and termite proof. Durability and being maintenance-free material are other qualities that make wall panels a great choice. PVC wall panels that have a wooden finish are probably the best alternative wall treatment for people who enjoy a warm wooden finish.
They are easy to install and uninstall, but are undermined due to their extensive use in offices and commercial spaces. The shades and design of PVC panels do not fade over the years nor will they undergo wear and tear. Provision of cove lighting and concealed lights can also be done easily. PVC wall panels are now catching the interest of the house builders.
Stone veneer: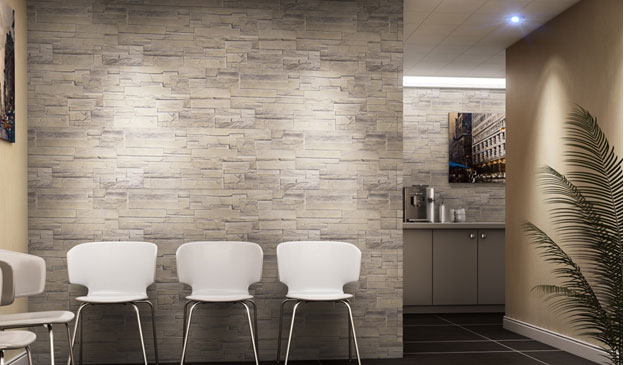 Real stone is very expensive and stone veneers are a great alternative , being attractive yet economical. Stone veneers can be natural (sheets of natural stone) or synthetic (manufactured veneers). The cost of stone itself will usually be much more expensive that of stone veneer. Most decorative stone veneers are made into stone panels for a quicker and simpler installation while others are individual pieces that are installed one at a time. However, the main drawback in synthetic stone veneers is that they are often mass-produced, which means that if you look hard enough, you're likely to find two identical pieces. If you love the look of stone but want a more efficient way to create the look of natural beauty, with rich deep colors and finish that look great in concentrated focal lights, stone veneers are an ideal choice. The main advantage of natural stone veneers is that they are a lightweight option to full-sized stone panel walls. Installation must be done properly to avoid moisture issues. Whilst this is essentially a drawback, there is potential in good installation, not to mention the overall look of a room.
Painting / Wallpaper: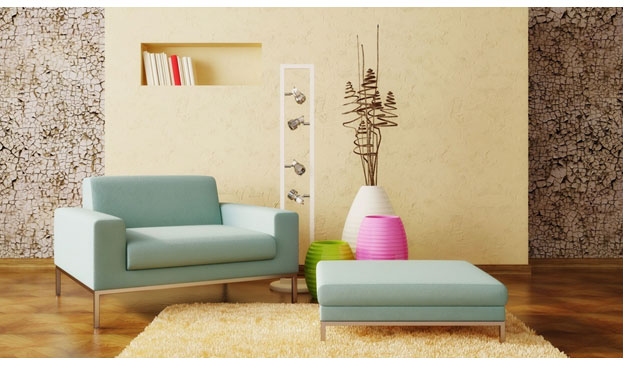 Wallpaper and paint can range in price from the low-end to the high-end of the cost spectrum. Paint, on average, is cheaper and requires very few supplies, and an unskilled labourer can apply it as well. Wallpaper, on average, is more expensive: this includes purchasing the rolls and supplies and having it installed requires skilled labour. Whether you choose wallpaper or paint, either one will give your home a subtle or bold color and character.
A newer medium to these finishes is paintable wallpaper, which is the best of both worlds!
Changing and transforming the walls of your home is easy with the help of all these different mediums. There are both pros and cons of use, cost, application and versatility. The selection between them is both a personal choice and an understanding of how well they benefit your own space.
Image Sources
http://www.magnatstyle.com/_userfiles/uploads/glinka_wenecka_czy_pergameno_zastosowanie_tynkow_dekoracyjnych/01_db_16.jpg
https://www.sauravdutt.com/wp-content/uploads/2018/03/Awesome-Wall-Tiles-for-Living-Room.jpeg
http://www.fatimainteriors.com/image/service/gypsum.jpg
https://i.ytimg.com/vi/vEaUCkOxEqc/maxresdefault.jpg
http://mit24h.com/g/2/in/indoor-faux-stone-wall-panels-stacked-fireplace-cost-4x8-wood-best-ideas-divider-interior-fake-coverings-for-walls-depot-image-of-neatly-beams-are-nice-surface-temporary.jpg
http://enhancedhomes.org/wallpaper/2015/07/wallpaper-for-interior-walls-20-designs.jpg
Ar. Mrudula Reddy
Master of Landscape Architecture