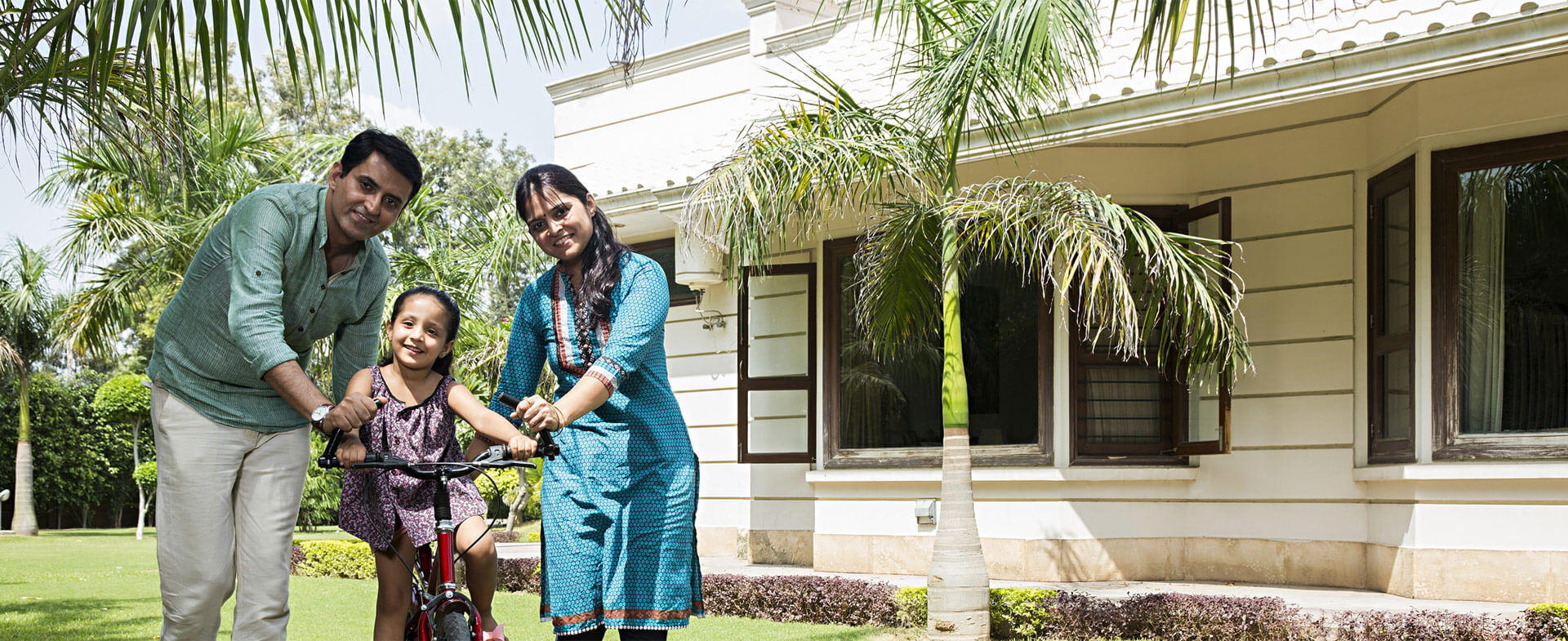 Your dream home should last for generations

use the best quality Cement.
Tips on maximizing your living space
With compact living on the rise in urban spaces, the biggest challenge that home owners face is, 'How do you make a small room feel spacious'. The good news is that you can successfully turn a small space into mimicking a larger one. It all comes down to tricking the eye into perceiving more space by using simple concepts like scale, light, colour and even finishes.
1. Flooring.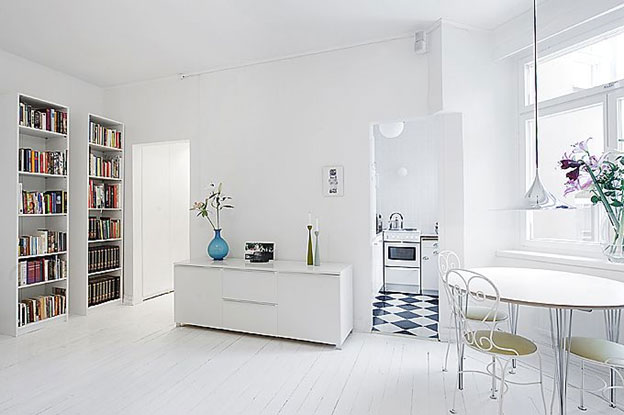 The flooring you choose for your space will have a drastic effect on your room. Creating the illusion of more space is all about creating a sense of openness and movement. Small flooring tile sizes create a cramped busy look to a space. So use large tiles, so that there are fewer of them which lead to minimal seams. This creates a more beautiful aesthetic which allow your eyes to focus on the beauty of the space, over the busy flooring. Another way to expand a space is to use plank style flooring. Choose the widest wall in your room and run them parallel to this to make it look like your room is larger than it actually is.
Another tip is to not install a different type of flooring in each space in your home, try and choose the same type of flooring throughout, which creates an illusion of continuity of space.
2. Walls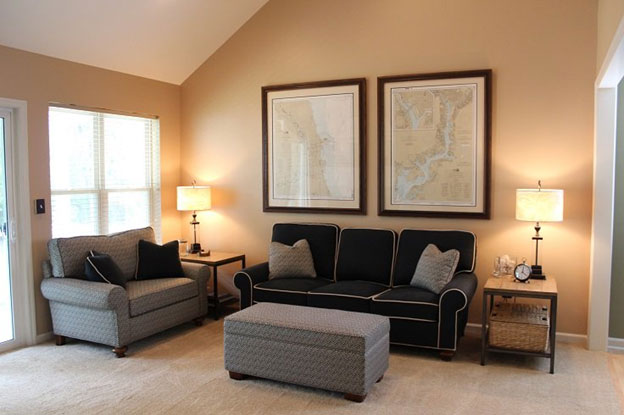 Light tonal shades make a space seem bigger and brighter. Light-coloured walls are reflective and this will maximize the effects of natural light in that room. Try and match your flooring to your walls, by keeping them is the same tonal family. This lessens the appearance of disconnection between the floor and wall making the spaces seem larger. Choose one wall side that has the maximum view, i.e. the first wall to be seen when entering a room and opt for it to be an accent wall; a laterally binding design wallpaper draws an illusion of size leading to the ceiling looking taller.
Place larger pieces of furniture against the walls to maximize the open space. If you long for a large, statement piece or art, hang it on the widest wall. Try and keep wall hangings to a minimum but don't be afraid to go for bigger sizes, this in fact helps the space appear larger.
3. Windows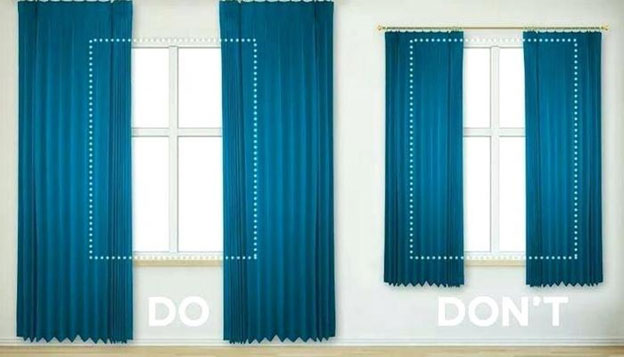 Windows if available in a good size are always a positive addition. But restraint is the key to dressing windows to maximize space. Make sure the windows frames are also treated with light tonal colours. Another helpful tip is to have long curtains that touch the floor although the window is not as large, the curtain should cover the window frame horizontally as well. This gives the illusion that there are large windows which help a the space look huge. The curtains are another areas where homeowners tend to go overboard. Choose material which is light and flowy but also thin if going the curtain route. Avoid heavy materials that can weigh your room down by absorbing light. Another great option for urban spaces to opt for blinds, which can save you a few inches, and maintenance is so much more efficient. In more common areas where privacy is not an issue, completely ditching curtains altogether is another great option, but make sure you tint your windows, to avoid complete visibility.
4. Doors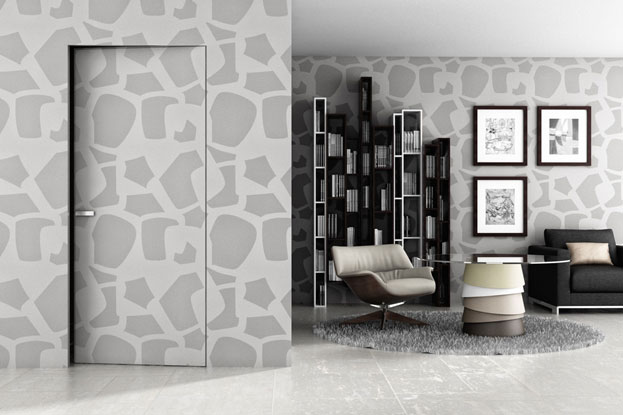 Internal doors and cupboard doors can take up valuable space in a room. A solution whist conserving a door is sliding doors, which work really well to give function back to one square meter which the swinging door may utilize. What we overlook as part of the interior of a room is the door frame. Instead of using dark wood, opt for light coloured wood or even implement the trick of light tonal colour treatment here as well. A risqué move to make with doors is to make it a part of the accent wall! If you have a functional door which is dividing the flow of a room then you can camouflage the door within the surrounds by treating it identically to the wall surrounding it, may it be wallpaper or a white to off-white colour.
5. Lighting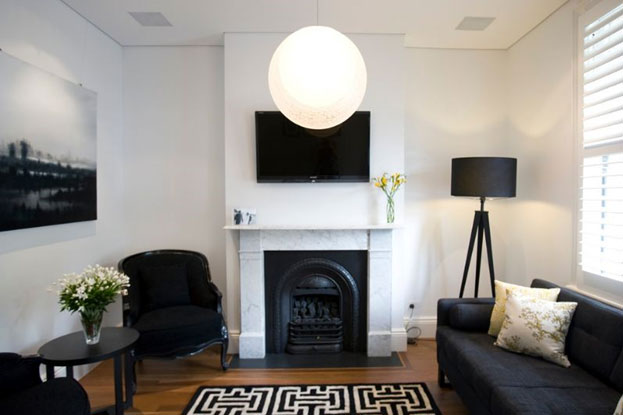 White and blue colours and their combinations produce a soothing effect to our eyes and give off brightness to make a small room look bigger. Lighting plays such an important role in the way we sense things that proper use of lighting can make any space open up and look larger.
6. Accents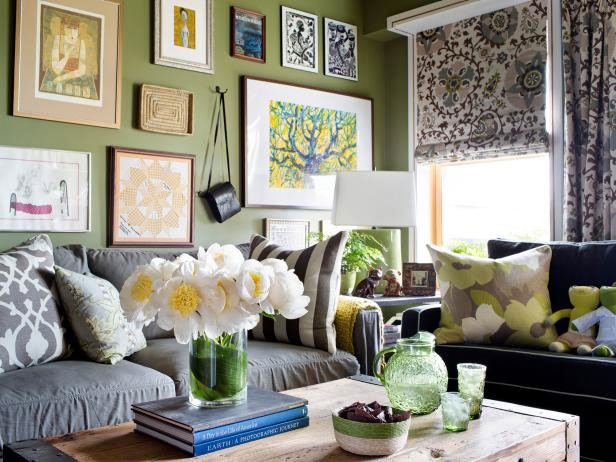 For furniture, keep the colours neutral, like the sofa and armchair in the room, so the space doesn't seem cluttered with dark colours. Pick furniture which is not chunky and over detailed, this draws too much attention to it and takes away from visual space creation. Choose one accent piece which may be placed in one corner, this can be colourful but keep this the center of attention by sobering down the other furniture. The center table may be an element which can be avoided and replaced instead with side tables. If you want a tea table in the center then opt for a glass top. Avoid rugs and let the floor shine through. Know your space's limits and assess every item that will be placed in the room, and questions its requirement in the room.
Don't get carried away with artwork or show pieces, Keeping clutter to a minimum literally frees up spaces giving an area a light airy look, lending it to look spacious. Instead of putting all your favorite pieces out at once, try and rotate them to keep your space fresh and roomy. The biggest tip when trying to maximize your space, however, is to keep it simple!
Image Sources
https://i.pinimg.com/originals/12/8f/86/128f8614c9866e9f786e046c339164ec.jpg
http://www.topinspired.com/wp-content/uploads/2015/02/light-colors.jpg
http://helena-source.net/upload/2018/03/08/window-treatments-for-high-short-windows-skipprco-window-treatments-for-high-windows-s-7af3ce2e8715b3af.jpg
https://i.pinimg.com/originals/52/65/f8/5265f871936109ab86b785b057e39997.jpg
https://cdn.homedit.com/wp-content/uploads/2011/05/lighting-fixtures-black-living-room-accents.jpg
https://hgtvhome.sndimg.com/content/dam/images/hgtv/fullset/2012/10/12/1/Original_Brian-Patrick-Flynn-Angled-Family-Room-Horiz-Img0628_s4x3.jpg.rend.hgtvcom.616.462.suffix/1400974539386.jpeg
Ar. Mrudula Reddy
Master of Landscape Architecture