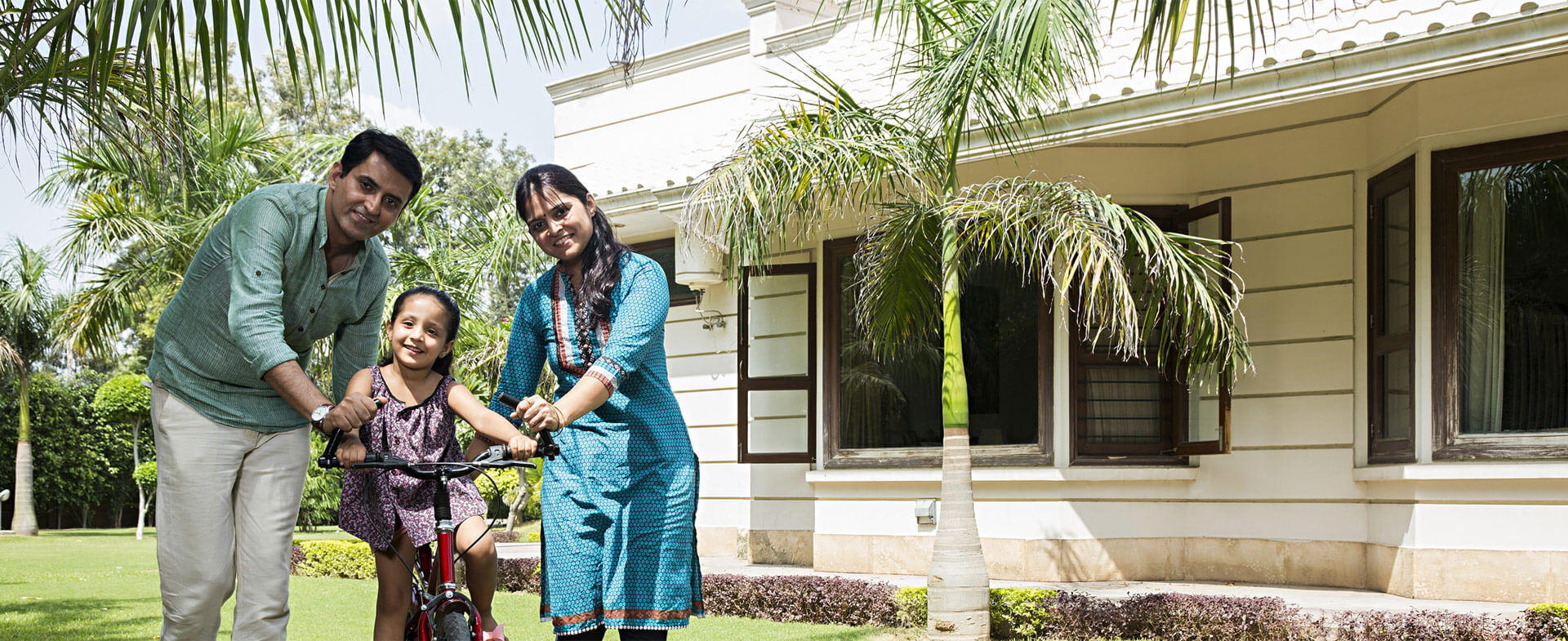 Your dream home should last for generations

use the best quality Cement.
1920
s

Art Deco Style in 2019

The Art Deco style originated in Paris around the 1920s and manifested across the spectrum of Painting, Graphic Arts, Architecture and even cinema. Art Deco saw its height of popularity during the 1920s and 1930s. The most characteristic aspect of Art Deco style is the symmetry and shapes. It consists of bold geometry, and decadent detail work, with rich colours. This style is all about making a bold statement with symmetric patterns, mixed materials and bold graphics including patterns like Greek key, zigzags, and sweeping curves which are commonly used in Art Deco style. New materials like, aluminum, stainless steel, exotic natural materials and synthetic fabrics are used to incorporate a luxurious look. Bringing this classic style to the modern era is a new take on a thriving classic design style.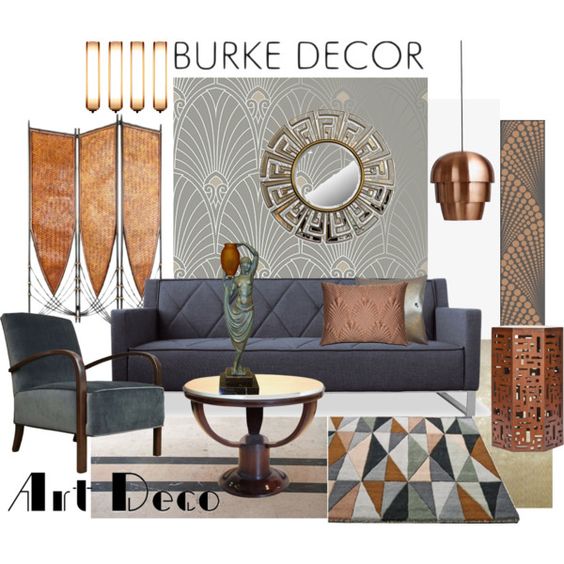 Art Deco style today:
So what does the Art Deco style look like today? Overall the Art Deco style is about bringing out the dramatic style of the interior, with high contrast patterns and designs. And today's take on updated Art Deco style is more playful and modern for a standout look. The materials used to create this eccentric are rich materials that impart a luxurious look and feel to the space. Materials like high shine metals, gold and stainless steel accents, velvets, leathers, mirrors, glass and marble paired with concrete. The look here is bold and unapologetically strong with no added fuss or romance.
In rugs and upholstery and furniture as well, geometric patterns reign.
All the furnishings should look expensive and presentable with sleek lines and quality materials must be used.
The room style should be based and styled on certain colours, usually deep rich colour tones.
Opulent materials with luxurious finishes make Art Deco shine. Expensive materials such as ebony, marble, and rare woods were also often used.
Don't opt for any fabric that has any prints or florals. The colours of Art Deco style textile are solid jewel tones and the designs are often geometric prints.
Bold wallpaper with a strong tie to zigzag shapes, stripes, chevron and patterns will bring flair to your space and exude drama.
Curvilinear and rectilinear forms catch the eye, for the iconic Art Deco style, incorporate these into furniture.
Don't be afraid to use metallic paints, shiny fabric, huge well framed mirrors and lots of glass to accent your space.
Bold oil paintings, sculptural table lamps, ornate bedroom furniture and finely detailed accessories are the elements that add instant appeal.
Chandeliers are always luxurious, refined and quite voluminous.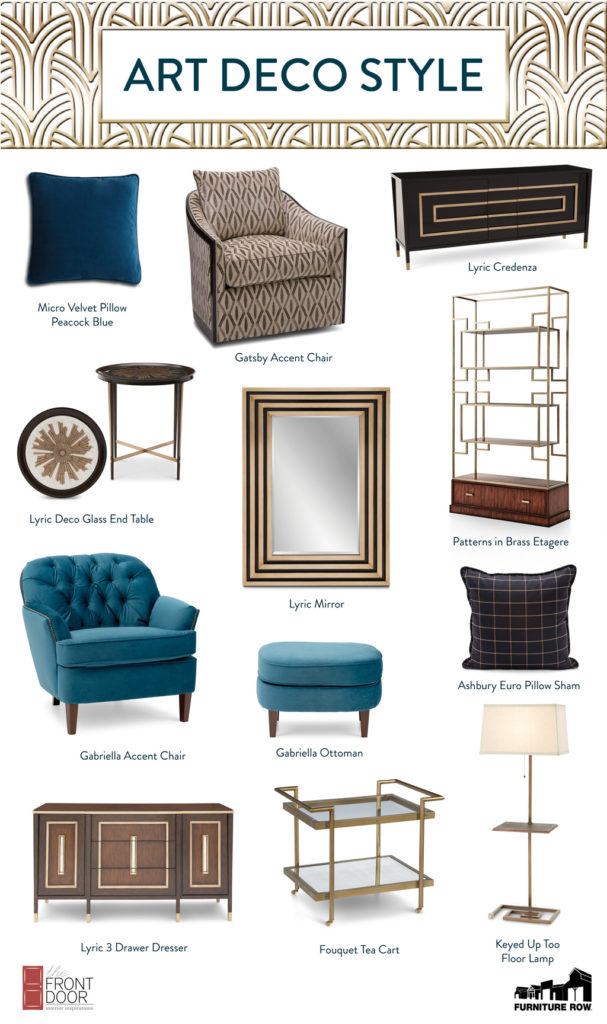 Art Deco is usually characterised by massive accessories which are often luxurious and impactful. The ornamentation tends to be constructed based on colour contrast in fancy metals and patterns. Small marble statues, glass vases, metal show pieces and other little accents will make a bigger difference in the room than you may think. Mirrors are a huge part of Art Deco; they are usually framed in a massive metal frame. Gold plated, bronze accessories contrasting geometric patterns; curtains and drapes in silk or satin, pillows, blankets, upholstered headboards, leather accent chairs, mirrored nightstands and velvet-lined armoires are all ideal for the bedroom.
Silver plated or gold plated candelabrums, original metal vases or even Art Deco antique vases are a perfect addition to the kitchen. Surfaces may be marble or stone to add an extra layer of aesthetic. In the hall, prefer investing in luxury upholstery fabrics, silk or velvet curtains, and elegant light fixtures. In the bathroom, use contrasting mosaic tiles, bronze bathroom fixtures and marble detailing to enhance the Art Deco tone.
Since we have an increased awareness for organic food, it would be a great and trendy idea to have a kitchen garden. This isn't some luxury that only people with a lot of space can afford. Now with the advent of new technology, you can even create a miniature kitchen garden. Start off with easy plants like mint, coriander, tomatoes and chilies. All of these are used almost daily in Indian cooking and are relatively easy to care for. Allocate a small space if not large, and if even that is not an option, place planters outside on your porch, with ample sunlight.
There are many other herbs and vegetables that tend to grow well in small pots with good nutritious soil and with proper attention and nurturing they will give back what you invest. Ornamental edibles are a great subject to research and inculcate once you've got a handle on the easier edible plants in your garden.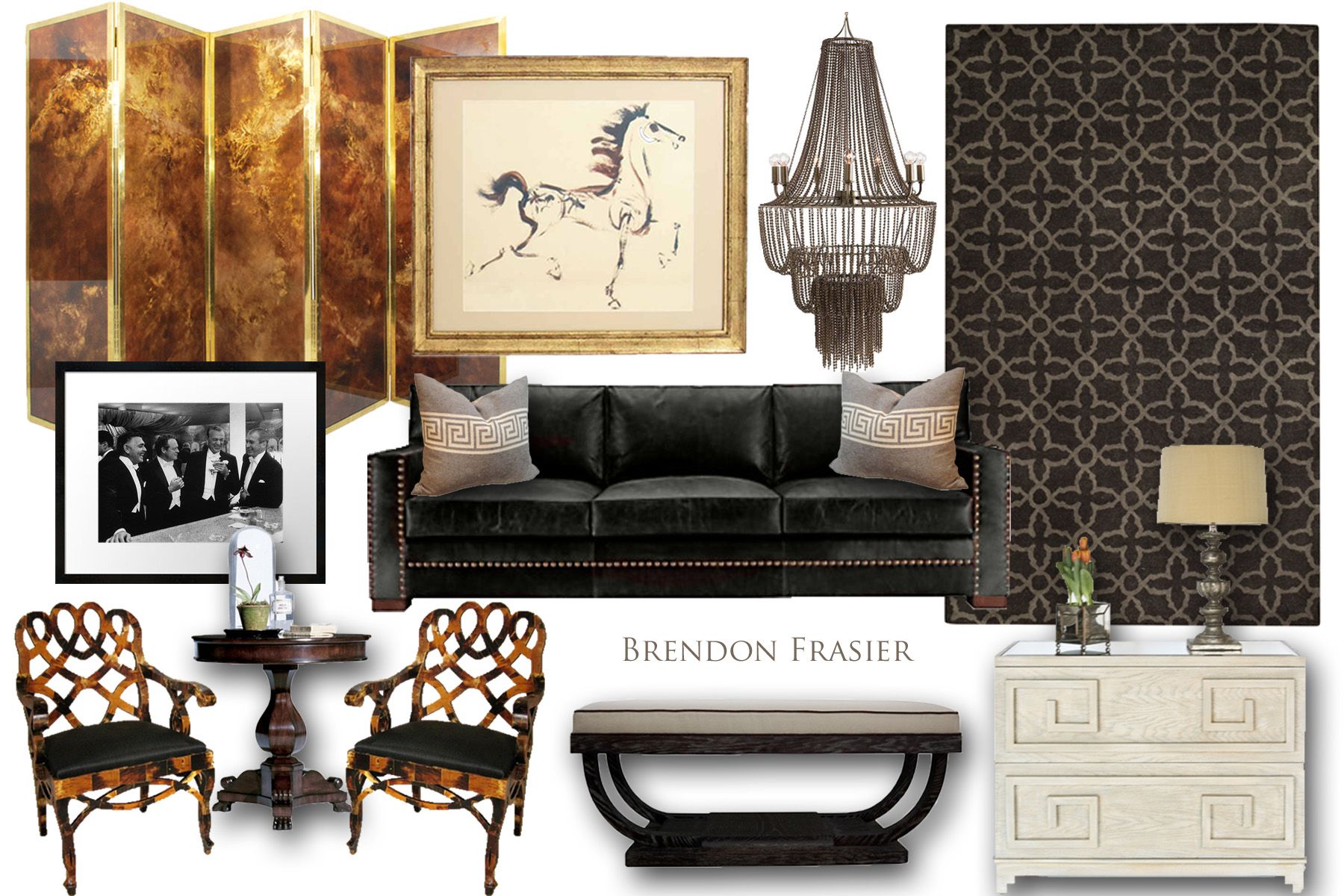 When it comes right down to it, it's the colours that add that extra oomph to your space. In Art Deco style, textures with monochromatic colour palettes were very popular. But choose accent colours like deep rich chocolate browns or bright red which were famous in that era to bring an extra dimension to your home. Other jewel tones that agree with this style are jade green, ruby red, royal purple, and peacock blue; these are all opulent shades of this style.
Art Deco is characterised by its elegance and grandeur. It is a very precise design and your accessories and accents should reflect that immensely. This design concept of a bygone era is anything but, it remains to be a trend that will probably continue to thrive. The Great Gatsby may be your inspiration to this classic look with influences in decor, fashion and design.
Image Sources
Ar. Mrudula Reddy
Master of Landscape Architecture