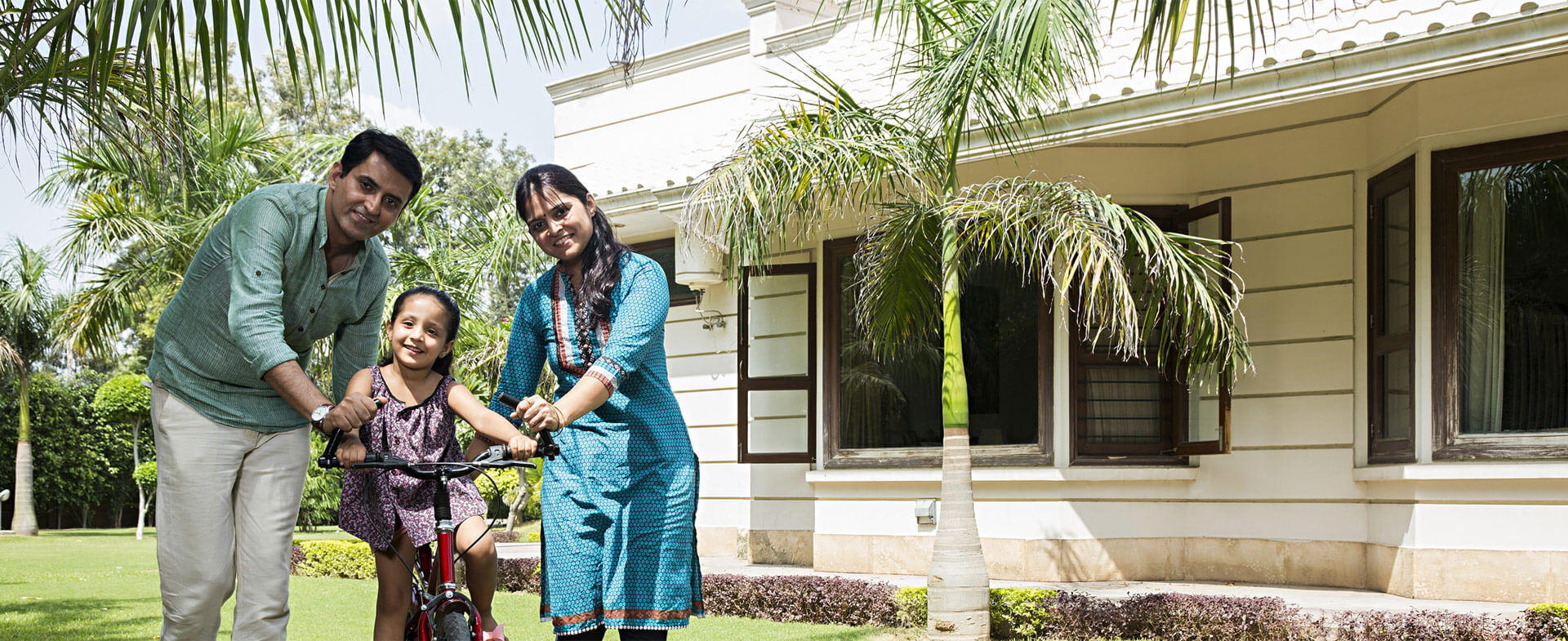 Your dream home should last for generations

use the best quality Cement.
Affordable material alternatives
Along with the many expenses that go into building a house, few understand the expense of material for interior design. There is always the belief that more expensive means better quality. And although that argument has merit, exotic materials are not always the best, nor are they the most durable. There are so many materials now in the market that won't break the bank and still impart that finished high-end look. The alternatives to expensive materials are abundant in today's market.
Just because we are opting for an alternative to more expensive materials, does not mean we need to compromise on quality, which is fundamental. It all depends on the utility and design for which we assign a particular material. Here are examples of affordable everyday materials that look expensive.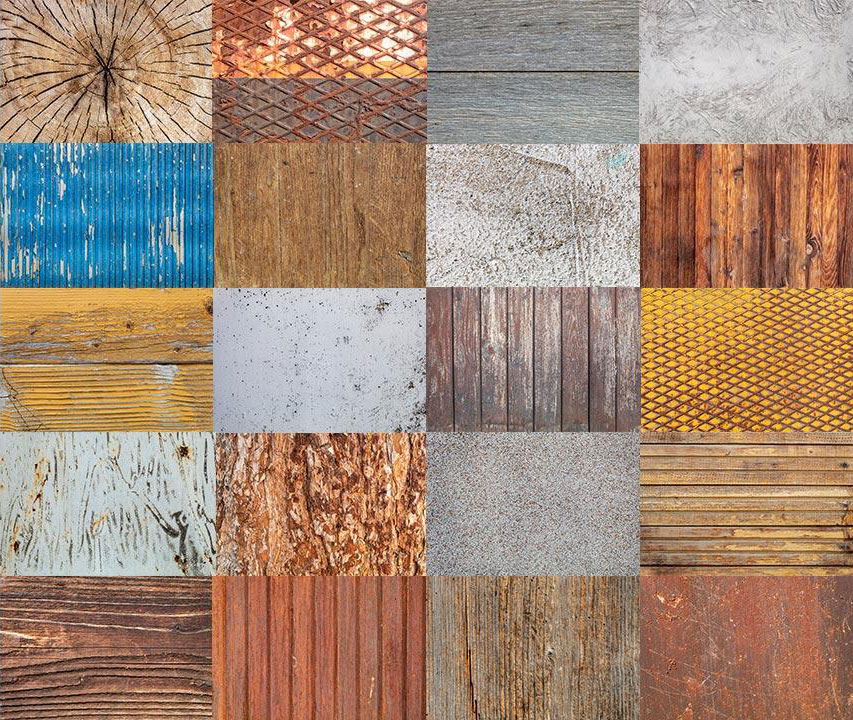 Plywood:
We have been using plywood in our furniture for over a decade now. It is used as an alternative to solid wood in most interior design. Plywood is manmade and is a cheaper option than solid wood. It is moisture resistant and is available in over 18 different types. It is often covered or treated to attain a different look.
But plywood left untreated too, has a very unique look. It is very sturdy, and has flexibility as well, which reduces warping. Plywood is a smart choice that often has a great look when treated right. Here in the photo is a kitchen completely made out of untreated ply.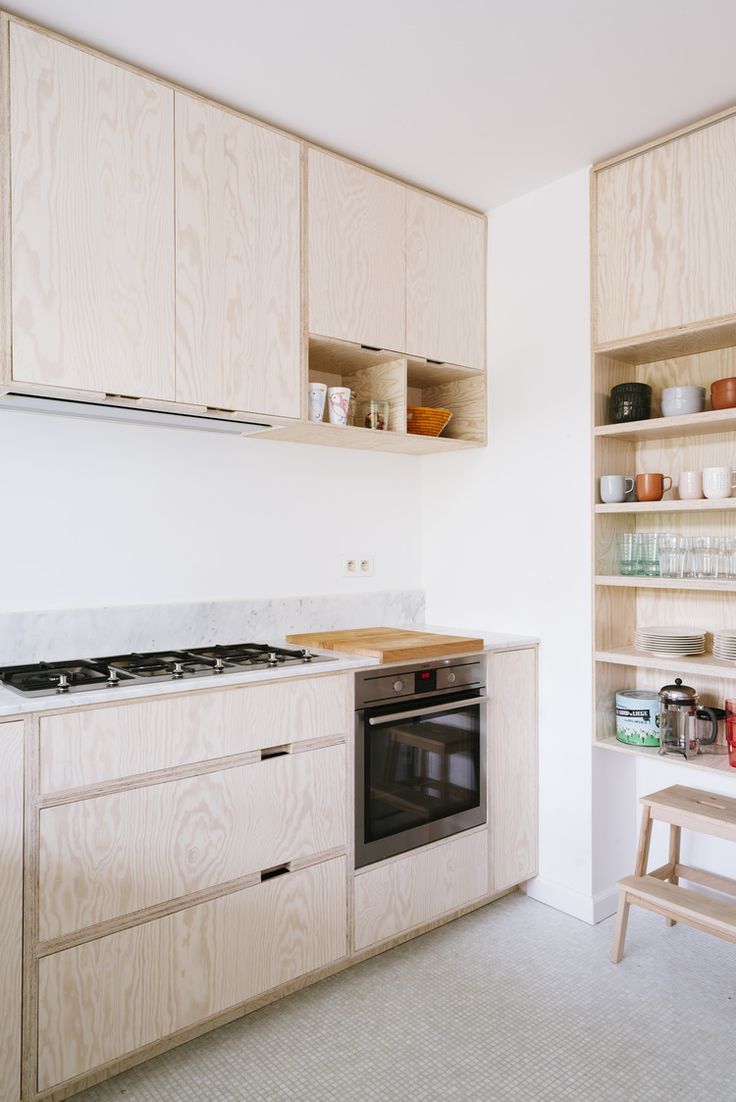 Cement panels:
Concrete or cement panels are a great option for interior design. There are substantially less expensive and have a lot of advantages. They are durable, waterproof and sound suppressing. Moreover they are completely fireproof.
They have a great look which is on trend millennial wise. Cement sheets are easy to install and are very secure. Although they look rough, they can add a great touch especially if you're going for a minimalist look. Here in this photo is an example of how you can use these panels for a minimalist house, especially a bookrack.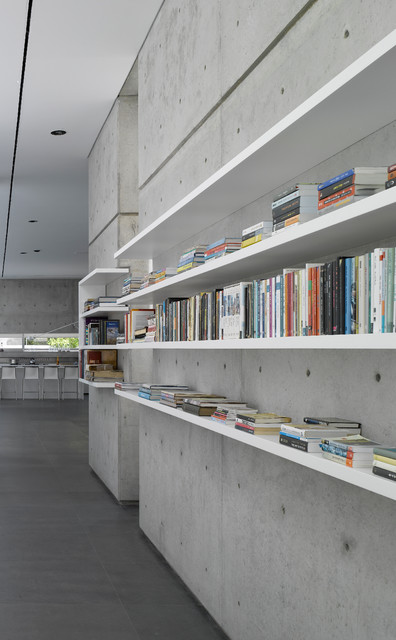 Metal sheets:
Metal sheets are a bold look but can work in a domestic setting. They are available in a wide variety of gauges depending on your requirement. Steel sheets can be used as sliding doors, internal wall cladding, or even table tops.
Metal sheets are available in different metals, such as copper, brass, steel, etc. Choose the metal based on the colour you want. For a rose gold look opt for copper, for a gold look go for brass and for a silver metal go for steel. Polish the metal for a finished look or let it patina for an old time aged vibe.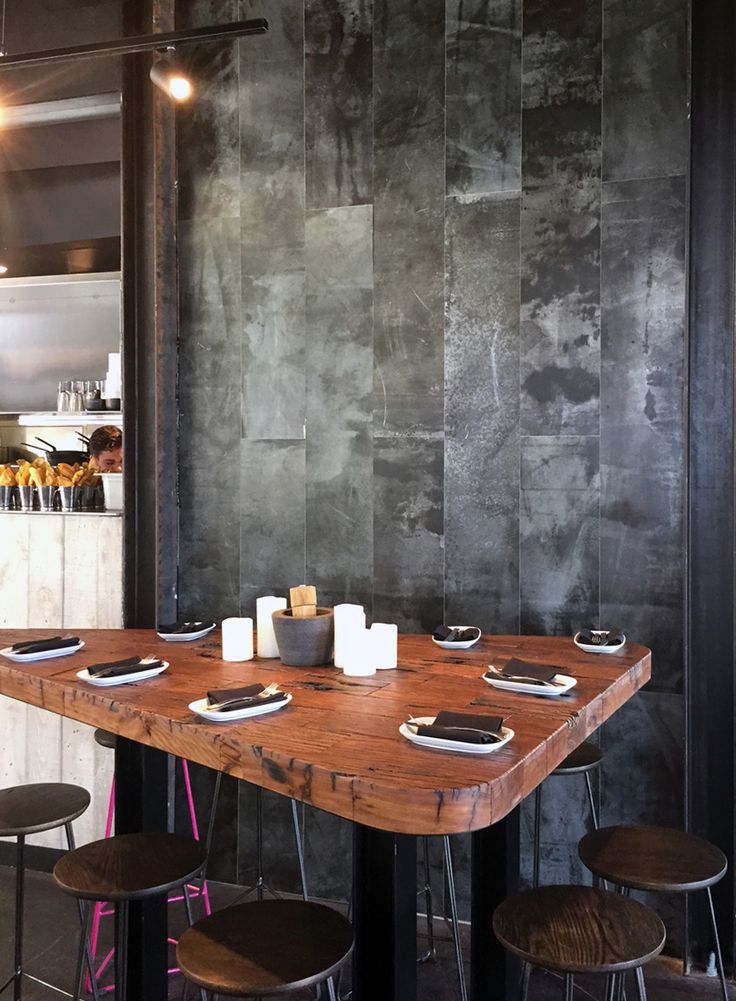 Cork:
A phenomenal material that is refreshing, new and ecofriendly is cork. Cork is renewable and recyclable making it perfect for eco conscious owners for their interiors. Cork sheets can be used to add texture to wall surfaces or even floors.
Cork is heat insulating and sound reducing. It gives a natural warm hue and dappled texture which works well with modern design and is a great less expensive alternative.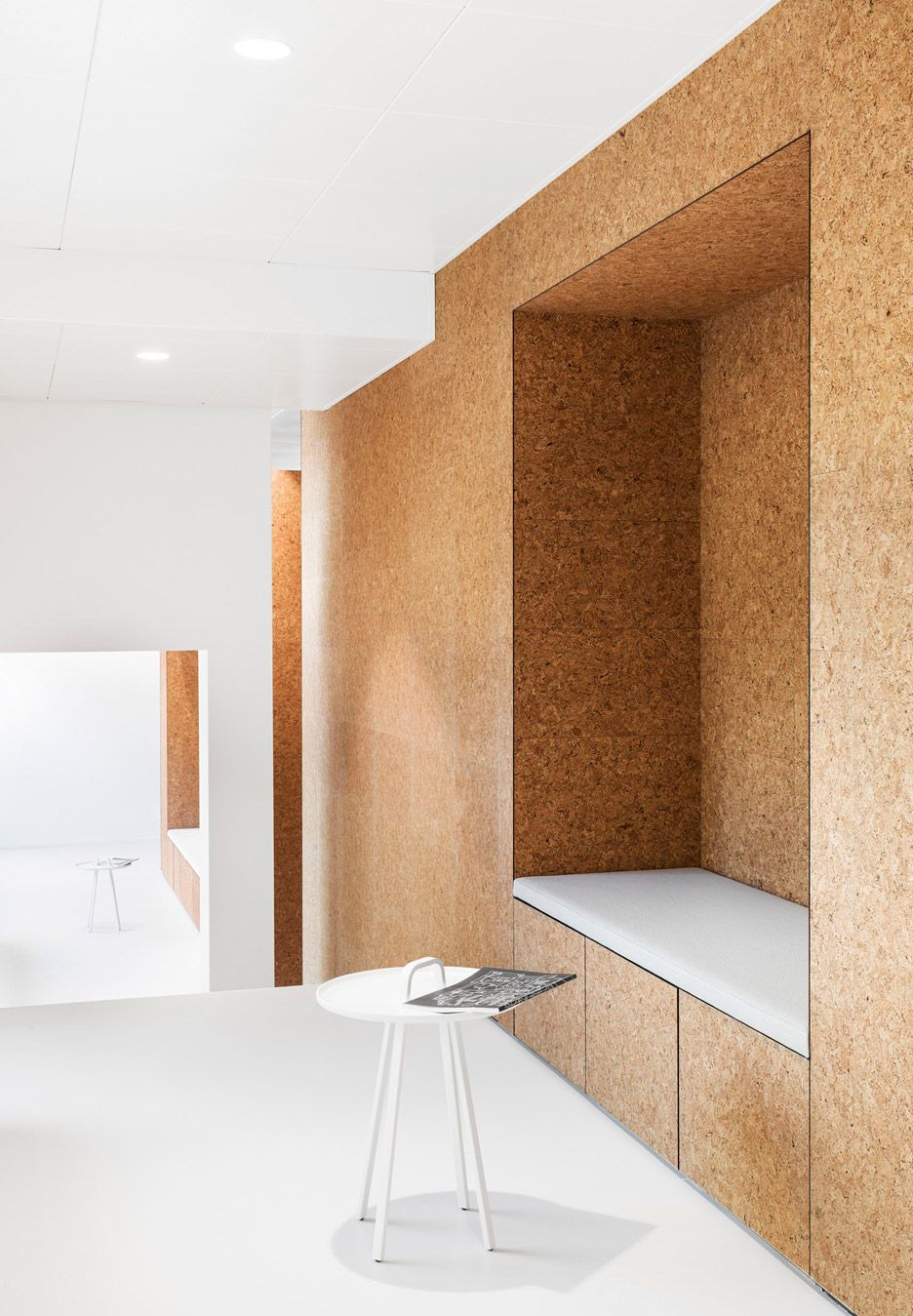 Cinder Blocks:
Cinder blocks are everywhere, building exteriors, landscape and commercial buildings, but have you ever thought of using them in your interiors? Breeze block is one sort of cinder block which is essentially cut out into a design.
Breeze blocks are great to use as a partition, to let the 'breeze' in. They are sturdy and diverse in design and can be a bold addition to your home. Use them as a furniture accent, a wall accent or a decorative element. They are fairly inexpensive and are very versatile.
Here breeze blocks are being used as a wall cum partition.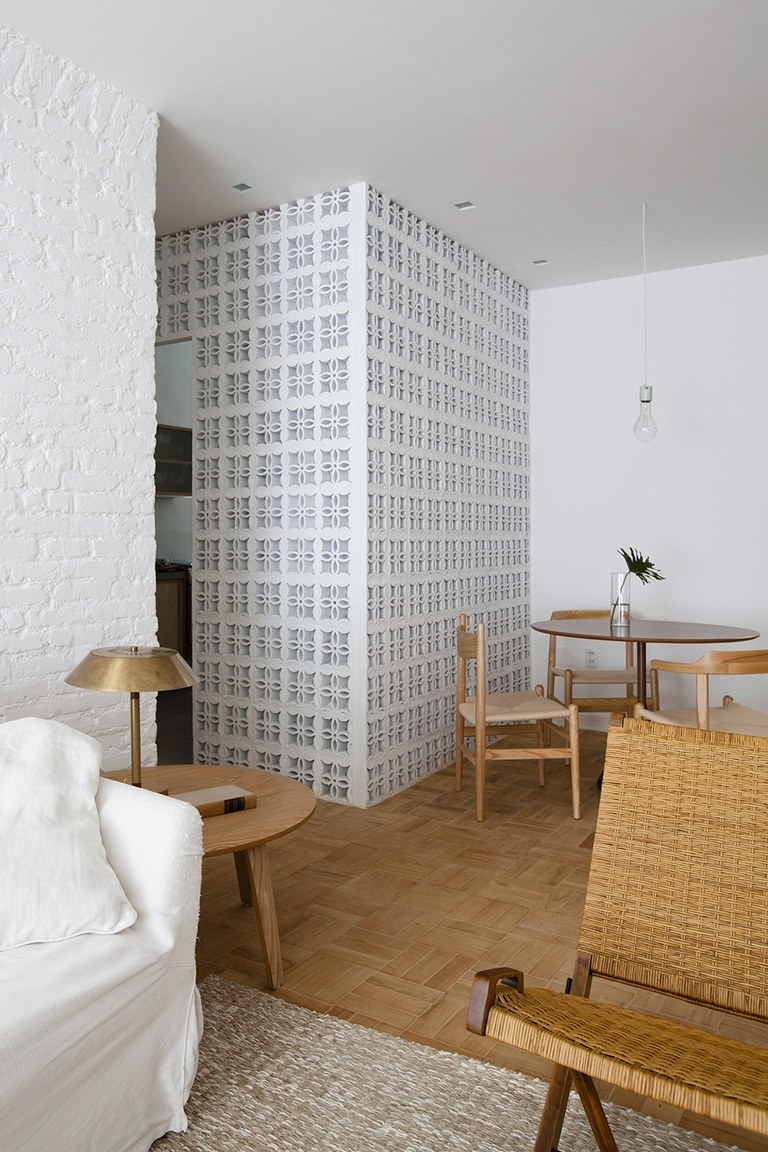 Chipboard:
A chipboard, particle board, or oriented strand board (OSB) is used primarily behind the scenes in interior design. They are all engineered products of wood which compromises of much smaller wood chips.
OSB is as strong as plywood and it can be finished with a sealant, or a high quality acrylic latex paint. Be sure to not cut it into too small a piece as they tend to chip and that's one of the cons here with this material. All in all, used in the right location, it can add a new dimension to any mundane surface. Like the staircase and the showcase shown in the picture.
Using materials which are affordable is not the only criteria for sound and inexpensive design. The idea here is to use mundane material for unexpected uses to create a new and different design while still being economical and if possible sustainable.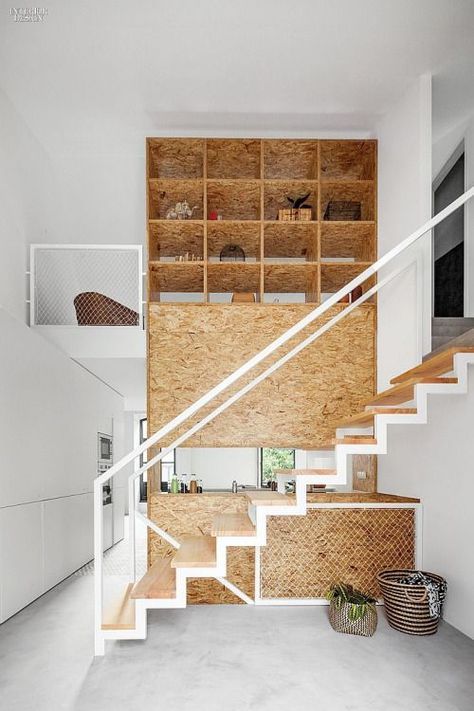 Ar. Mrudula Reddy
Master of Landscape Architecture