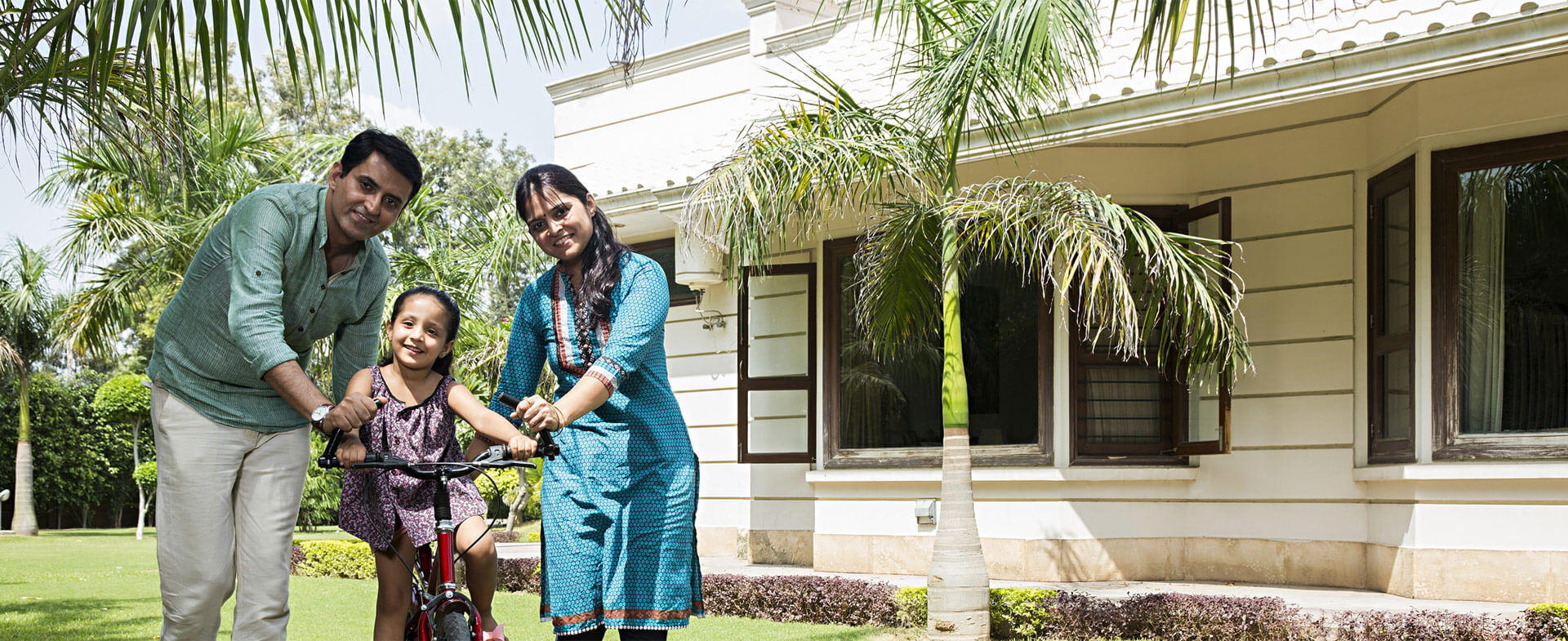 Your dream home should last for generations

use the best quality Cement.
Design tips for your landscape
Have you ever heard of trends and tips for your Interiors, or architecture? With the advent of different technologies and the availability of a wide spectrum of new knowledge, landscape enthusiasts are upping their game as well. Innovations and the new tastes of the younger generation have bought in a fusion of different sorts of landscape trends. Here we suggest some of the biggest landscape tips to spruce up your existing green, or even inspire you to enhance your front or back yard. You can pick and choose the right way to add a touch of 'new' to your green space.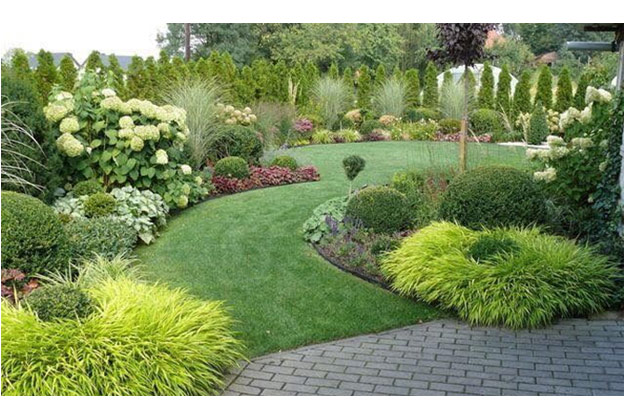 1. Create an escape:
When you lead a busy everyday life, what sounds better than a vacation? The word for that is a 'staycation'. Create a space in your backyard that provides a seating arrangement as well as a lounging area. This can be a place for you to relax and rest, and unwind with a few friends or family. Find a corner of your garden and include a relaxing set of plants around the area to give you a sense of a semi-private space along with a BBQ pit if that's to your taste. Create a hard space platform for these elements to rest on and surround the area with plant species that cover the edges of that platform.
Since we are talking about regions in India, be sure to include plant species that are lush and evergreen. This will create a little protection from the sun while also keeping the area cool and personal for you to enjoy or even entertain. You can create a feeling of inclusivity with the plant species and design by using a neutral palette and can even add a water feature.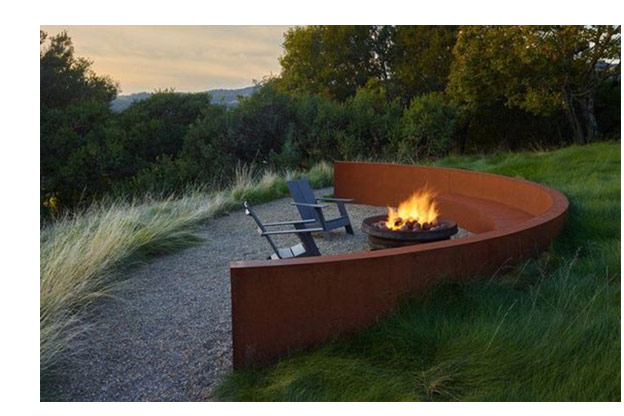 2. Kitchen garden:
Since we have an increased awareness for organic food, it would be a great and trendy idea to have a kitchen garden. This isn't some luxury that only people with a lot of space can afford. Now with the advent of new technology, you can even create a miniature kitchen garden. Start off with easy plants like mint, coriander, tomatoes and chilies. All of these are used almost daily in Indian cooking and are relatively easy to care for. Allocate a small space if not large, and if even that is not an option, place planters outside on your porch, with ample sunlight.
There are many other herbs and vegetables that tend to grow well in small pots with good nutritious soil and with proper attention and nurturing they will give back what you invest. Ornamental edibles are a great subject to research and inculcate once you've got a handle on the easier edible plants in your garden.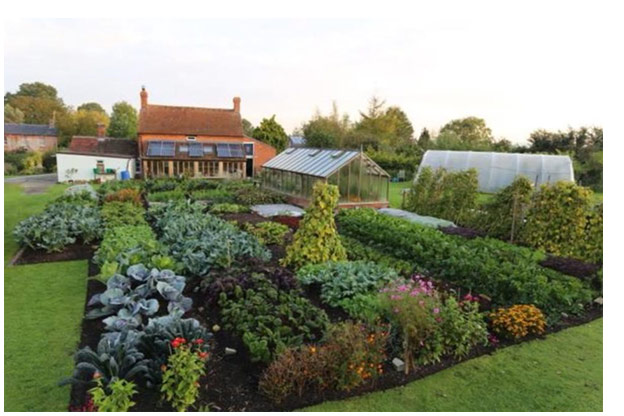 3. Furniture:
Outdoor furniture is often such an overlooked addition to your garden. Many go and buy furniture to adorn their backyard forgetting that quality is what drives your decision. We assume that they will get eventually get spoilt in sun. In fact the market for outdoor furniture has shot up with such a flare for design in recent times. There are a lot of options out there, so be sure to choose a piece that is functional, but sophisticated, and of good quality. Your outdoor furniture should stand the test of time.
Keep in mind that the furniture must be comfortable as well as visually appealing. Don't be afraid to experiment with stone top furniture pieces with additive cloth cushions that may be removed when not in use.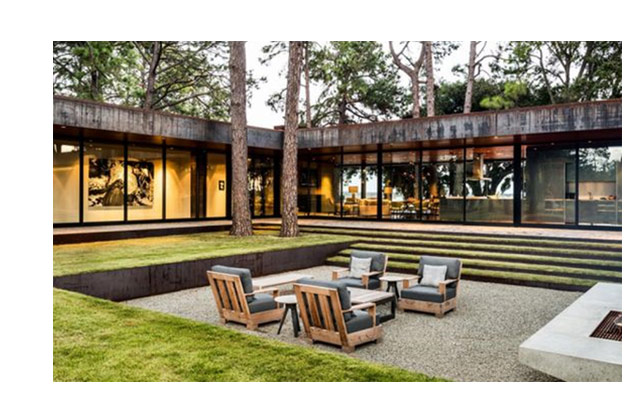 4. Integrate Technology:
When it comes to technology there is almost no stone left unturned. There are ways to boost efficiency in every realm of architecture, including landscape. Make it easier on yourself to maintain your green area. Invest in a good sprinkler system that will water your garden on time every day. There are apps as well to control your sprinklers, and these may be operated remotely. Battery powered equipment for lawn maintenance will help reduce the wiring and the hassle. Offsetting manual labor will not only give you independence but the confidence to maintain your landscape to your liking.
Technology may also be integrated with your BBQ or your fire pit with automated starters, as well as automated filters for your pool or water feature. Technology has surpassed into so many of our landscape furnishings that it would honestly be the best way to invest in your green space for a hassle free future.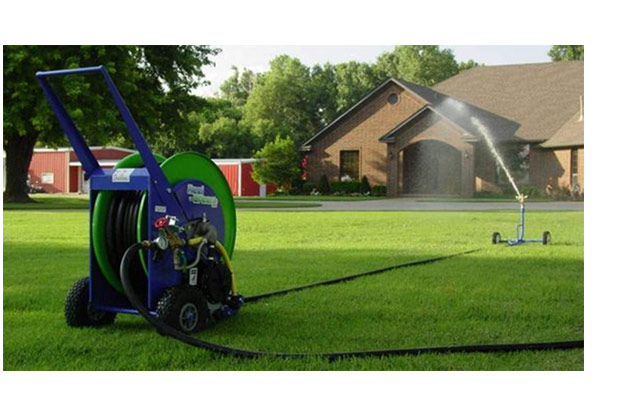 5. Minimize maintenance:
Integrating technology into your landscape is a great idea but with that being said, a common factor in most clients is that they do not often have the time to maintain their landscape. As a result their garden looks shabby and unkempt. Lower maintenance gardens will ensure that you leave the pruning, mulching, trimming aside in favor of mostly watering and soil maintenance. Choose evergreen trees that don't have leaf fall, also use plants and shrubs that have a particular habit of growing to a certain height and spreading instead of hedge shrubs that need constant upkeep. Use blurred edges between the hardscape and softscape and opt for a more natural, relaxed look.
While low maintenance landscape is a realistic choice, know that it is not the end all for maintenance work. There will still be maintenance but at a lower cost and the upkeep and manual labor involved will be substantially less than that of a traditional garden.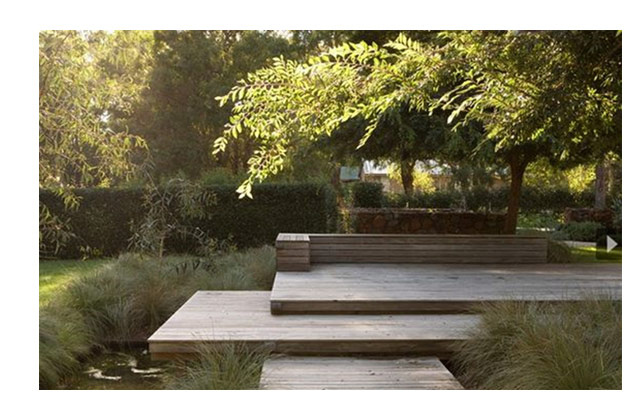 Image Sources
Image source: https://i.pinimg.com/originals/21/4c/1c/214c1ce88a34d439f0529217836f2895.jpg
Image source: https://i.pinimg.com/564x/26/fd/e1/26fde1d31176d350129ba20bf98bcf19.jpg
Image source: https://scontent.fhyd2-1.fna.fbcdn.net/v/t1.0-9/43878514_738209913192214_5250183158095151104_n.jpg
Image source: https://i.pinimg.com/564x/26/fd/e1/26fde1d31176d350129ba20bf98bcf19.jpg
Image source: https://i.pinimg.com/564x/b3/a7/fd/b3a7fd2bf609499ad65852bfb1a290d3.jpg
Image source: https://i.pinimg.com/564x/57/b0/29/57b029d8d80b159927ec13420b7b1280.jpg
Ar. Mrudula Reddy
Master of Landscape Architecture