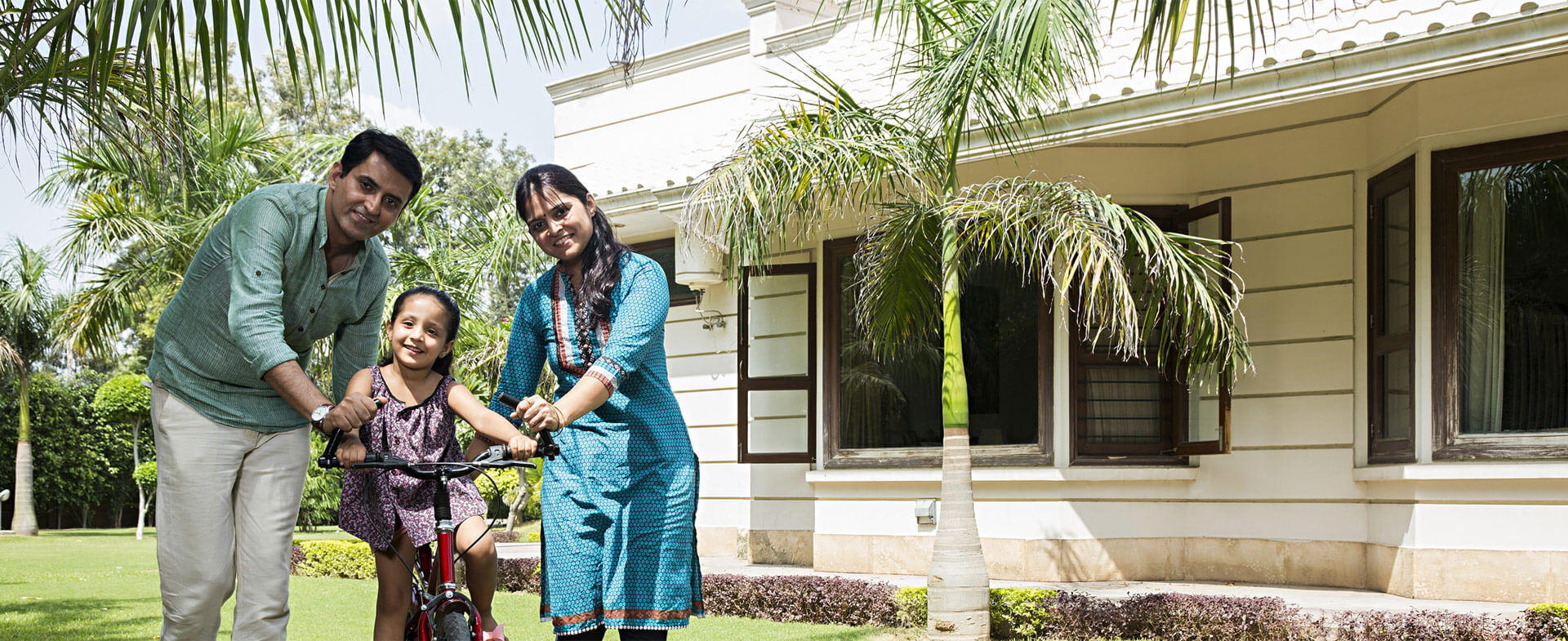 Your dream home should last for generations

use the best quality Cement.
HOW TO STORE CEMENT?
Cement is the most essential raw material for your home construction. But most people don't have enough information about cement to ensure that they don't compromise the quality of their home. We address the customer's needs and are with them in every stage of their home construction providing them with guidance and information.
Most people don't seem to realise that cement comes with a shelf-life. Cement is a hygroscopic product, which means it absorbs moisture. This characteristic of cement makes it imperative that it is used before its 'best before' date to ensure a durable structure. The shelf life of cement is 3 months.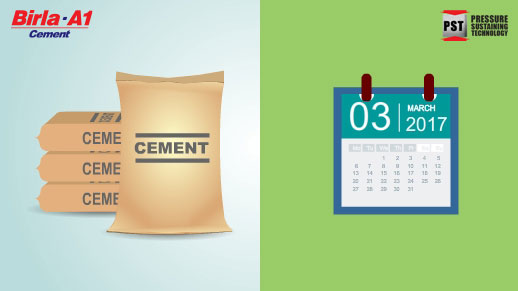 The shelf life of cement is 3 months
When cement comes in contact of moisture, it undergoes a process called Hydration. This makes it crucial to protect cement from moisture even within the 3 month period. This is why it is important to store cement carefully and prevent it from coming in contact with moisture.
Below are points to keep in mind when storing cement –
1.Keep cement in dry, leak-proof and moisture-proof environment.
2.Doors and windows must be kept closed.
3. Bags must be stacked on a wooden plank or on a strong tarpaulin at 6 inch above the ground.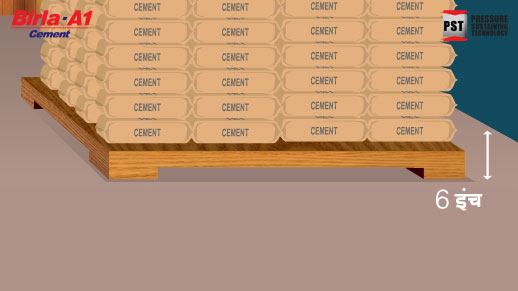 Store cement bags on a wooden plank at 6 inches above the ground
4. Bags must be stacked at least one foot away from the walls.
5. Width of the stack must not be more than length of 4 bags or 3 meters.
6. Height of stack should not be more than 10 bags.
7. Bags must be kept close to each other to prevent circulation of air.
8. Cover the cement with tarpaulins or plastic sheets in monsoons or when it is required to be stored for longer time.
9. HDPE and paper bags must be stored separately.
10. Do not use hooks to lift cement bags.
11. Always use cement in first in, first out method.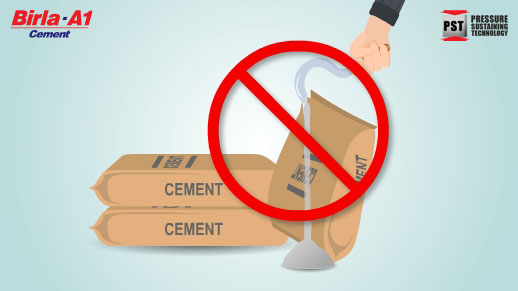 Never use hooks to lift cement bags
So follow this process to store cement and use Birla A1 Premium Cement that contains Pressure Sustaining Technology that will give new strength to your dream home. And watch our 2 minute video on how to store cement so that you can have a Happy Home Building!