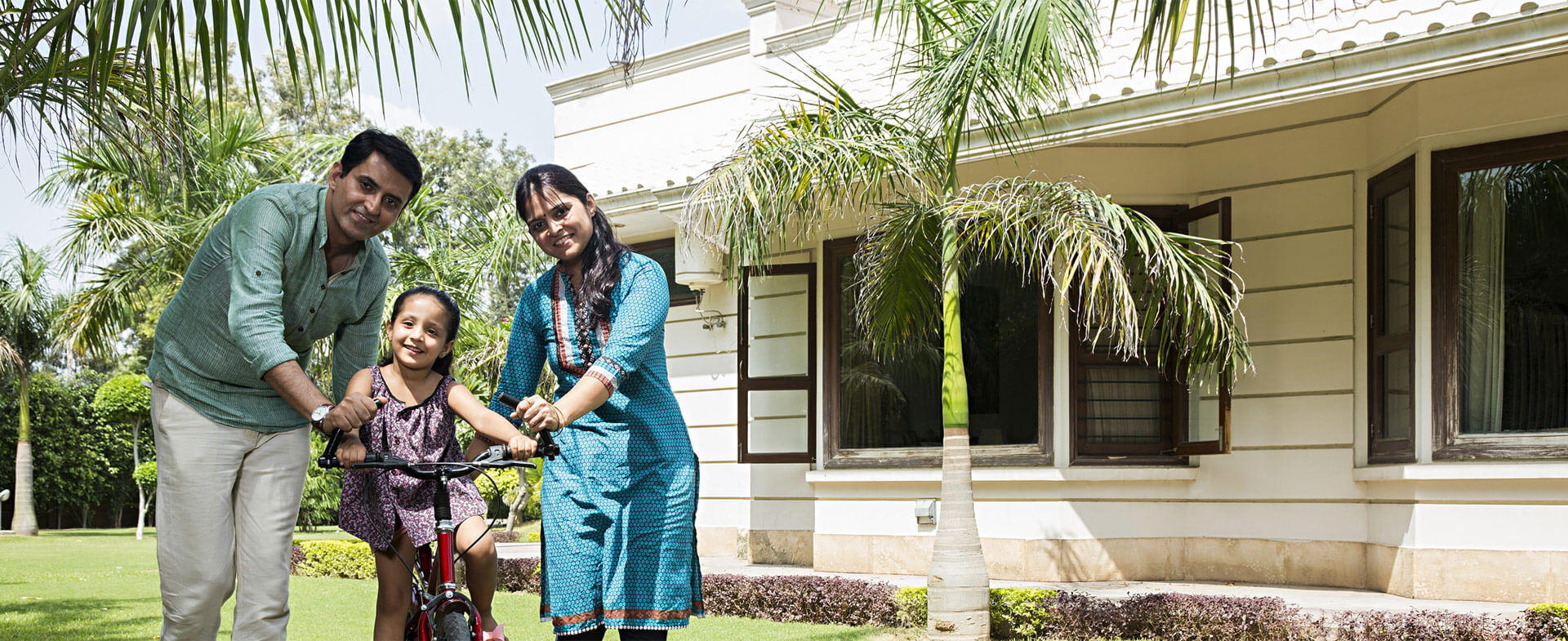 Your dream home should last for generations

use the best quality Cement.
TYPES OF CEMENT
A lot of raw materials go into the construction of your dream home, one of which is cement. Cement is used in almost every stage of your home construction; making is a very essential raw material. Unfortunately, most people don't have enough information about cement to ensure that they don't compromise the quality of their home. We address the customer's needs and are with them in every stage of their home construction providing them with guidance and information.
Most people don't know that there are different types of cement used for different applications. There are two important types of cement used in home construction each having its unique advantages. The two types are Ordinary Portland Cement (OPC), and Portland Pozzolana Cement (PPC). Both OPC and PPC Cement can be used for building homes be it the foundation, roof or walls in most cases.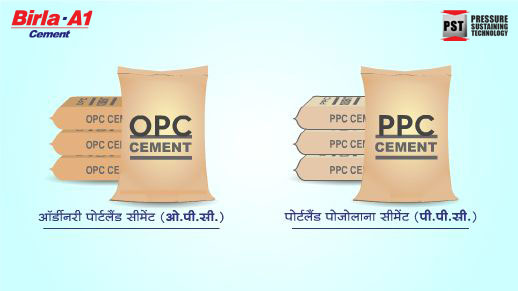 Types of Cement: OPC and PPC
Let's talk about the advantages of OPC Cement:
1. It sets faster
2. And gives high initial strength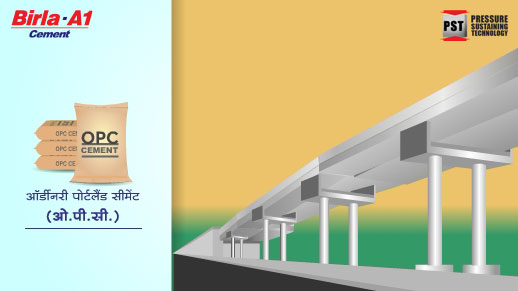 OPC cement is widely used for high-rise buildings, roads, flyovers, etc
Now let's take a look at PPC Cement:
1. It gives high ultimate strength which makes your home durable
2. Prevents cracks due to low heat of hydration
3. Gives superior finish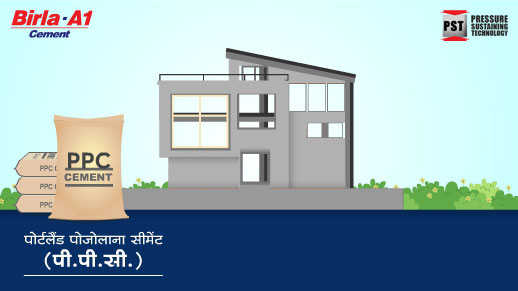 PPC cement is most suitable for home building
From this it is clear why PPC Cement is ideal for building your dream home. Always use Birla A1 Premium Cement that contains Pressure Sustaining Technology (PST) for best results. And watch our 2 minute video on the types of cement so that you can have a Happy Home Building!