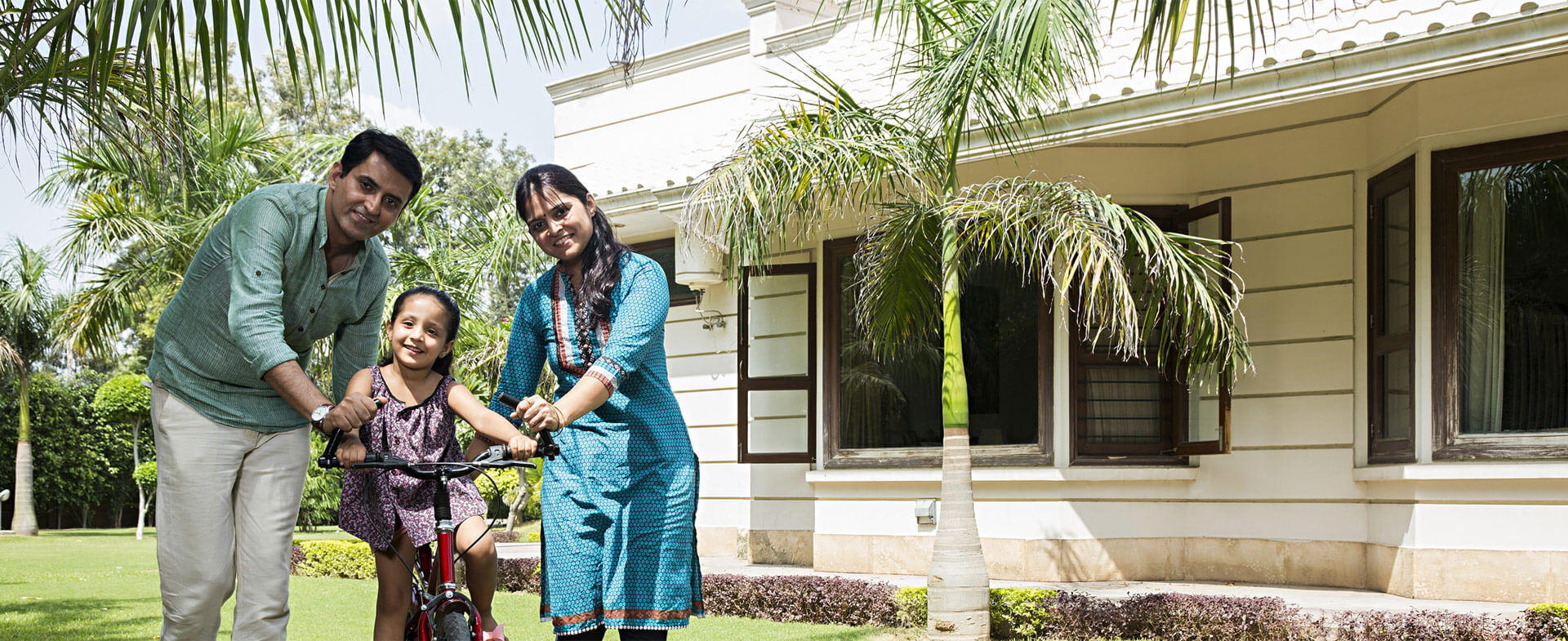 Your dream home should last for generations

use the best quality Cement.
Interior design for Wellness
The interior design of a space can have a profound impact on the users' state of mind. The look and feel and the ambience of a space are going to be a huge focus in 2019 and the future. The wellness trend is about calm, soothing, interiors with a tonal balance rather than harsh contrasts. Here we show you how to integrate your interiors with health to create wellness.
How can you add wellness to your interior?
You can create a calm corner in your home and turn it into a sanctuary. This is where you can relax and unwind without external disturbances. But this can just be the beginning. Add in furniture which is relaxing and comfortable with soothing tones. The idea of wellness isn't just a trend; it is a great way to amp up your home to provide a warm, comfortable space to come home to.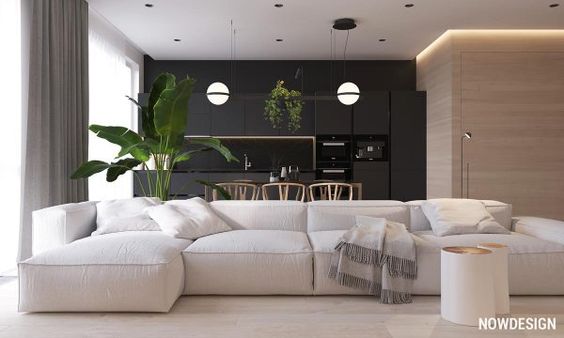 Inside out:
Bring in the green and nature. Biophilic design is a focus on bringing in lush greenery and creating a space which is more in sync with the outdoors. Cleaner air using air filtration systems creates a fresher indoor ambience and experience for the user. Using natural materials in their raw form as functioning ambient design creates a powerful but relaxed environment that can charge the users senses.
There is an emerging popularity for the connection between nature and interior spaces. Introduce natural lighting, textiles and materials. Use things like botanical prints, such as leaf prints and tropical palm printed wallpaper. Pepper the couches with cushions emblazoned with botanical themes and florals. The greenery from the plants and the patterns should work in cohesion and provide the outdoorsy look with the combined comfort of the indoors.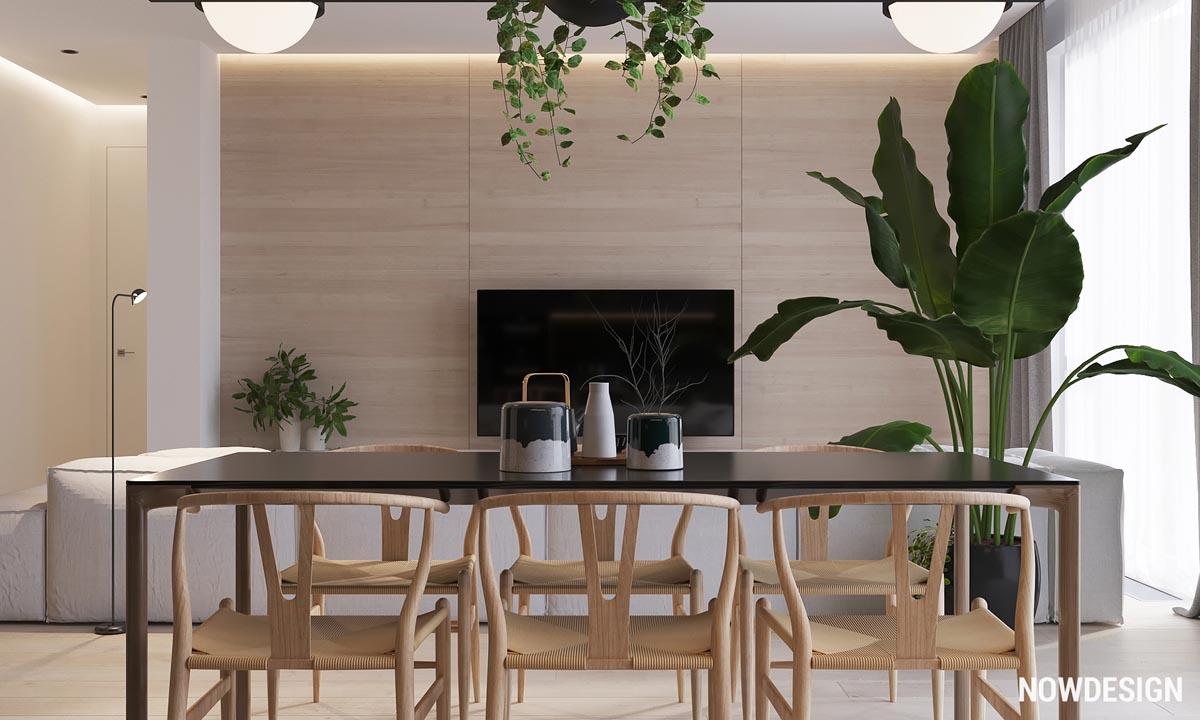 Natural Light:
Natural light is a powerful mood lifting phenomenon. Closed spaces with artificial lighting which is bright and glaring can overwhelm the senses. Opening up your doors and windows first thing in the morning can let natural air flow and light in but there are better ways to let light in.
When designing, opt for huge windows and high roof ceiling heights. By illuminating your home naturally you will be able to come home to a far greater level of physical and mental clarity. Not to mention the effect energy efficiency design has on your electricity bill which is an added bonus. Avoid over exposure by using film on the windowpanes to keep prying eyes out and the light in.
Tonal palette:
This is the most important element for determining the atmosphere of your spaces. The colour tones in the interiors should not only be neutral but geared towards natural colours. Choose the right shades for the right rooms for the perfect mood boost. Interaction, learning, creativity and healing all depend on the colour tones of a room.
Living room-This is where you want to energise the space. Pick bright colours to empower the room such as fuchsia, turquoise and tangerine. You can add these colours to your living rooms accessories to amplify and add a feeling of energy.
Bedroom-Regeneration and restoration of energy is what the bedroom is all about. Naturally green is the colour that you should gravitate towards. Green is the most prominent colour seen in nature and is proven to have a calming effect on the mind. Add green bedspreads or curtains. If you're feeling like the colour works, then go for wallpaper accented with the colour.
Bathroom-Keep small spaces like the bathroom peaceful and simple. Go with white or even creams to keep this space looking large and simple and not clutter the senses.
Office room-Yellow promotes creativity and vitality, so add splashes of bright yellow to get the creative juices flowing in your office. Ultra violet encourages a sense of empowerment. This is a great colour to add to your chairs next to the table. Inculcate the colours without too much of a visual clash; you can also stick to either one of these colours.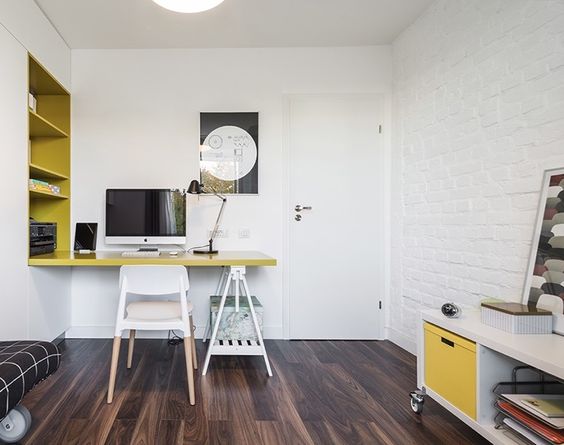 Space and comfort:
Not everyone has the luxury of space being in the city. But try to clear up the clutter, keep the rooms minimal and fuss free. Add in curved furniture to create a cosy environment. Create space in a few corners to sit and look out into the outside world without any technology related disturbances.
Comfort is important; your interiors should be more than form and function. They should make you feel comfortable. Zone specific activities such as exercising, meditating and reading should be placed in various nooks. Create dividers to keep spaces separate or use a space with solitude for multiple purposes of relaxation. This fulfillment of activities without disturbances can improve your mental as well as physical wellness.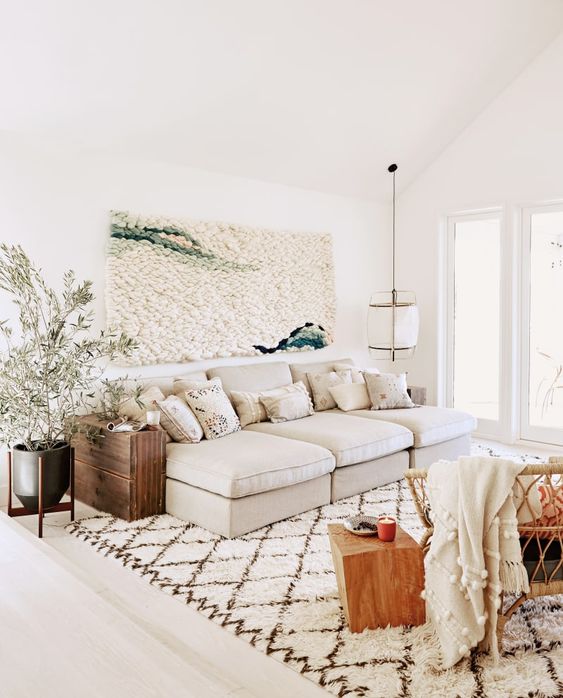 Other features:
Create spaces as generously as possible to have roomy open areas with no clutter.
Borrow light from the outside as much as possible and as often as you can for various rooms if not all.
Spatial sharing should be done mindfully and diligently to keep activities uplifting and not overwhelming.
Open plans are encouraged along with huge sliding doors that combine spaces together to create the illusion of more space.
Introduce large comfy sofas to create an enveloping nurturing feel.
Even dinnerware and ceramic kitchenware should not be visually bright or distracting.
It goes without saying that most of the furnishing should be made of material which is as natural as possible – from unstained wood to artfully repurposed driftwood furniture.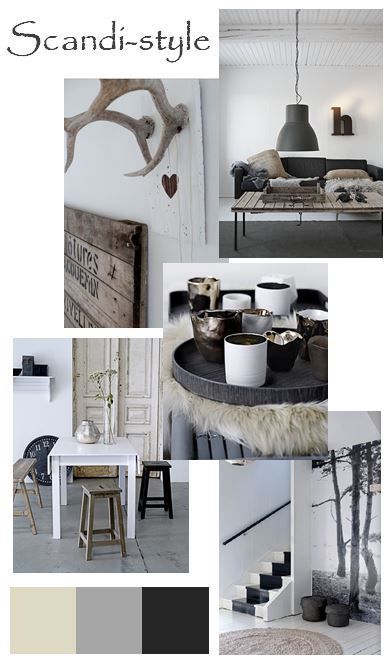 Homes that are unclean, messy and unkempt contribute to a range of negative emotions ranging from stress to depression. This is not just a trend in interiors it is a lifestyle that shapes the spaces and activities around you. If you have a healthy environment you are inclined to live a healthier life.
Image Source
Image source: Image source: http://www.home-designing.com/minimalist-interior-design-using-white-wood-and-black-with-green-plant-accents-2-gorgeous-examples
Image source: http://www.home-designing.com/minimalist-interior-design-using-white-wood-and-black-with-green-plant-accents-2-gorgeous-examples
Image source: http://www.home-designing.com/minimalist-interior-design-using-white-wood-and-black-with-green-plant-accents-2-gorgeous-examples
Image source: Ava Parker MiCasa.Design
Image source: Pinterest
Image source: https://i.pinimg.com/564x/41/65/45/4165454c84f827b25dc6eebedf84d818.jpg
Ar. Mrudula Reddy
Master of Landscape Architecture