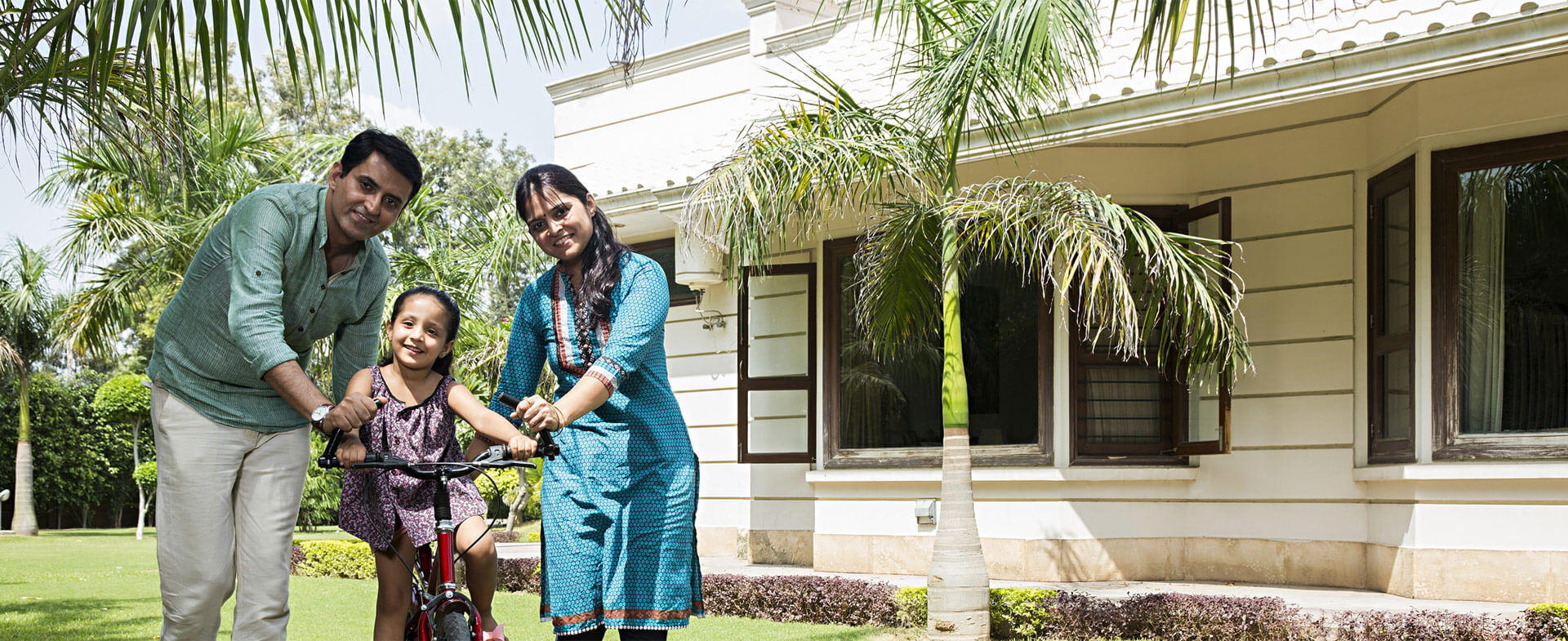 Your dream home should last for generations

use the best quality Cement.
Interiorscaping-Inspiration for unique indoor landscape
In previous articles, we had talked about bringing the outdoors in, but we haven't explored just how to do this yet. The current scenario is very different from what life was like, just a year ago. Our home is our sanctuary from what is happening on the outside and this ties right into what we are going to explore today. Interiorscaping or plantscaping is a design technique that definitely resonates with the recent times. Interiorscaping some may say is landscaping in the indoors, but there is much more to it. It is the practice of arranging as well as taking care of plants in the indoor environment.
With many of us living indoors and having to quarantine as well, our primal need for our own little patch of green can often go unsatiated. Many do with the odd indoor potted plant, hanging or otherwise and call it a day. But the possibilities of having your own green space in your humble abode is definitely one to consider. So what are the key elements to interior spacing?
Space:
One of the biggest things anyone who ever hears of interiorscaping thinks of is…"is there enough space in my home?" The answer is yes!
No matter what space you have at home there is always a way to sneak in some green.
Examples:
Vertical gardens are a great way to use up minimal floor space; and you can enjoy a huge patch of green space all at the same time. Another space that gets overlooked quite often is the space under staircases. It usually is a place that no one can use and that you would think will not be correct for plants. But the right species will thrive here. Plants in pots can be placed here with some stone pebbles to have an easily maintainable plantscape.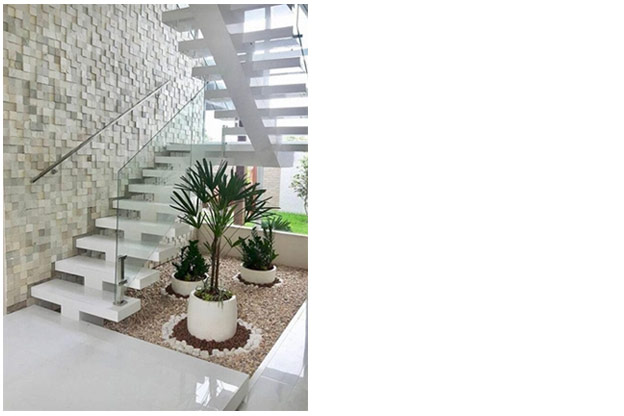 Environment:
While some plants grow well under low light, others need medium light and so on. Some species thrive with good soil drainage and some prefer damp soil conditions. All of these factors are to be considered when choosing the species of plants and the places that you are going to put them in.
Examples:
Bathrooms usually have at least one window wall and this can be turned into a recess and can be filled with tropical palm plants. These plants will enjoy the abundance of moisture and will have the right environment for their growth. Another idea is to suspend glass bowls for a space and install aquatic plants or plants that thrive in water. It is all about the right environment and the correct plants coexisting.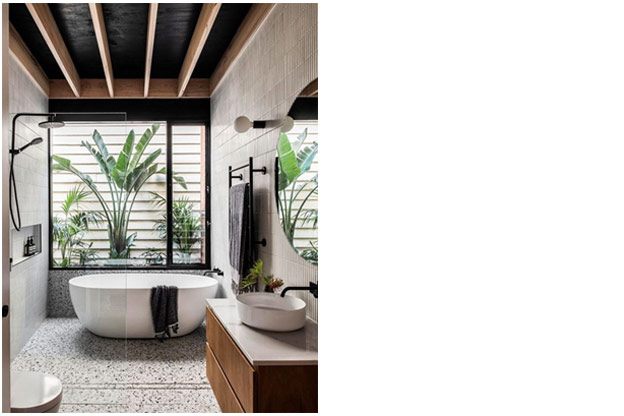 Plant species:
The plants you choose should be based on texture, color and form. Not just if they flower or not. Consider mixing textures and creating an interesting space rather than the typical. Plants don't just have colorful flowers but also colorful leaves that these species add a visual depth to any space instantly.
Pendant lights in the kitchen are beautiful to look at and are a great addition over the kitchen Island. But the most important lighting in any kitchen has got to be the task lighting which is placed all along the counter top. These light throw a focused light onto the counter, enabling cutting, cooking and other counter activities to take place with ease. Overhead lighting usually causes shadows and so task lighting is preferred in kitchen Workspaces. You can also opt for under cabinet lighting and recessed lighting for extra visibility.
Examples:
Indoor balconies are great places for cascading masses of green that overhangs low lying places. This kind of design looks great over partial hallways or even steps. And if space isn't a criteria and there is a skylight then consider a interiorscape of a small koi fish pond along with shrubs. This can take up a lot of space which is not everyone's comfort but is a stunning addition.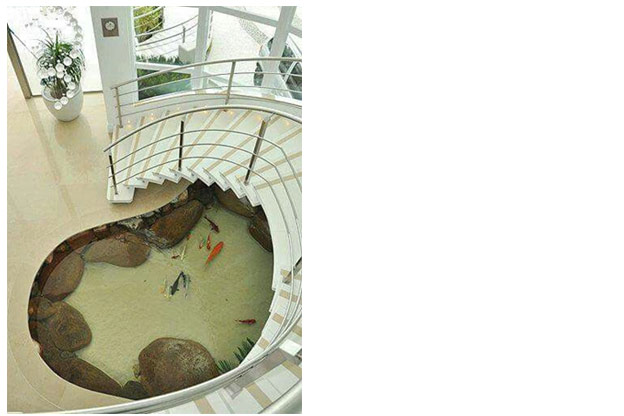 Many studies have shown the positive impact that plants have when placed in homes, offices, and places of business. Adding valuable elements such as indoor plants in interior spaces that allow occupants to reap the benefits that come with them is the central idea of Interiorscaping. In many ways, plantscaping indoors can be very problematic if the approach is wrong. Homeowners should do their due diligence and understand the practice of indoor landscape as well as consult professionals that can help them achieve their goal.
Image Source
Image source: https://in.pinterest.com/pin/735283076654340499/
Image source: https://i.pinimg.com/564x/df/e8/9a/dfe89a9ddec800435113ba11c8f48dfb.jpg
Image source: https://i.pinimg.com/originals/0a/26/12/0a2612f1ed89d2a112794a3877a8d020.jpg
Ar. Mrudula Reddy
Master of Landscape Architecture