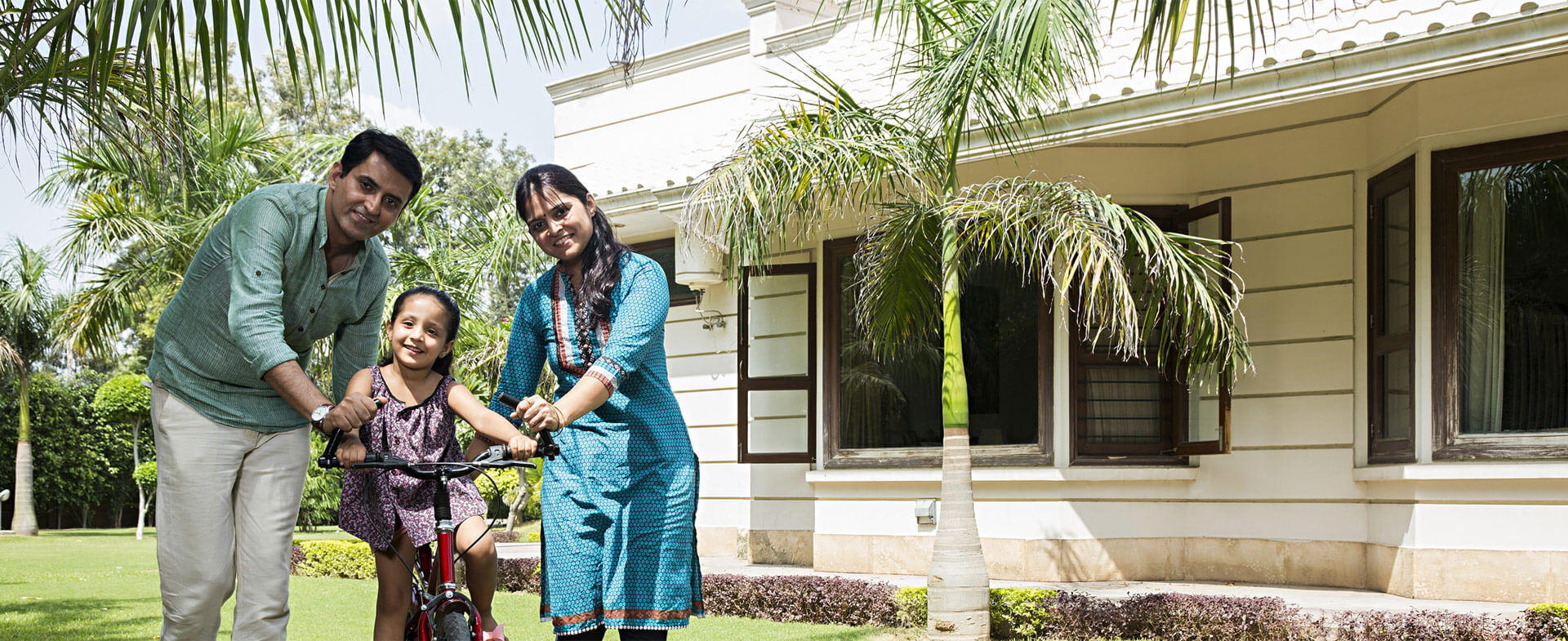 Your dream home should last for generations

use the best quality Cement.
Steps to develop a landscape design
There are certain steps in designing a house, just as there are to designing a landscape or even doing the Interiors of a house. It is difficult to visualise a design without it being put down, pen to paper. Landscape is a result of planning and careful observation. To work towards a good design, use these steps as your guide while also relying on a capable landscape architect to help you along the way.
Good landscape doesn't have to be difficult but there is surely a process.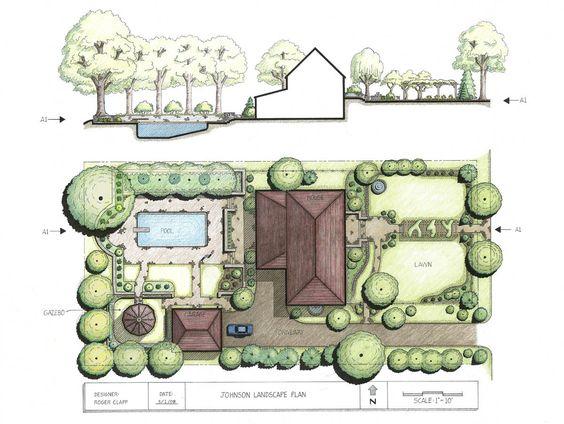 Plot the plan:
The plot needs to be understood, the house must be accurately placed along with the entrance of the house. There must also be a plan to see where the water and sewage lines are placed. These plans will be with your architect or builder. Once you have all of this information, you must understand the outside and the inside with reference to openings such as doors and connections such as windows.
Surrounding views must be taken into account as well as the view you will get from within the house should be observed. Photos from a camera can help frame the views from within and outside as well. Based on these views the landscape architect can help obstruct unwanted views with trees and frame other spaces or views with vegetation or activity as per your requirements.
Analyse the Site:
The plotted plan from above will help you analyse the site and organise the information you collect. A good efficient site analysis will help save you money and later time. Existing vegetation, such as plants and trees you have available should be surveyed. This is important for the designer as well as you to understand what should be retained and preserved and what can be disposed of. Protecting existing vegetation is a great step is to preserve what you already have and to amplify it.
Natural factors and features:
Natural factors and features such as elevation changes, and climatic orientation, soil conditions and seasonal conditions along with micro climate patterns are essential. This will later help the designer locate activity spots, vegetation, and ground cover properly, so your landscape may thrive. Something like soil condition in your site will be responsible to decide the kind of plant species that are apt for your landscape. Your landscape architect will help you with these decisions.
Surrounding distractions should be identified. Locate the position of these in the plot plan. Distractions such as the road traffic, malls, or markets, etc. should be taken into consideration as well so that the landscape can be designed accordingly. Notice the plot at different times to see durational changes such as traffic or light glare, etc. as well. All of this information will later be pertinent for planting and design.
Assess your Needs:
A landscape is an extension of your home. It should be an outdoor extension to indoor living areas. When the landscape architect has to create such an environment, it is important to understand the activities and requirements of you and your family. Areas such as the entrance, living area, quiet spaces, garden area, play area and other activity-area can be determined. These areas should be defined and outlined in the plan so you and your family can understand and discuss it to see if the allocation of activities meets your needs.
Tips:
Place outdoor areas in relation to indoor activities. Such as the Vegetable garden should be outside the kitchen. The children's play area should be viewed from the hall and so on and so forth.

Arrange areas relative to activities of the adjoining plots. Like play areas close to a neighbouring plot's quiet space.

Always leave a clear view towards activity zones such as a children's play area.
Defining spaces:
Once the activity zones are located and the major trees to be retained are marked out, the landscape will often start to flow, where patterns are created to define the areas of children's play area, lounging area, a BBQ space, a clothes line, a vegetable garden and any other specifics are per your requirements. These activities based on your tastes may need to be separated with physical or visual barriers.
Planters can separate spaces, so can plant groupings, also screens and other means of landscape elements can help define the areas within your landscape. Screens can be raised landforms, changes in ground cover, shrubs, trees or even a physical barrier. The space available, budget restrictions, and designs limitations will all guide this decision.
Species selection:
Once the activities are located, then with the help of the landscape architect you can decide the planting plan. A planting plan is where you decide which species you will be using and exactly where they will be placed in your garden. Landscape architects are adept at understanding how densely or sparsely a particular species can be planted which is why THIS is something that should be done with the guidance of skilled landscape architect. First a list of plant species along with the plan marked out with the species will be made. Later you may go to the market and local nurseries to see the plants in person and pick out what is required. This is also a chance to explore other species. If there is a space in your garden, you can also include seasonal species that can be changed from season to season.
Other factors such as costs may mean a change in design. But go back to these steps to reconsider what your planning process is once your landscape is planned out. These steps are as simple as we can get to explain how to plan a landscape design, but hopefully helpful for you.
Image Sources
Image source: https://i.pinimg.com/564x/40/2d/15/402d15c75bed42168f0cb20054de91ce.jpg
Ar. Mrudula Reddy
Master of Landscape Architecture