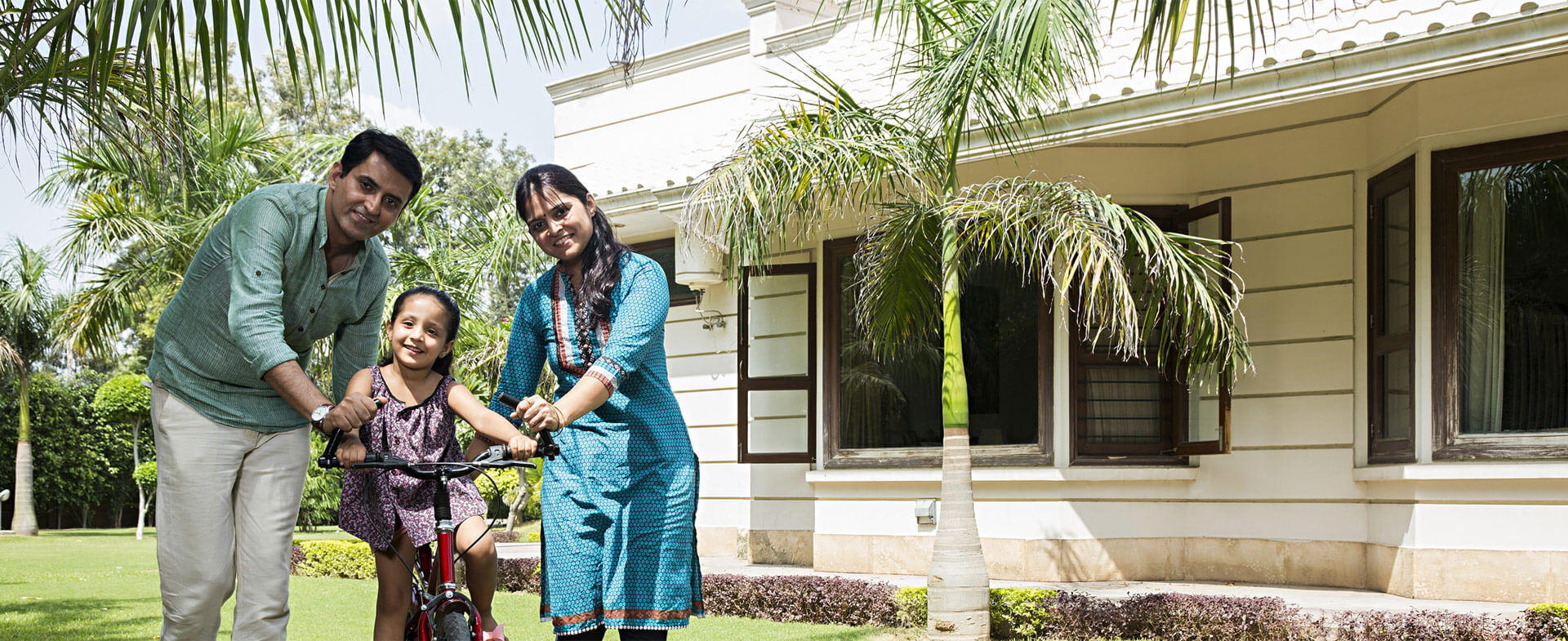 Your dream home should last for generations

use the best quality Cement.
Transform Traditional to Trendy
Owning a traditional house is great but when your home is ageing fast, it's a great idea to modernise it to match some of the latest trends. The term 'trendy' encapsulates with it a range of different styles in the world of contemporary design. With renovations it is hardly a one size fits all. The variations from house to house need to be treated differently to achieve results that amplify the allure of the interior.
That being said, the best part of having a traditional house is that they will essentially never go out of style, they retain a sense of timelessness. But if your classic home needs an update with a trendy twist here are some ways to do so.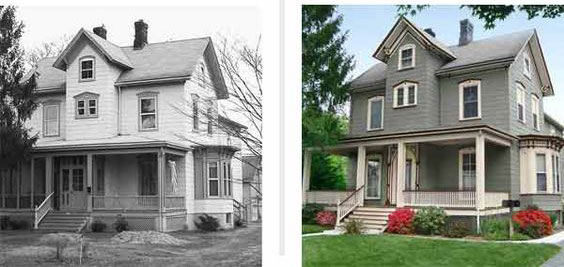 Minimise the clutter:
Decluttering is the first step to upgrading a traditional home. This may be a homeowner's nightmare, to remove all the little trinkets and showpieces accumulated overtime bearing with them fond memories. Start by mentally conforming to a theme and removing most of the items and retaining only what is very essential, which also agrees with the theme in mind.
After the accessories, you should do is take all the furniture out of each room. This will help you establish the amount of space available. Less is more, once you have the space open and empty, start reintroducing furniture back in one by one.
Tip: Don't place something on every horizontal surface.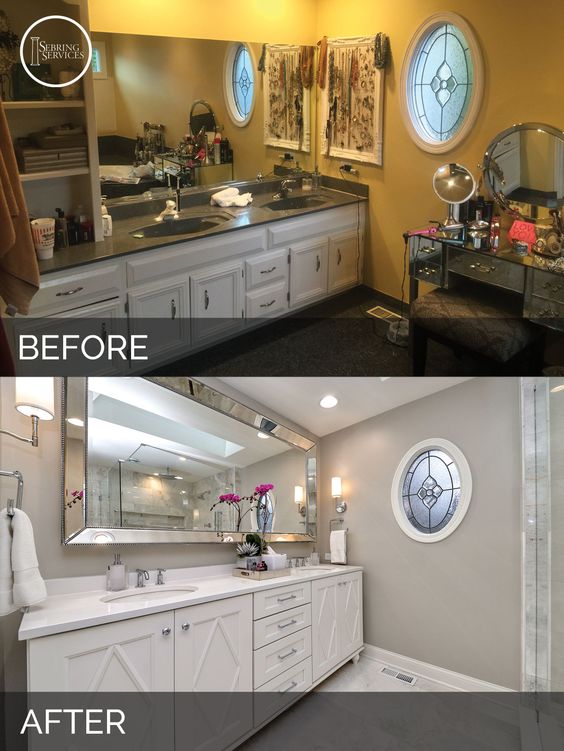 Bring in the light:
One thing is certain in most traditional homes, there is either a dearth in light or the house is filled with deep coloured furniture.
To design a room like that start with a colour palette that works for your home in its entirety. Once you have selected that, go ahead and get the wall repainted. Introduce lighter colours to brighten up the room. Also, change the drapes to something lighter and more contemporary. You can remove classic shuttered windows and replace them with glass while retaining the frame. Simplify your windows and doors and keep them as light and welcoming as possible.
Tip: Instead of drapes, opt for roller blinds that can be pulled up to accommodate more light.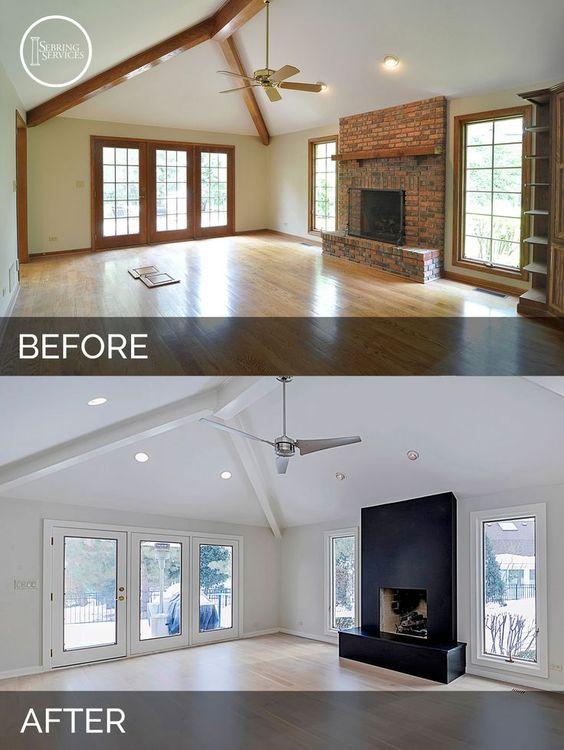 Scratch the surface:
The game changer of your whole project is to give your interiors a literal face lift. Start by removing outdated styles like popcorn ceilings and POP additives from the ceilings.
Peel off those wallpapers, change the paint and the tile as well as countertops. If you want to go full throttle, consider changing the flooring as well. This will probably be the largest undertaking. This immediately gives a majority of the house a huge change.
To ramp up the change, go ahead and swap out the electrical switches and frames. Also upgrade all wardrobe laminates.
Tip: Choose the simplest replacements to prolong the age of the items you swap out.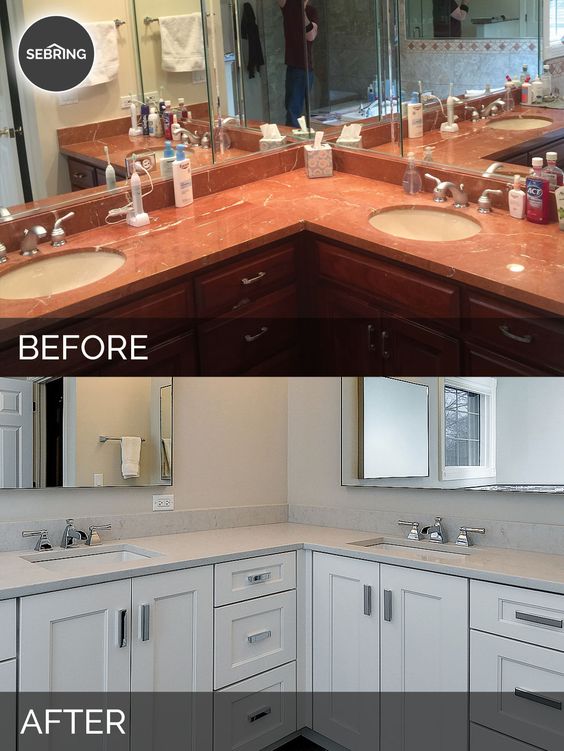 Accessory swap:
Definitely one of the most enjoyable aspects of any renovation is the accessories. Start with the wardrobe knobs to the door handles and end up with the main door handle and lock. Change all of these fixtures up and remember to act such that they follow a theme.
Switch out outdated faucets, shower fixtures and even bathroom sinks and toilets.Kitchen cabinet fittings and shelving is another place to upgrade.
Tip: Go for a metal colour tone and stick to it. Mixed metals aren't always cohesive.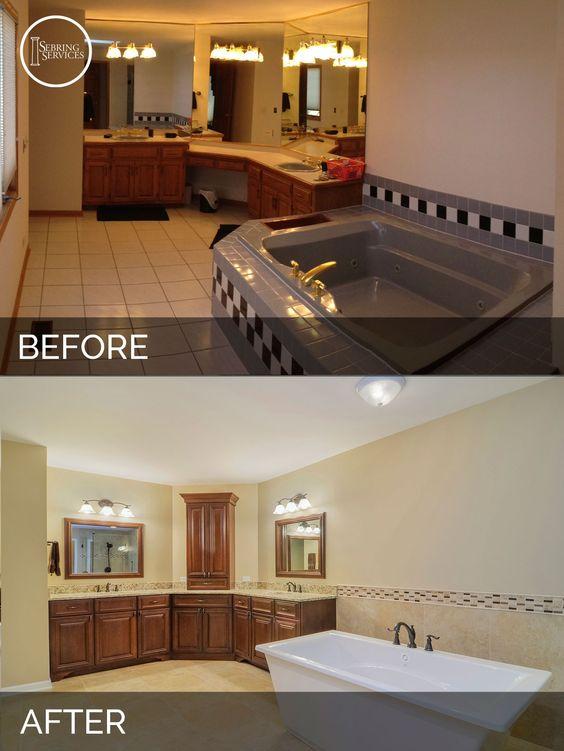 Break it up:
Do some restructuring to add that extra pizzazz. One of the most dedicated things to do to an old structure is to tear some of it down. The sizes and spaces of old homes may be a bit cramped or restricting.Free up some space in the hall by removing a wall. Or extend the kitchen by removing a wall. Another route to go would be to add an opening in the kitchen for a serving window to bring in light as well.
And for the brave, you can redo all the window openings to make them slightly wider (because you can't change too much of the old structure beam wise) and add new frames.
Tip: Consult a structural engineer as old houses can be tricky to deal with.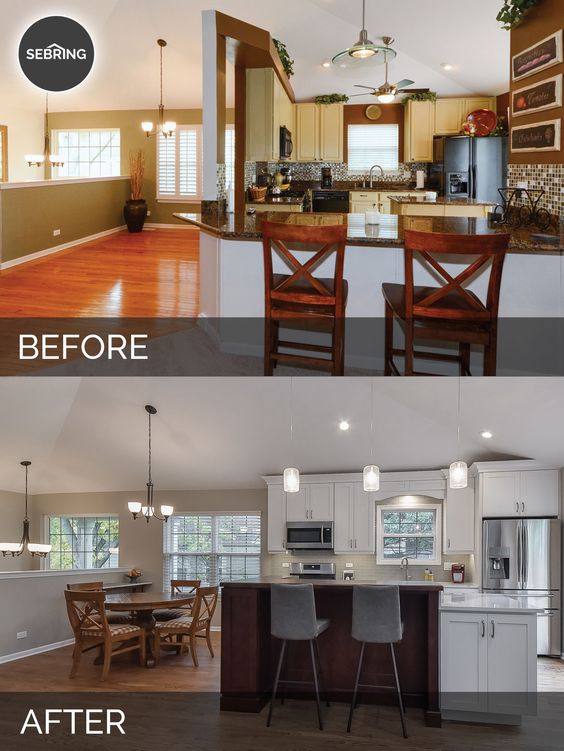 Additional tips:
Many traditional homes are in muted tones; change those to pops of colour to lend a modern feel.
Furnishings and cushions can be changed for instant appeal.
Reupholstering old furniture can bring cheer into the space and extend the life of the piece.
Classic furniture may be paired with modern pieces for an eclectic mix of both old and new to attain a balance.
Keep the introduction of new materials as consistent a possible to give the house a more connected united look.
Use flat slab doors in place of raised decorated doors.
Use fresh material choices like concrete, terrazzo or stainless steel as an alternative to old granite and marble materials.
Free up space to add in contemporary art which will create visual interest and keep the space fresh.
Using high contrast colours in the interior can give a sharp look to a traditional home and transcend it into a modern look.
Get rid of heavy dark linen and replace it with light breezy textiles.
Image Sources
https://i.pinimg.com/564x/a9/a2/3e/a9a23e94f0e5ed02f8d6b38a614f5058.jpg
Image source: https://i.pinimg.com/736x/30/de/de/30dede99d87581627431f7a80be88264--plywood-kitchen-plywood-cabinets.jpgg
Image source: https://i.pinimg.com/564x/da/37/d4/da37d45c120f787225198d7995fa2289.jpg
Image source: https://i.pinimg.com/564x/89/cb/e3/89cbe3bf70d869c9bd144c9a0eaf8412.jpg
Image source: https://i.pinimg.com/564x/11/51/c1/1151c159a3f710cea111fcba2e56d637.jpg
Image source: https://i.pinimg.com/736x/30/de/de/30dede99d87581627431f7a80be88264--plywood-kitchen-plywood-cabinets.jpgg
Ar. Mrudula Reddy
Master of Landscape Architecture