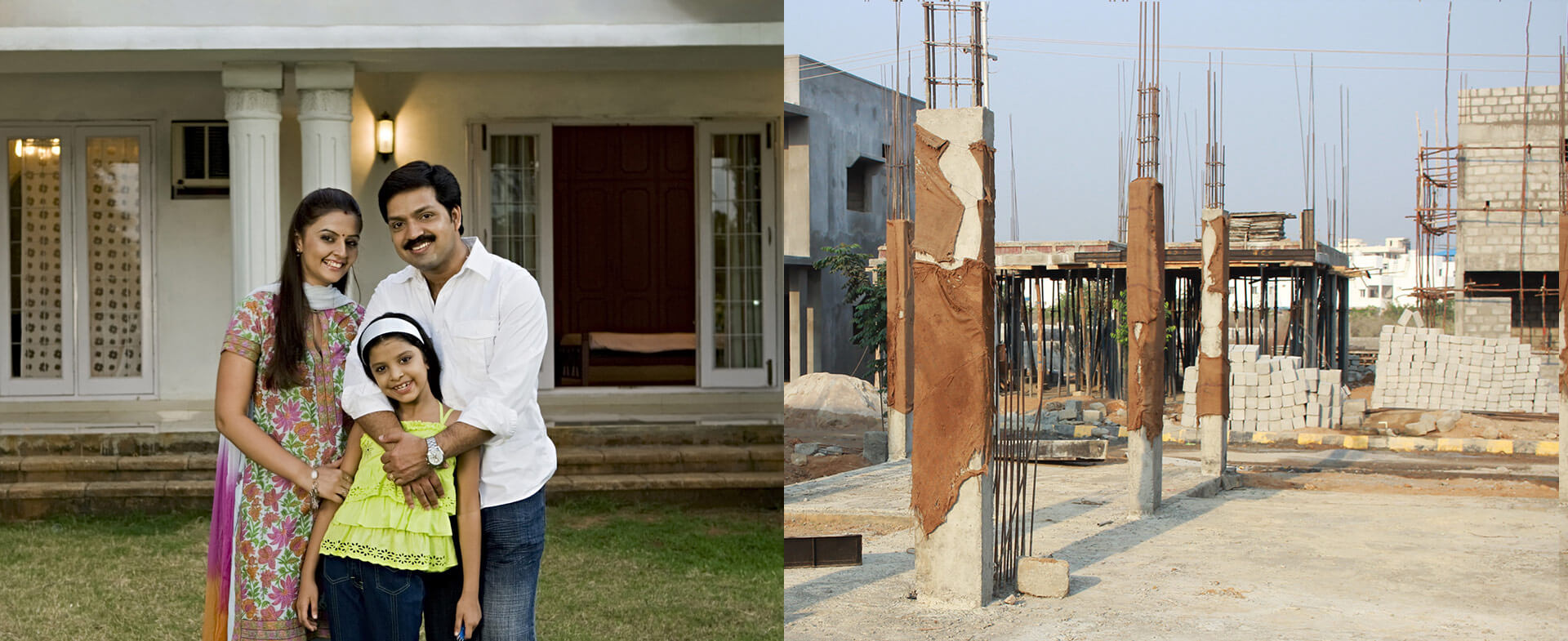 A strong foundation is built on
quality cement and
excellent workmanship
A strong foundation holds your dream home above the ground. It keeps out moisture, insulates against the corrosion from underground chemicals and resists movement of the earth around it so that your home stands tall and proud for ages.
In this section we will answer important questions on the choice of cement for foundation setting and some good foundation building practices that will keep it going strong for generations.
Please do view the Birla.A1 Home Building Videos on foundation building.
We also have many articles on various other aspects of home building that will be of interest to you.
What is the role of cement in building a strong foundation?

Cement binds all the building materials used in the foundation in a consistent state to ensure a solid structure. Better the quality of cement used the stronger and more durable the foundation.

Which type of cement is best for constructing the foundation?

The foundation carries the load of the construction and hence needs to be strong and durable. Portland Pozzolana Cement (PPC) is the ideal cement to be used as it hydrates slowly and gives high final strength.

Why Birla

.

A1 Premium Cement is considered as the best for foundation?

Birla.A1 Premium Cement is manufactured with state-of-the-art manufacturing technology to ensure Uniform Particle Size Distribution (UPSD). Concrete made from it is homogenous, attains higher compressive strength and can sustain higher pressure. The concrete made with Birla.A1 Premium Cement is also chemical, sulphate and corrosions resistant.