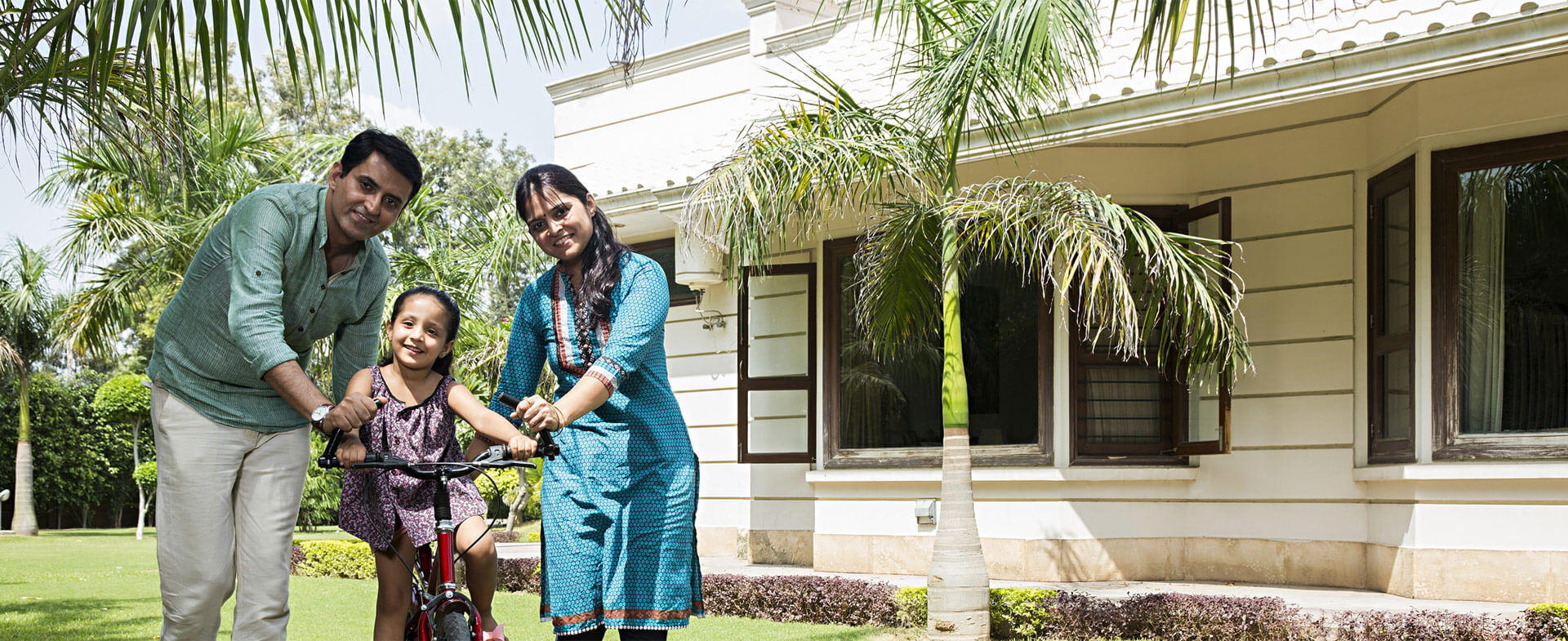 Your dream home should last for generations

use the best quality Cement.
ADVANTAGES OF CURING
Building your dream home is a fulfilling experience. This experience can be hindered if you lack the knowledge about cement which is an essential raw material for your home construction. We address our customer's needs and are with them in every stage of their home construction providing them with guidance and information.
To a first-time home builder, a term like curing would make no sense, let alone its impact on their homes. Did you know that if the curing is neglected in early period of hydration, the quality of concrete will experience irreparable loss which will affect the structure of your home?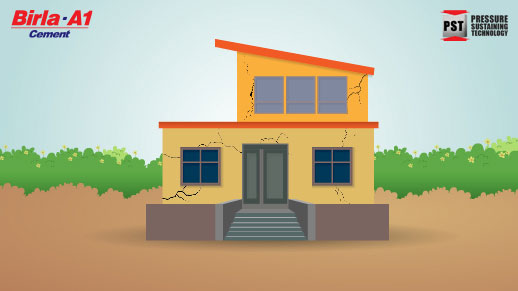 Neglecting curing of concrete can result in damage to your home
Here we discuss the importance of curing and its types.
Curing is the process of maintaining moisture content and temperature in freshly cast concrete. The primary reason for curing process is to prevent or replenish the loss of moisture from the concrete while at the same time to maintain a favourable temperature for hydration. The duration of curing may vary from few days to a month – generally 14 days to 28 days.
Below are the different kinds of curing methods:
1. Spraying and ponding: in this method small ponds of clay or sand are built across and along the pavements of the concrete.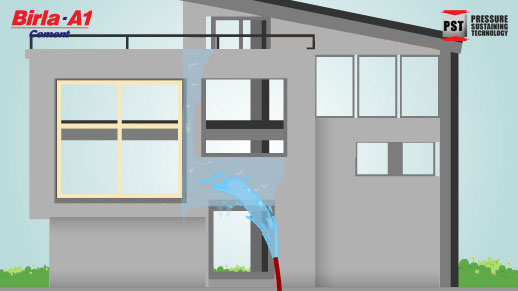 Curing by spraying water
2. Covering concrete surfaces with hessian or gunny bags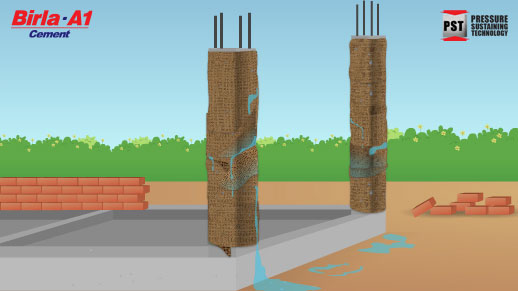 Covering with gunny bags for curing
3. Membrane curing is the method of curing by covering the wetted concrete surface by a layer of water proof material
4. Shading of concrete work which is adopted in case of large concrete surfaces such as road slabs.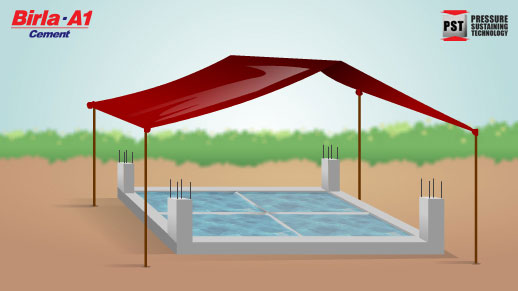 Shading concrete work during curing
For better results always use Birla A1 Premium Cement which gains superior strength due to low heat of hydration after proper curing. And watch our 2 minute video on the advantages of curing so that you can have a Happy Home Building!