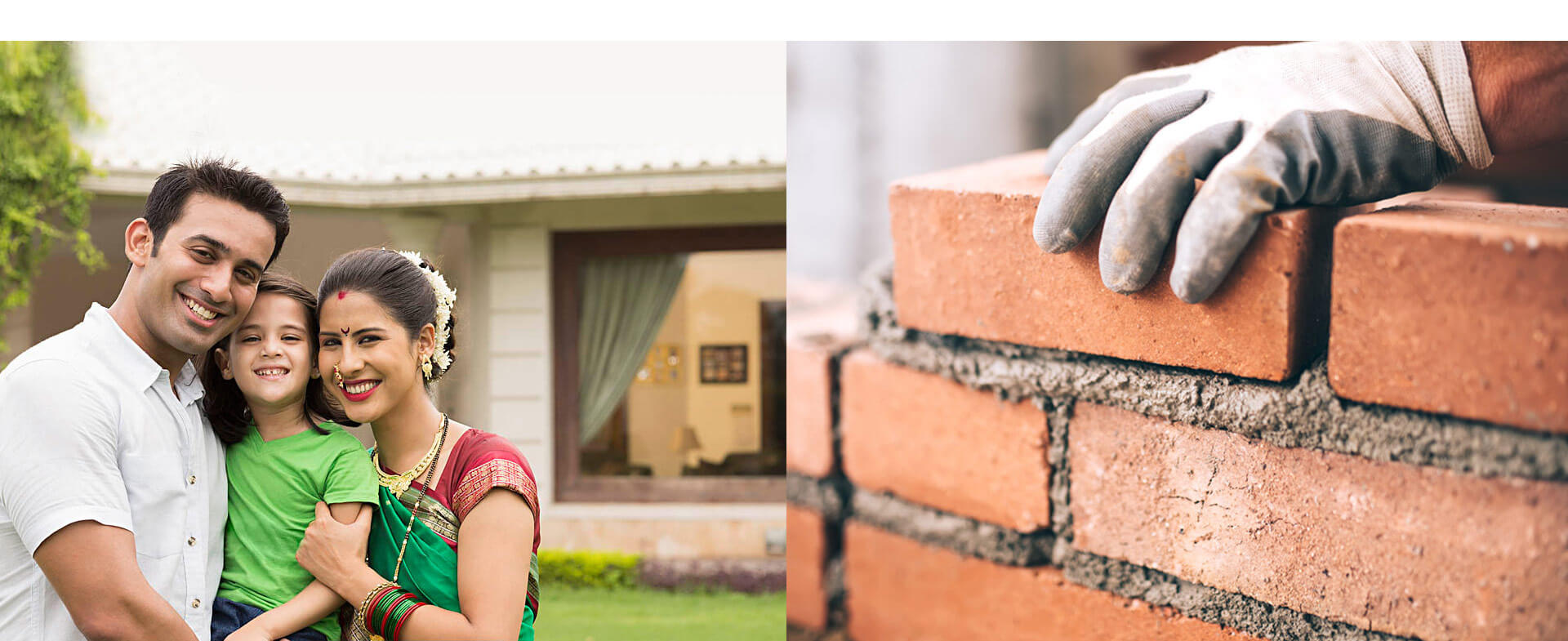 Birla
.

A1 Premium Cement helps


future proof your walls and roof
The walls and roof keep your home and family secure from intrusion and protected from nature's elements be it the sun, wind, rain or dust.
Walls and roofs are liable to cracks, leaks and leaching over a period of time if the quality of cement used and construction process is sub-standard.
In this section we will provide important advice on how to choose the right cement for walls and roof construction along with processes to follow to ensure they stand the test of time.
Do view the Birla.A1 Home Building Videos on walls and roof construction.
We also have many articles on various other aspects of home building that will be of interest to you.
What is the role of cement in building walls and roof?

Cement is the binder material and achieves strength after certain period of time. As in the case of the Foundation, Cement is used in making concrete for roof building. It can also be used for masonry work like brick laying and wall plastering.

Which type of cement is best for walls and roof?

For any kind of application, it is always best to use only PPC as it hydrates slowly and gives high final strength.

Why is Birla

.

A1 Premium Cement considered for walls and roof?

Walls and roofs are exposed to extreme weather and moisture can over time develop cracks. Birla.A1 Premium Cement has a slow rate of hydration and gives high final strength which minimises the occurrence of cracks etc.