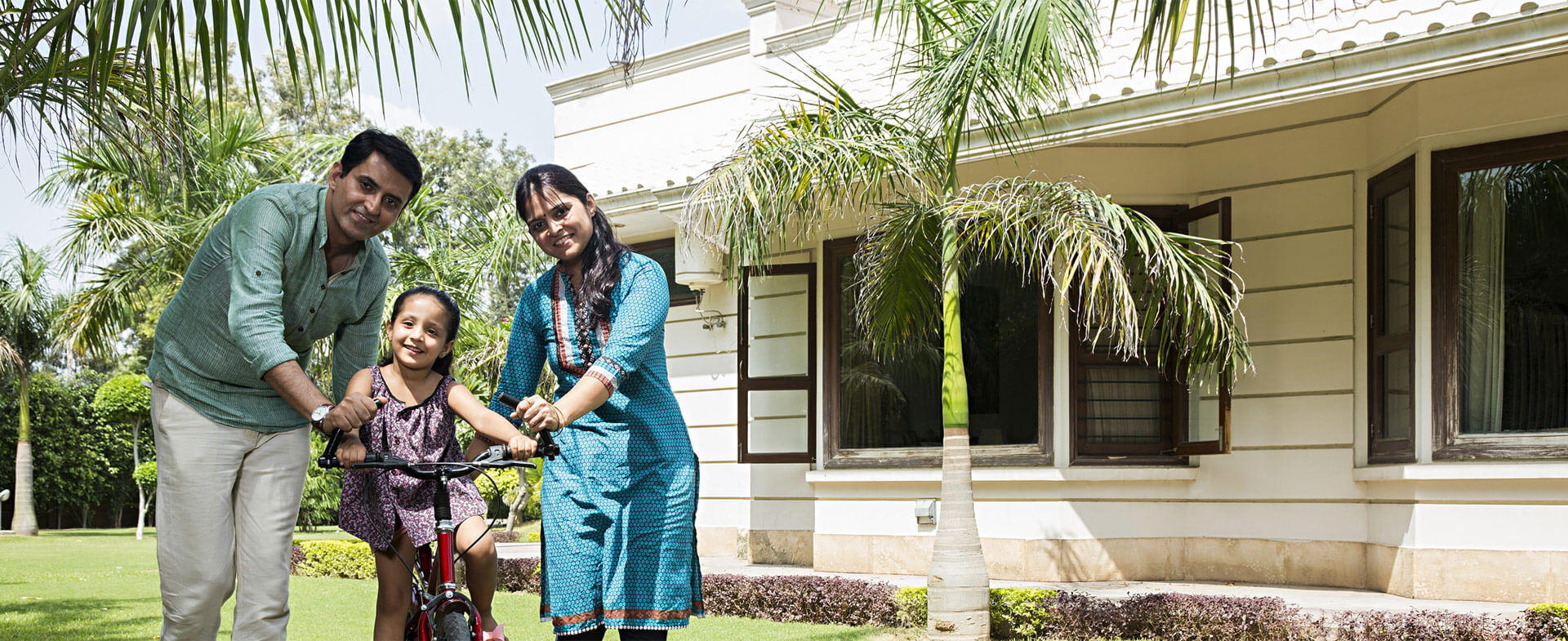 Your dream home should last for generations

use the best quality Cement.
Indoor water features
Water features, indoor? According to Feng Shui, flowing water symbolises prosperity and wealth. While water elements usually belong outdoors in your backyard, there are ways to make water features an indoor element when you have extra space. Nowadays the uses for water features are endless, from small table-top features to accents and room dividers. Indoor water features act as impressive focal points to make your space look luxurious as well.
Tips to start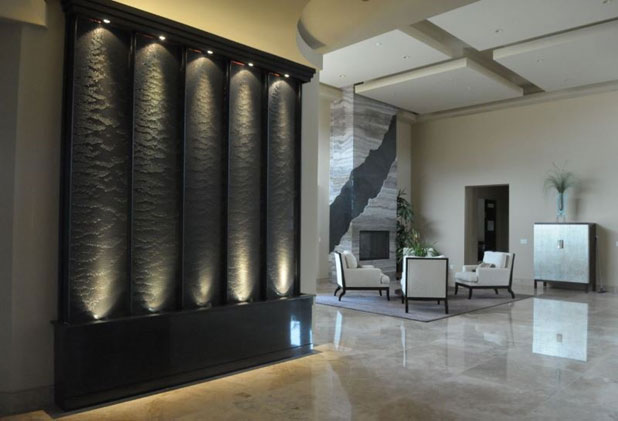 When you start thinking of indoor water features, think about where it should be placed and what function is expected. Avoid private spaces to display your water feature, since you'll want your feature to be showcased. Further, putting one in a bathroom or bedroom may lead to additional problems with the extra humidity. Feng Shui suggests that you need to place water features in the wealth corners of you home, i.e. the southeast, the southwest and the north.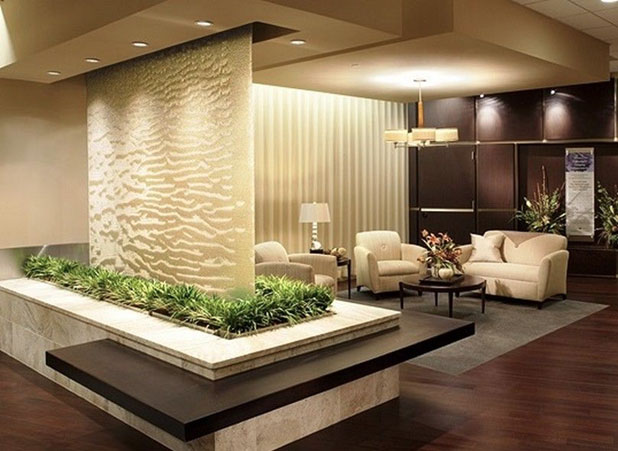 In the case of the living room, the design possibilities are plenty. In the example here, the function of the water feature is to act as an accent wall. There is good juxtaposition of lighting, and the sound from the sheet fall will make a great soothing addition to the hall. This wall fountain has a stylish impact on this particular space. Additionally, using a darker stone complements the rest of the space, and makes the lighting stand out even during the day is a hi-light feature. An added bonus is that this feature doesn't take up much space either.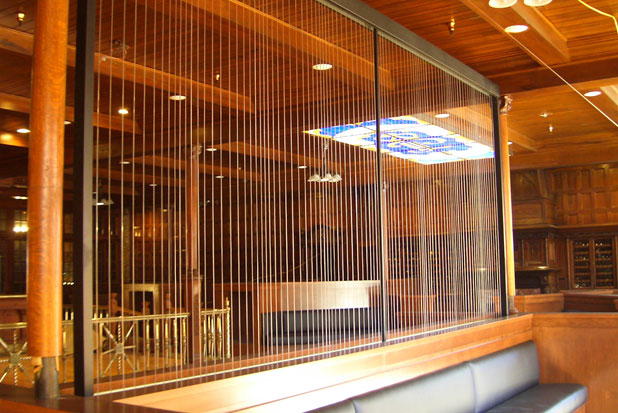 Above is a classic example of what I believe is an ideal installation of a water feature. This is an indoor glass waterfall. If you require a divider to separate a space elegantly while still having some sort of visibility, this is an amazing option.
Choose a textured finish for you glass to give a multidimensional effect to your waterfall while adding optical depth. The added green plants really make this element pop. An additional tip here is to take textures and colour into consideration and play with the set-up of neutral stone colours next to textured glass.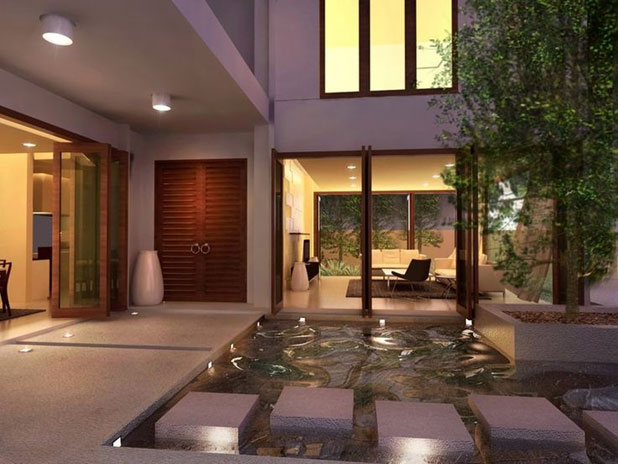 A feature like this one fits into a home without taking up any valuable space. Take a portion of a wall in your living or foyer, for example. The running water creates a lively sound while the clear water spout fountains separates the rooms without closing out the space entirely. This is also an apt solution for entryways or hallways. Moreover, you can make the collecting pools as wide or narrow as you want. Depending on the space you are working this feature into, define its size and extent; it is sure to make an impact.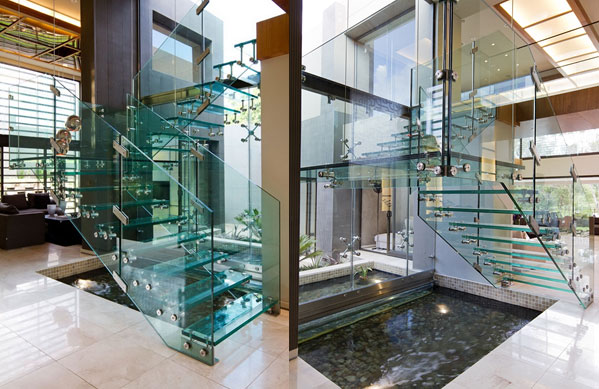 Another opportunity to add some flare is to play up an open central courtyard. This modern house provides an open space which the architect enhanced by adding an open water body with large anchored stepping stones. The tree planter is off-centre, dividing the large water body with an element of green. The light is the key to the experience here, as light shifts, or shade or shadows play on the water, we get an added element of visual impact. This is probably a more opulent execution of a water feature, although if the space is available, this would make a stunning addition.
So, what if space was a constraint? Indoor water features may be added to spaces that are at most times overlooked. Space under the stairs, without compromising the visual effect, is an ideal place to add a water body. Here, it is executed with glass stairs that don't take away from the visibility, providing light ambiance to an often cornered and heavy space in the house. Just because a water feature is beneath the stairs, doesn't mean that it can't contribute to the entire visual balance of your home.
Adding a water feature indoors, may seem like a tough task to take up as a homeowner, but there are ways to accomplish it without compromising on space and function. Take inspiration from different sources and take the time to plan out a water feature. The bold addition will be a worthwhile addition to your home.
Image Sources
Image source: https://cdn.decoist.com/wp-content/uploads/2014/11/Indoor-water-wall-with-dramatic-flair.jpg
Image source: http://robertshoffman.com/indoor-waterfalls-for-homes/copper-waterfalls-fountains-residential-water-features-indoor-waterfalls-for-homes/
Image source: http://clipgoo.com/daut/as/f/t/the-world-of-largest-indoor-waterfall-manufacturer-just-got-a-bluworlds-rain-curtain-water-feature-pearl-steakhouse-orlando-florida_home-waterfall-pictures_home-decor_home-decorators-catalog-coupon-di.jpg
Image source: https://i.pinimg.com/736x/54/d8/dc/54d8dc789f6c8a200c316845311c5dd1--indoor-courtyard-modern-courtyard.jpg
Ar. Mrudula Reddy
Master of Landscape Architecture