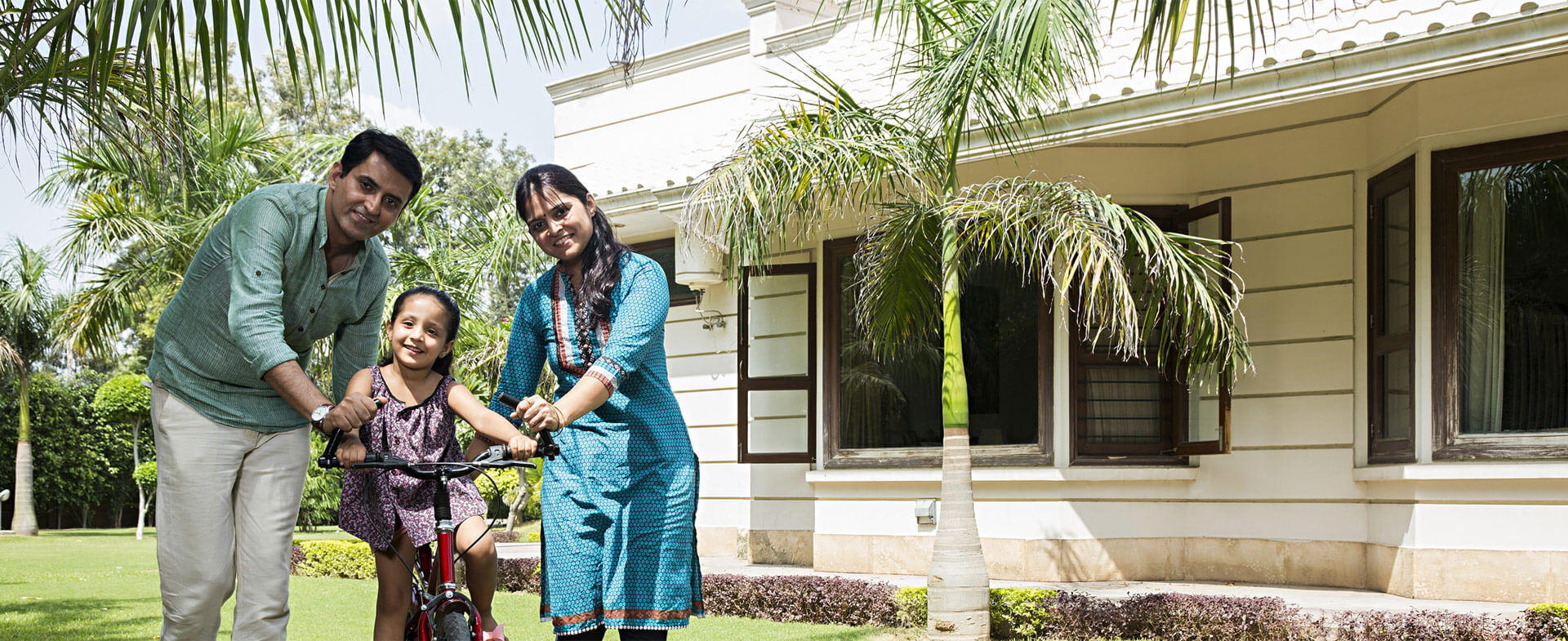 Your dream home should last for generations

use the best quality Cement.
Interior design styles you need to know.
You may be wondering why anyone needs to know interior design styles. After all, your taste is also a style. One that may not have a coined term; but the elements you enjoy combining to create an ideal look. Your ideal design, as it may be. As all clients typically have a taste and a style so will you.
But here is a lexicon, or a word stock, that will help you communicate all that you love with your interior designer. Don't have an interior designer? Well these words based on interior design style can help you with something as simple as a web search. When you are out and about and you see a furniture piece that is calling out your name, but don't know what style it is to later find a more affordable piece?
Whether you're new to the world of interior design or have been an aficionado for years, sometimes it can be hard to tell design styles apart. Well, this small list that breaks down some basic interior design styles, might just help you out there.
Minimalist
Since Marie Kondo made this style so mainstream with her fundamentals of tidying up, it is hard to ignore this style. Clean lines, uncluttered and simplistic design forms are the terms that come to mind. Minimalism is about keeping the space simple, and accentuating the attractive architectural features of a space. Most of what makes minimalism so alluring is that, function takes the front seat when it comes to the items in the space, but plays into this by adding value. These two elements must work well together to form a space which is restful and not over stimulating to the eyes.
Since minimalism is the absence of the unnecessary, the design thrives on the beauty of the forms and the materials used. This is an aesthetic style where it's incredibly important for everything to be placed deliberately and with purpose and reason.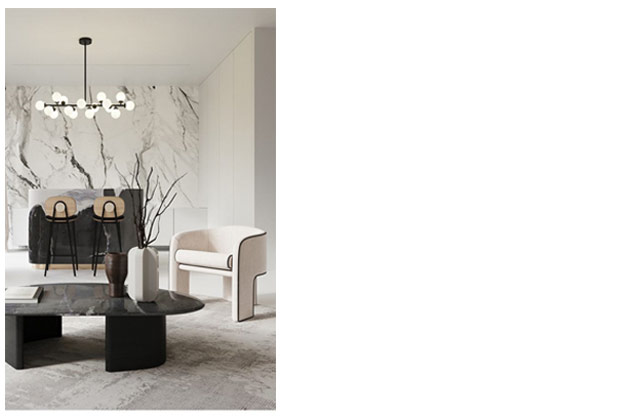 Traditional:
As it's clearly evident from the name of this style, traditional design is inspired by tradition. But the style is traditional English or European from the 18th to 19th century to be precise. In this design style, you will typically find neutral walls, but there is much more. Color palettes can be bold and saturated tones or pale and pastel soft tones. There is room for plenty of floral print textile, deep colors wood accents, with ornate English furniture. More is more when it comes to detailing, everything from crown molding, columns, wood paneling, to ornate vases and candle holders are present.
This leads to a classic home-y feel with cozy traditional accents that transport you to a comfortable sense of belonging. Traditional design in full-force can look a bit dated, but it's not an all-or-nothing design style.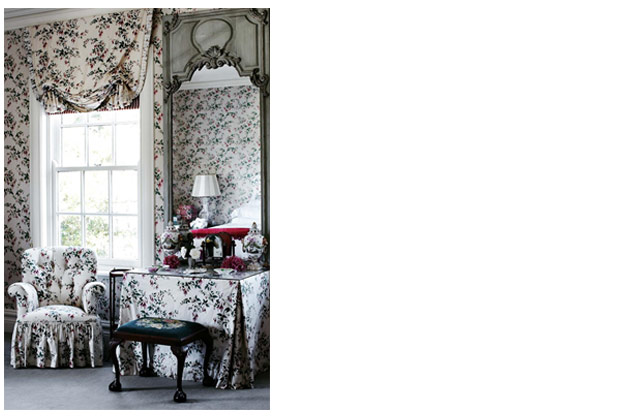 Transitional:
Transitional interior design is a fusion of traditional and contemporary styles. It borrows from the best of both worlds to create a balanced and sophisticated space. Colors in a transitional style home follow that of the traditional style; grey, sand, and white. It balances luxury with comfort, masculine with feminine, and antiques with new pieces.
Transitional style is an ideal design for someone who doesn't define their style one way or the other between classic and contemporary style. It's all about the balance in this design style.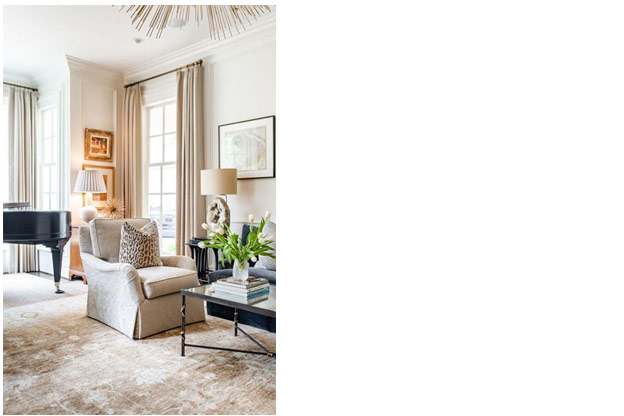 Contemporary:
At its core, contemporary means, "of the moment" which makes describing this style, a bit of an issue. Today, the look is defined by curved lines, neutral colors, and minimalism, which may look slightly different in the future. Contemporary design is easily mistaken for modern design since they share several similarities. Contemporary decorating style is a classic yet thoroughly' of the moment' and timeless thanks to the light handed decorating. Contemporary design is about focus on architectural elements, decorative details and attention to large bold scales and a limited color palette.
This leads to creating a sophisticated decorating style that remains classic yet thoroughly of the recent times. Contemporary interior style boasts of statement pieces set to their importance in a sea of beautifully placed neutrals.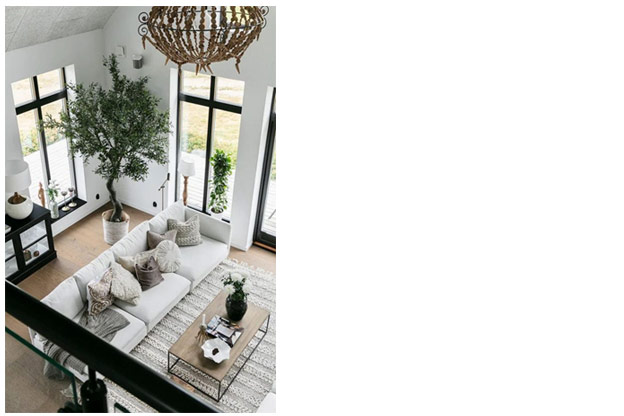 Rustic:
The best rustic interiors find a perfect balance between rough and comforting. Rustic design is often described as coarse, natural and striking. The philosophy behind rustic design is relatively simple, it's about embracing an organic aesthetic that helps bring in warmth and comfort. Rustic style offers a no fuss approach to decor. Whilst infusing the interior with materials in the most natural state possible. Meaning, wood with rough unfinished edges, stone is regularly used in a rough state as well as other materials such as wrought iron to tie in the natural material theme.
To help capture the distressed and basic feel of a rustic home, large surfaces such as the walls, floors, and furnishings are usually left raw and in their most natural state lending to a comfort that only nature can bring.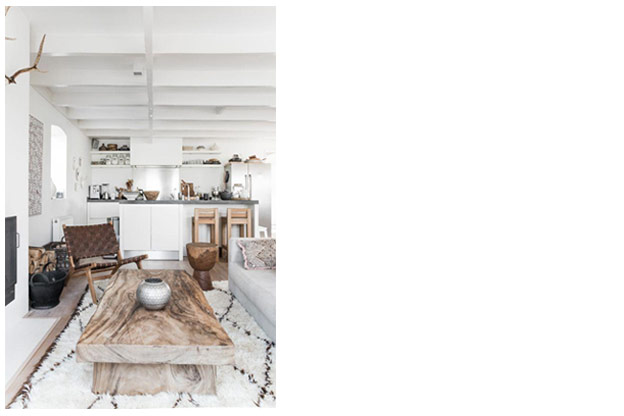 Coastal:
Coastal style of interior design in its essence is defined by seaside elements and colors. Here this style will have a color palette of natural 'beachy' neutrals, with pops of blues, teals and even coral. The key in coastal design is that the mix of colors and shades of blues should be layered in a way to add dimension. Also, through material such as shell, or texture through features of driftwood or even the effect of the light bouncing off a rippling water body.
The main decor elements will have to leave a complementing visual styling along with breezy fabrics to add extra dimension. Coastal design is about bridging the gap between the vibes of a sandy beach to your home without the fuss of the sand.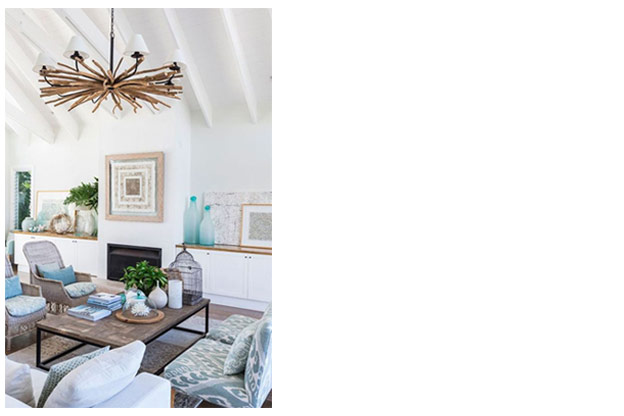 Eclectic:
The word eclecticism is derived from the Greek word eklektikos, which loosely means "to choose the best". Eclectic design is often used as a philosophy rather than a design style.
Eclectic style of interior design is all about the juxtaposition of different styles in turn creating harmony. This is all about experimentation and play, and the freedom that follows such a styling. Choosing a series of core colors to anchor the design is a smart idea here. Since eclectic design cannot be anything other than presenting your personality in as many ways as the user deems fit. Mix patterns, colors, old and new textures. Gallery walls are a huge feature, essentially a collage concept that looks like a gallery style display. Pop Art is a big factor as well as drawing inspiration from impressionism style of interiors. It is important to note that there are not many hard and fast rules when it comes to this interior style.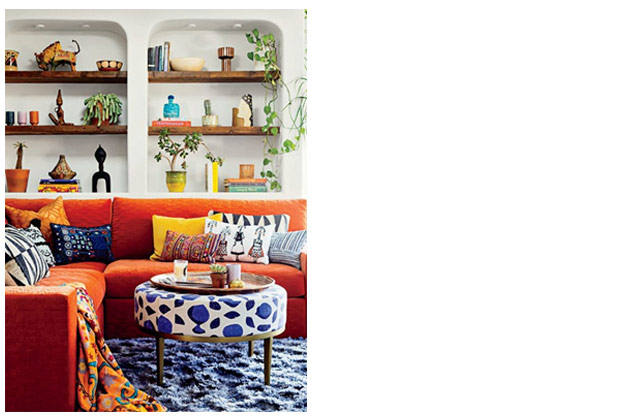 Image Source
Image source:https://i.pinimg.com/564x/2c/ff/c3/2cffc3660afbcfeb29076d330d3eb32e.jpg
Image source: ://www.homestolove.com.au/traditional-english-style-country-cottage-12235?epik=dj0yJnU9NV93M1lucDRlMENRcWtRanNPSXR2bzdZbWRpa1JZZE4mcD0wJm49LVpqakI5WmxkUnluVnpIX1p2azAydyZ0PUFBQUFBR0FZTDBv
Image source: https://i.pinimg.com/564x/97/bf/3f/97bf3f4d339886a6eb5a6467247ce0f9.jpg
Image source: https://i.pinimg.com/564x/9c/ca/cc/9ccacc9b297865e39097bb3a7ea2dbc1.jpg
Image source: https://miro.medium.com/max/600/1*G49nu0cmUzGKe-xTswMm9w.jpeg
Image source: :https://in.pinterest.com/pin/851672979521550345/
Image source: :https://in.pinterest.com/pin/703756182370977/
Ar. Mrudula Reddy
Master of Landscape Architecture