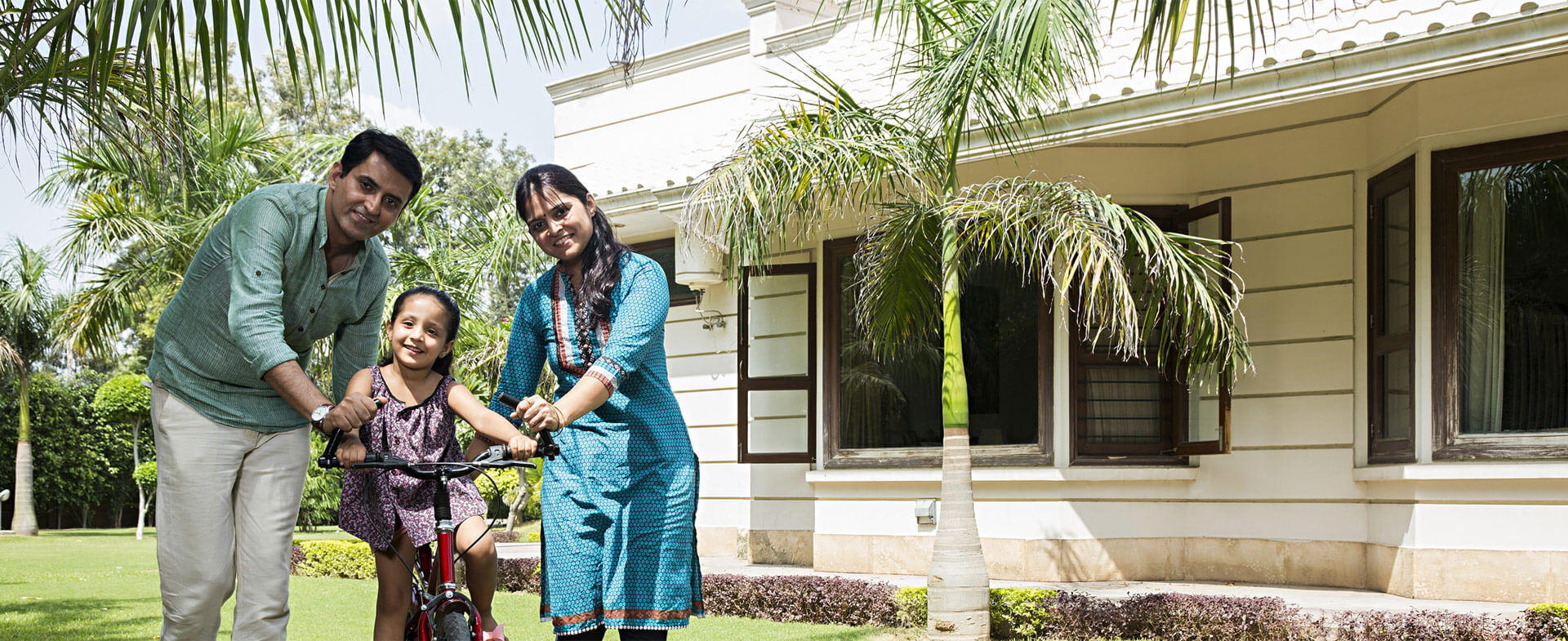 Your dream home should last for generations

use the best quality Cement.
Trend Alert: Broken plan living
With more of us now working from home, possibly for the long- term, households want personal space for office, study and leisure all divided and separate, this is possible with 'Broken plan living'. One of the biggest design trends that hasve taken over in the last decade in planning and architecture is "open floor plans". They have been around since the 1990's. The goal in many remodelling projects in older homes, is to join spaces such as the dining and the kitchen or even the living room to create an open communal layout. Design now revolves around the large community spaces of a home which offers plenty of space for families. It is difficult to deny the benefits; such as sociability and the multipurpose use to these spaces. There are, however , drawbacks to open plans, where a lack of privacy and the delineation from space to space can be frustrating. Also the challenge of cooling such large spaces is not energy efficient, and the potential noise is always higher. Enter, broken plan layouts.
Broken plans living is about clever use of space. Here distinct zones are created by using different subtle, yet defining features. These spaces are defined with different floor finishes, split levels, or semi permanent partitions such as screens, glass or even bookcases. Broken house layouts can create a versatile way of living by offering separate spaces but still be able to establish connectivity between rooms along with privacy. We breakdown the most important things to consider when building a broken-living space.
Clever Partitions:
a. Panels and screens:
Panels and screens can give control over visibility , these screens separate modern living spaces without hindering the bright and open feel of a room. The designs on the screens are also flexible and open to interpretation, they can be geometric, modern or even laser cut panels to have an almost see through effect. Clever use of panels or screens can create a sense of privacy without disrupting the ease of communication. Partitions or screens are relatively easy to install and can be done is a myriad of materials leading to create the right vibe to the correlating interior style.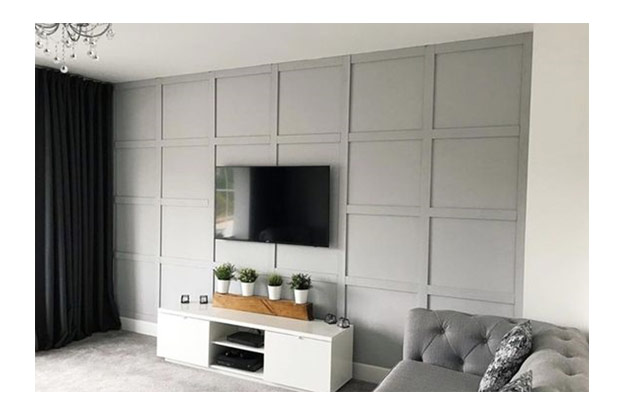 b. Half Walls and Sliding doors:
Half walls also known as Pony walls are walls placed internally that can create a separation and provide a degree of privacy. These walls have the capacity to show what lies beyond the wall, whilst still giving a sense of space lineation. Half walls are famously used in bathrooms, but they work really well in hall to dining room separation as well. Half walls can be made into storage, by adding shelving for books, or even toys for the play area.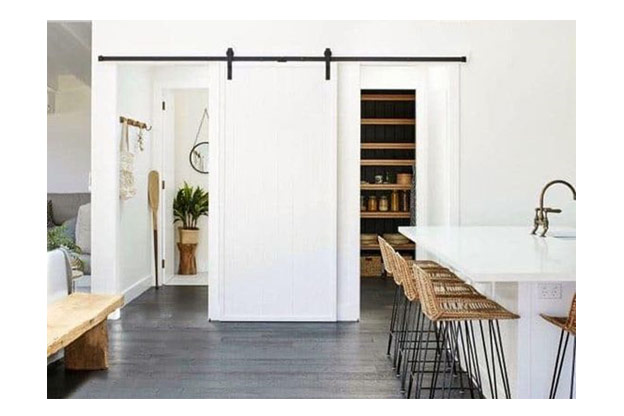 Sliding doors or pocket doors that disappear into the wall when not in use can keep the space feeling flexible and accessible to the room being big or small. Other ways to create a broken plan design is to add an extra large sliding doorway between the dining and kitchen or the hallway and the dining space. This doorway can act as a large movable partition to unify or divide the spaces and define utility.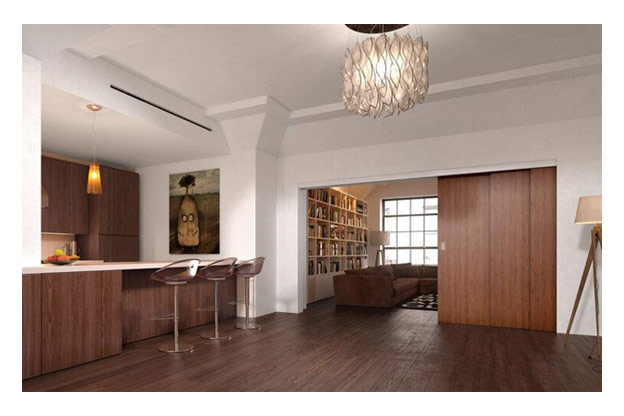 c. Glass Partitions:
In a previous article we have mentioned all about crittalll style windows here https://www.birlaa1.com/the-crittall-style-is-back.html These elegant black framed screens are a great way to divide up a space without taking up too much of a footprint. They compleiment both traditional and modern properties and also let maximum light, to pass through. Glass partitions are a great way to section off the larger open spaces without losing the flow of light or the perception of a 'larger' space. With a glass partition that is floor to ceiling, the idea is to make use of the roof height that adds to the dimension of the room, making it look larger and more 'put together'.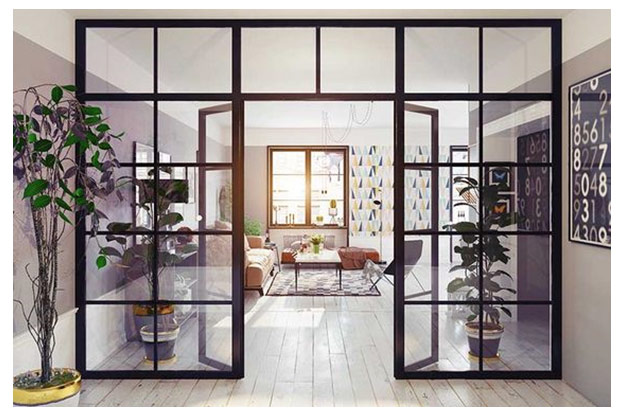 Creative rooms and storage:
If your main living area needs to double up as an office space, note that it would only work if the space was quiet. But the bigger task here is to accommodate all the storage that comes along with having a work space. In a broken plan space, rooms can be sectioned off with partitions that double up as storage. And this storage can work both ways , with the partitioning allowing storage on either or both sides. This is exactly like getting an instant separate room, along with storage and privacy which areis highly coveted. In case there is a problem with cutting off the light, then you can use glass half way through and use the rest for storage as well.
By placing a storage wall in the center of a space, the large room becomes divided automatically. The room stays connected but works as individual areas. Allowing everyday objects to have places to be stashed and keeping rooms looking large and clutter free.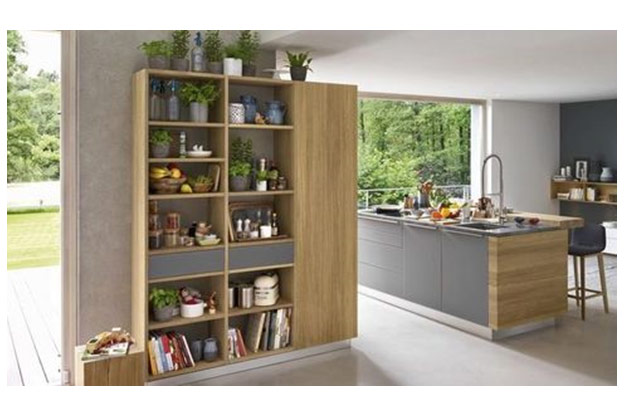 Flooring and ceiling heights:
In a broken plan living with the objective being dividing the floor plan into large spaces based on utility; using flooring and ceiling heights is a clever way to enforce this. Ceiling heights can be varied to show change of use from space to space. Consider how you can use the false ceiling and its thickness to make a space look and feel separate from the other rooms surrounding it. For example the false ceiling can be lowered in the dining room, to create a cozy area, and also let the central light fall and be a bit lower making the space feel intimate.
Inversely, varying the floor levels can also work to create a separate place. Such as lowering the floor level in the living area and adding a step or two is a classic way to define the living room in a subtle but obvious way. Altering the flooring and ceiling level is a way to break up the floor plan without interrupting vision and also not compromising on the light.
In the future, we will see a move from open-plan living to a more zoned broken -plan living. This shift makes sense with the evolution of open-planned living and allows for a more sociable experience for everyone. Factoring in the zoning allows socialisation to become more intimate and relaxed bringing the family together intentionally rather than being coerced to spend time since the whole floor plan is connected. Broken plan living is a great way to make use of precious space in any household and leading it to hold more function along with an attractive form.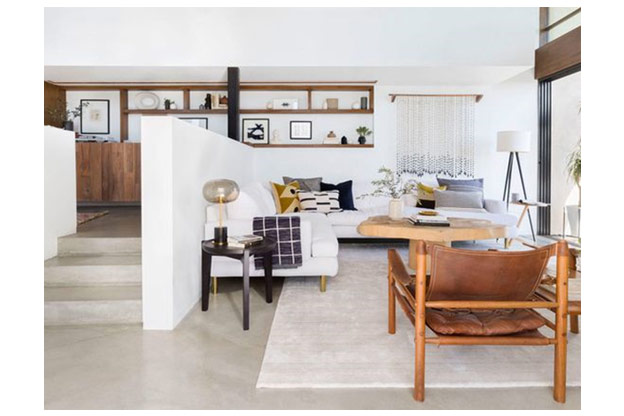 Image Source
Image source:https://i.pinimg.com/564x/2f/7e/1a/2f7e1a2dd7540dda0ab58ff77179eaf3.jpg
Image source: https://i.pinimg.com/564x/a5/1e/7c/a51e7c8c0f9fd859862752e4e75a873b.jpg
Image source: https://www.a9architecture.co.uk/blog/2019/11/11/broken-plan-living-2020-guide
Image source: https://i.pinimg.com/564x/93/19/7c/93197c9ec8ea35f95bdd381a1e1e19cf.jpg
Image source: https://i.pinimg.com/564x/9b/04/f1/9b04f1a23663080680efb0b9c96aebb2.jpg
Image source:https://i.pinimg.com/564x/23/51/96/23519604ddeb3a5f893b2ba9da98f924.jpg
Ar. Mrudula Reddy
Master of Landscape Architecture