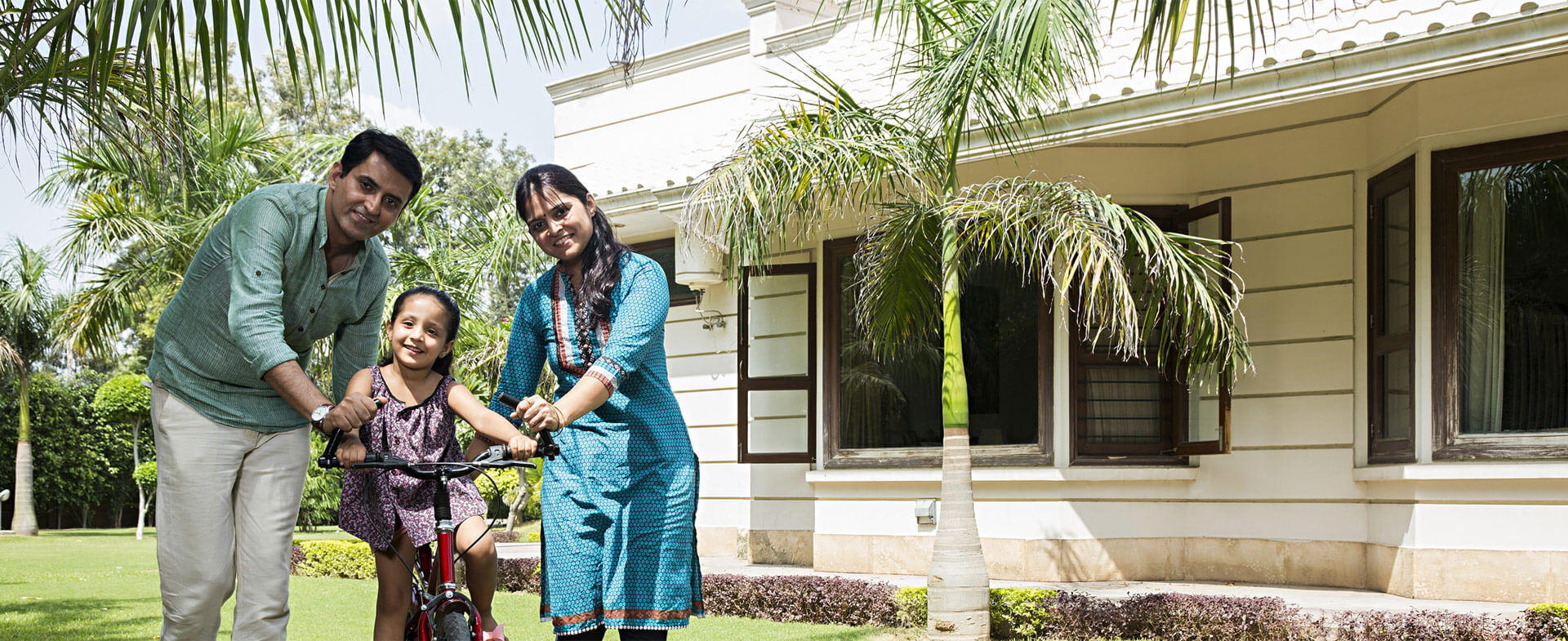 Your dream home should last for generations

use the best quality Cement.
The top 5 window treatments
Windows are often the best element of any room, offering light and a glimpse of the outside world. In tropical countries like ours, there are times when the light becomes unbearably hot, or the glimpse is a close-up of your neighbor! The immediate fix to this problem is drapery. Stepping outside the box, there are a few more creative solutions to address your concern and mesh it with a thoughtful interior design additive.
Before you make a choice about which window treatment to use, consider what you will be doing in each space. Whether you are sleeping, playing or cooking, you can customize your shade to match your style and provide all of the functions you need whilst adding aesthetic value.
1. Drapes/ Curtains
Drapes are attached to hooks on a rod and you open and close them as you need. The cord and the fabrics are often heavier and decorative, while they can be more expensive. Curtains are usually suspended from rings, or rods or ties and create a more casual appearance as the fabrics are usually light and airy and often come unlined giving the room a more casual feel than drapes. There are three types of curtains: panels, cafe curtains and tiers. Fabric being predominate here it is one of the easiest ways to introduce texture into your home design style. Hence, they are the most commonly used solution in most homes. They also come in both stock and custom-made sizes and are available in a vast variety of materials, colours, patterns with varying fabric thickness. They are classic, but are they the most innovative solution to every space in your home?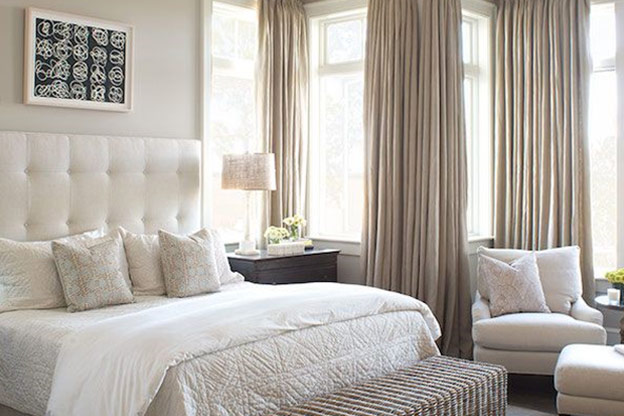 2. Blinds
Taking fabric window solutions to the next level are roman blinds, which look similar to roller shades but the folded pulled up look of these blinds offer a unique function to any room. Roman blinds may be used to open any room to partial light with ease while still displaying the design of the fabric.
There are also wooden blinds which are simple natural wood slats that are either painted or stained, using various grains and stains. Made of real wood, these blinds remain durable through the years. Another way to go is to opt for faux wooden blinds which are lighter on the pocket and easier to maintain vs. wood. Faux wood blinds are also moisture resistant; making them a great choice for kitchens and bathrooms where real wood would be effected by the moisture. Blinds are easiest to operate with the twist of a wand to control light. They add warmth to a space whether you use rich wood or faux wood.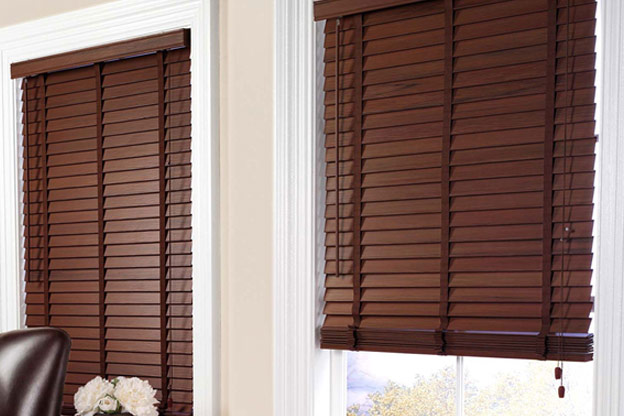 3. Shutters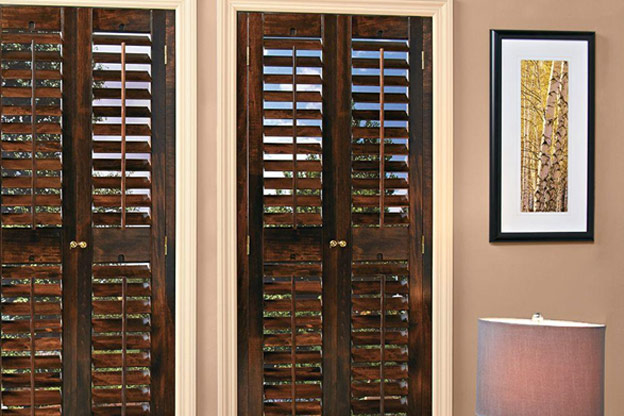 With options for both interior and exterior shutters, they can be a classic window treatment choice which also adds a direct architectural value and doesn't serve as just an embellishment. Even though they are considered to be a structural element and the permanence of shutters may deter some, in the long run they are an investment piece that lasts the longest. Shutters are true woodwork and will have to be custom-made and fit for the windows individually. Expert tip: Match any woodwork on the inside of the room to your shutters.
Their great built quality and look keeps it a great option for the external treatment of you house as well.
4. Frosted glass
Frosted glass has the benefit of a minimalist effect by translucent glass which obscures visibility, yet still allows diffused light to filter through. Frosted glass has the benefit of easy application, which means it is so simple to remove and replace at a later date giving you flexibility in both design and function.
Frosted glass design decals may as well be the most affordable and personalized design window treatments available.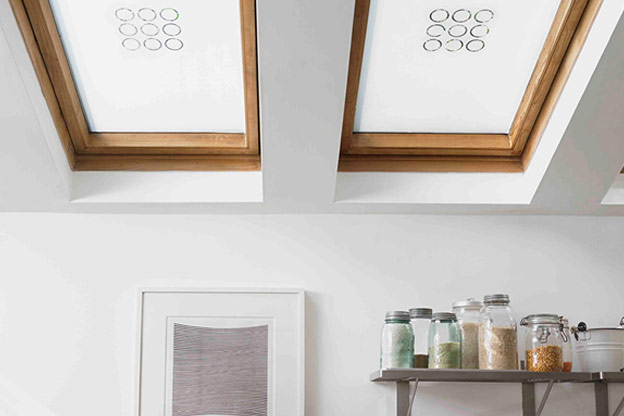 5. Roller shades
Roller shades are window cover shades which roll up neatly onto a tube, making them appear minimal and flushed to the window sill when raised. With options like blackout roller shades and light-filtering options, you can control the amount of light that you wish for any given room.
Pleated shades are made from a single piece of fabric with pleats that collapse and stack neatly as you raise the shade. Sheer shades are another roller shade choice for an elegant window covering. These are made from gauze like fabric that's more decorative than functional. This effectively filters light while giving the effect of a formal well accented room; they are preferable for rooms which don't require full privacy such as dining rooms.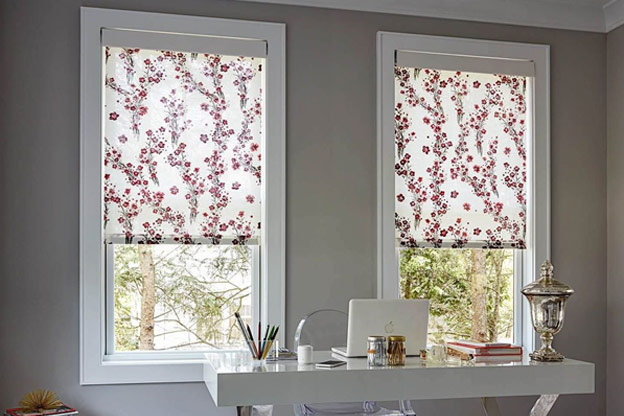 Whatever your home style, window treatments are an inevitable design decision than can impact the ambience of your home. If you are buying readymade, be prepared for their proportions to be wrong. Like all aspects of good design, thought must be put to attain the overall design language you're trying to portray.
Image Sources
Image source: https://www.google.co.in/url?sa=i&source=images&cd=&cad=rja&uact=8&ved=2ahUKEwi64sfpycHcAhXLdn0KHRLmC-gQjRx6BAgBEAU&url=https%3A%2F%2Far.pinterest.com%2Fpin%2F596164069392687538%2F&psig=AOvVaw2_QZFj33ZhPGg5CEtpgs7H&ust=1532859749297909
Image source: http://www.dolsoninteriors.com/wp-content/uploads/2014/02/WOOD_VENETIAN_BLINDS_1.jpg
Image source: https://images.homedepot-static.com/productImages/d5c61033-0973-4662-b9c7-2d2b2d3f11ee/svn/walnut-homebasics-wood-shutters-qspc3148-64_1000.jpg
Image source: https://www.brume.co.uk/ckfinder/userfiles/files/privacy-glass-alternative-6-post-image.jpg
Image source: https://www.blindstogo.com/images/products/roller-shades/Office_RollerShade_NaturallyInspired_BloomScarlet.jpg
Ar. Mrudula Reddy
Master of Landscape Architecture