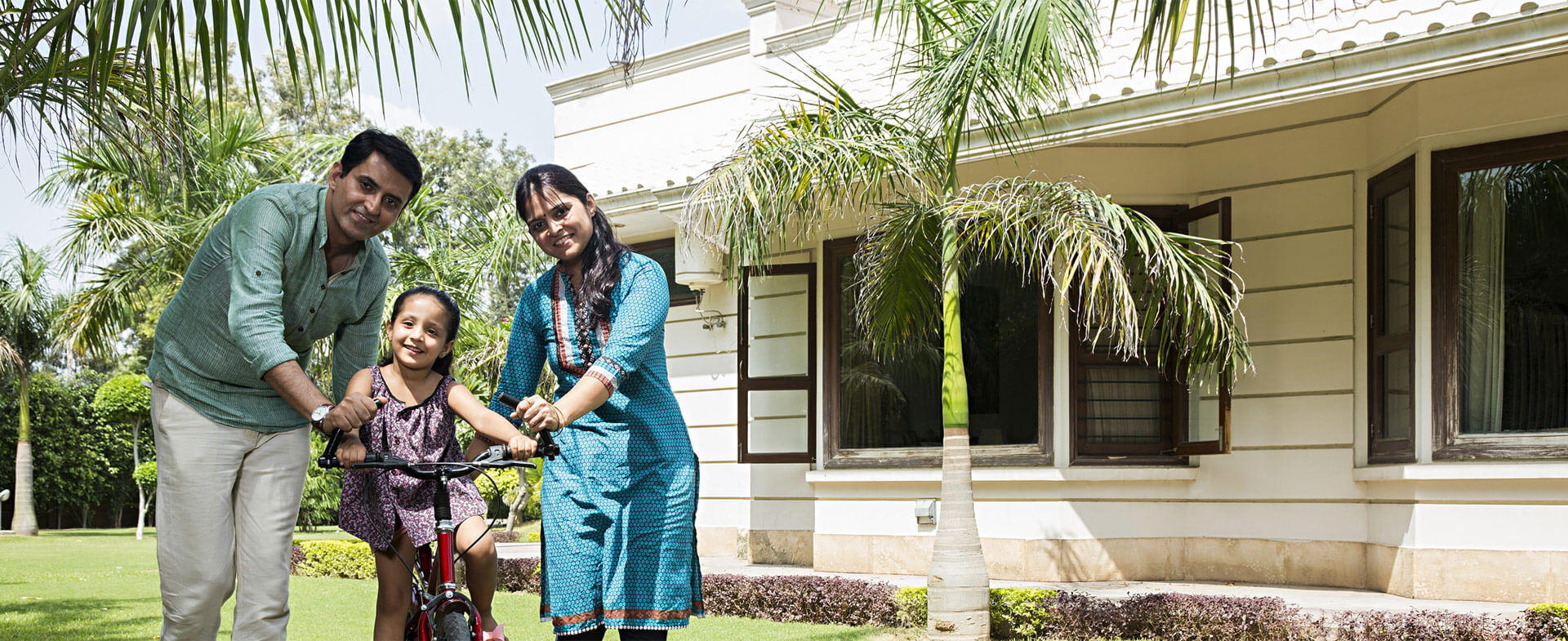 Your dream home should last for generations

use the best quality Cement.
Tips to create a Transitional Kitchen
If you are thinking of renovating or remodelling your kitchen, chances are that you came across the term 'Transitional kitchens'. This is a really popular term in the design industry. While there are traditional kitchen designs and modern kitchen designs, there is a design that bridges the gap between the two. This is known as a 'Transitional design', which borrows from both modern and traditional.
So why are transitional kitchens so popular? Perhaps because transitional designs offers a blend of the established traditional beauty while also including the sleekness of contemporary design. Essentially, offering the best of both worlds in terms of design. Here we give you a few tips to understand the benefits and characteristics of transitional kitchens.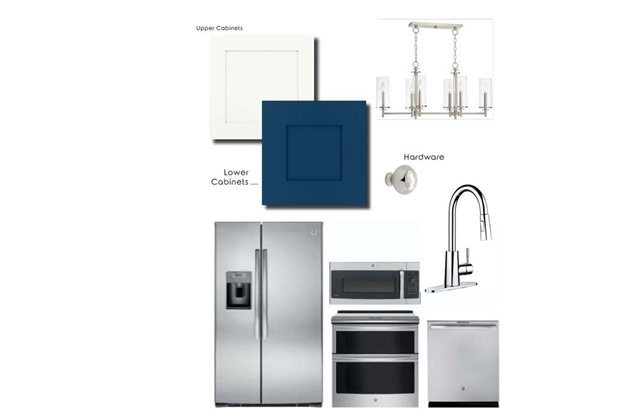 Transitional Kitchen:
A transitional kitchen incorporates elements from modern kitchens and some elements from traditional kitchens. So, even though this sort of kitchen is a combination of both elements, the entire kitchen does not have to be a combination.
The idea here is to take elements that suit your needs and aesthetic and combine them; the ratio doesn't necessarily need to be 50:50. The balance should be between practical and stylish. Since there are a myriad of elements in these two distinct styles the possibilities are endless. This style is difficult to pinpoint, it is called 'transitional' because it is transitioning or moving. Since it involves the fusion of two styles, people often are reminded of something familiar but with a twist.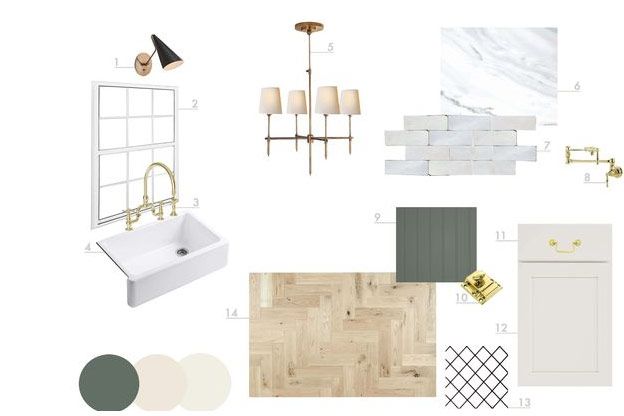 Traditional Kitchen design:
To incorporate traditional elements into transitional kitchens, we need to first understand them.
Traditional kitchen design does not mean the floral dated look of old kitchens. Traditional design incorporates architectural features like detailed embellishments and elegant craftsmanship.
- Furniture style cabinets are the most prominent features that define the style.
- Cabinets can even be used to integrate dishwashers and refrigerators into the room; this is a common concept in this style.
- Natural stone countertops are used in this style, including granite, marble and quartz.
- Hardware gives the traditional kitchen the distinct look to accentuate all the detailed cabinetry.
- Essentially details like molding, trim are used on everything including ceilings, cabinets and even windows and doors.
- Tile in a kitchen is a very practical choice, but in traditional style kitchens, they are used as a portrayal of personal taste as well and hence are patterned and ornate.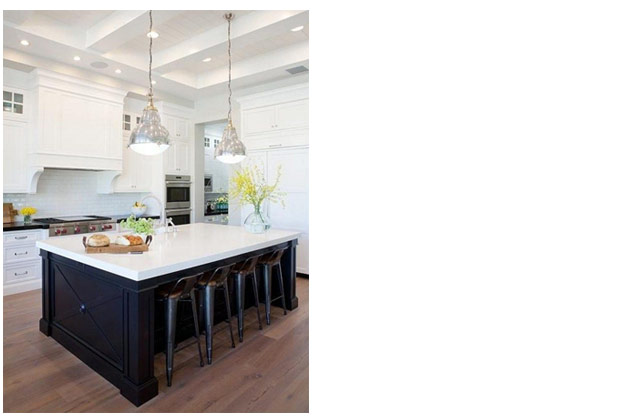 Modern Kitchen design:
Modern kitchens refer to the modernised and updated technologies applied in kitchen design. Modern and contemporary kitchen designs are often used interchangeably.
- Modern kitchens usually don't have much in terms of ornamentation.
- These kitchens usually place an emphasis on horizontal lines, and details accentuate clean lines across the kitchen.
- There is a definite dearth of ornamentation, we see multiple textures, but the patterns are usually nonexistent and are mostly kept sleek and simple.
- Another signature style in modern kitchens is the slab style door and the flat lay cabinet doors as well.
- The main feature in the cabinets are the doors which overlays the entire cabinet box to create a clean flush look, again enhancing the sleek lines that modern kitchen design aims for.
- Modern kitchen hardware includes sleek fixtures such as tubular and linear pulls. The hardware is almost always stainless steel or another monotone metal and is usually not mixed.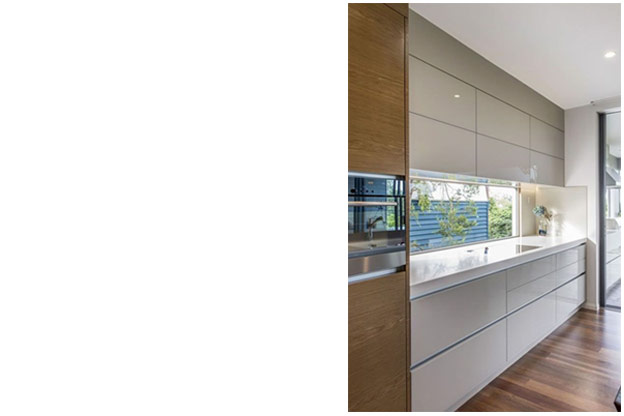 Transitional Kitchen elements:
Transitional Kitchen elements are an amalgamation of both Traditional and contemporary/modern kitchens.
The elements include several styles which are a combination:
- A neutral colour palette is a great tonal setting to adhere to, to enhance the elements of the kitchen.
- Essentially a mix of natural materials and manufactured materials should be used to portray the 'transitional' look.
- Lighting is where you can experiment with a toss of industrial, modern and traditional or even ornamental lighting.
- Clean lines are often used to give a feel of good sturdy craftsmanship.
- When it comes to molding, there should be little to no ornamentation or molding.
- Cabinetry doors can have a simple profile and the finishes can be experimented with to achieve a fusion look.
- Simple accents with wrought-iron touches in unexpected places add that extra flare to the transitional style scheme.
- The choice of what to do with the backsplash can be endless in this style. Choose from sleek glass, tile, stone, granite or even a combination of two or more materials to create a trending mosaic style.
- Transitional style kitchens flooring can mean you can use textured stone as part of the flooring. But since this kitchen accepts most forms of styles, marble tiles combined with granite can also be an option.
- Since the beauty of transitional kitchens is that it accepts conflicting styles, you can use antique chairs with a clean cut breakfast counter for the perfect transition effect.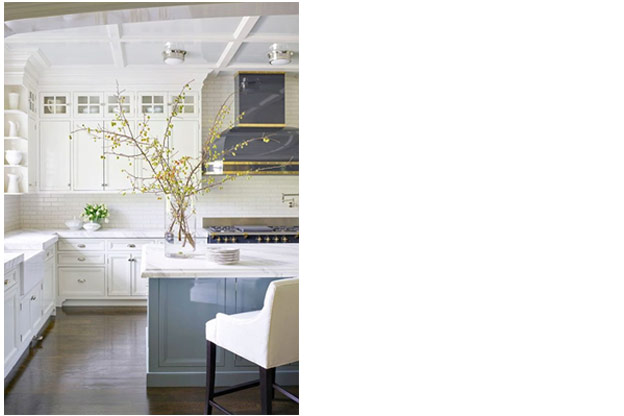 If transitional kitchens are for you then go ahead and start with elements that borrow from both styles. The beauty of this style is that you can mix and match the past and the present so that the kitchen is truly expressing your own personal style. Transitional design bridges the gap between the new and the old.
What this results in is a warm and welcoming environment albeit one without the fussy unwanted elements while still accepting classic components, the best of both worlds. Modern is often considered to be the exact opposite of traditional and remodelling a kitchen into a transitional style can be an adventure in itself. However, some basic elements as mentioned above should be taken into consideration to ensure the confidence you need to execute a transitional kitchen.
Image Source
Image source: https://i.pinimg.com/564x/7c/89/df/7c89dfc5516874d018c5099375d53b8d.jpg
Image source: https://i.pinimg.com/564x/5b/ba/a3/5bbaa34e30abb633c904e39bc44e7be3.jpg
Image source:http://www.sandra-aparicio.com/norm-architect-minimalisme-japonisme/
Image source: https://i.pinimg.com/564x/d4/97/12/d4971257f20e38b8232ba2b367488954.jpg
Image source: https://i.pinimg.com/564x/66/fa/c8/66fac86da6871e7e92b9a04cbcdadba4.jpg
Ar. Mrudula Reddy
Master of Landscape Architecture